Holiday World announced the addition of Mammoth back in August. Mammoth is very similar to Wildebeest, which opened in 2010 at Holiday World. One of the biggest questions was: "Why another water coaster?" The answer was easy enough. Wildebeest was so popular, Holiday World wanted to add another water coaster that was bigger and longer.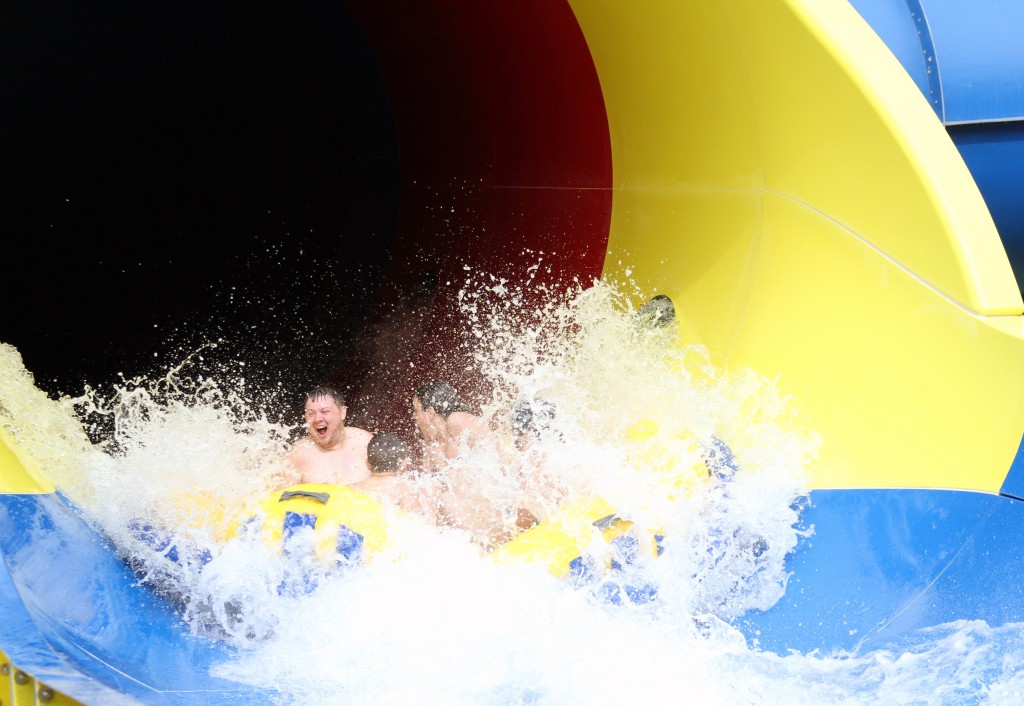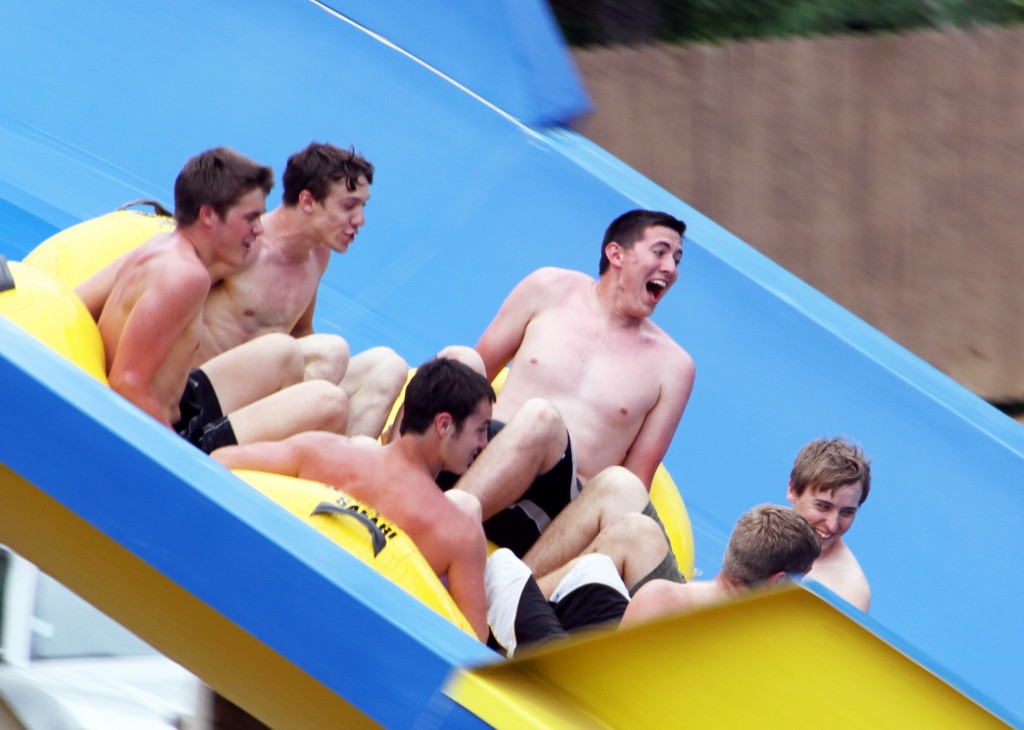 Mammoth is now open at Holiday World. It is the world's longest water coaster, totaling in at 1,763 feet long. It features 7 drops, one at a 45 degree angle dropping riders 32 feet, and a height of 69 feet tall. Mammoth utilizes LIM motors to send riders back up the hills, and it also features the world's longest LIM on a water coaster. Mammoth is not just big in the record-breaking area, but it's also big on thrills and much bigger than Wildebeest.
Mammoth features two different types of rafts: a circular raft, and a boat raft (similar to the boats on Wildebeest). One of the biggest differences is capacity. The circular rafts that are sure to spin you and take riders on a wild ride, hold six riders per boat. The boat rafts, which will be available to ride later this year, hold eight people, but they all face forward.
Here's a photo of the boat style raft that will be coming to Holiday World soon: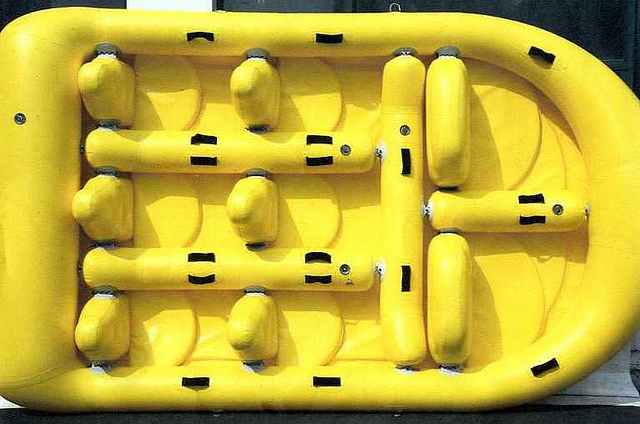 Here's a video of Mammoth, showcasing the ride really well:
httpvh://www.youtube.com/watch?v=9oQ_pkfJ5W0
For more information about Holiday World, visit http://holidayworld.com/.