Disney's upcoming animated film, Wreck-Ralph, will hit theaters this fall. It will do for the video game world what Toy Story did to the toy world. If it's half as charming as Toy Story, you can bet that Disney will reinvest in Disney Quest and tie in a ton of new games with the film that is surely to be a franchise. However, before all that starts, you can play the game that the movie is based off of now!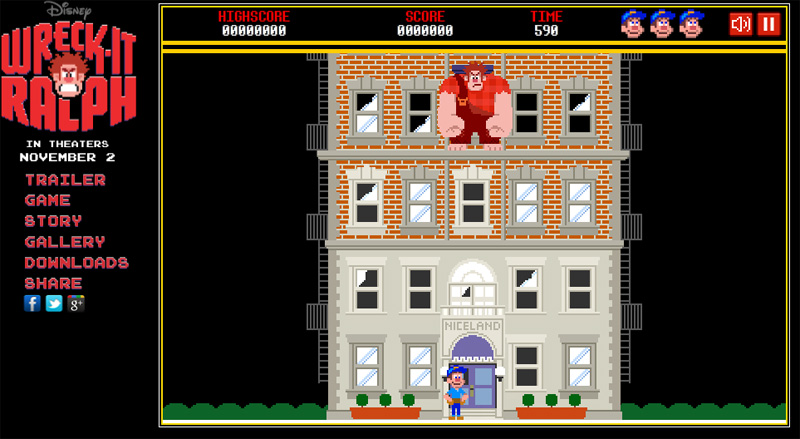 Wreck-Ralph tells the story of Wreck-It Ralph, the bad guy in the Fix It Felix Jr. video game. Fix it Felix Jr. is the good guy, and every time someone plays, Felix wins and Ralph gets tossed off the building. Just because you have to do a bad thing, doesn't mean you're a bad guy. So with that in mind, Ralph goes on a quest to other video games in the arcade to be the hero just once.
httpvh://www.youtube.com/watch?v=GHDQHVkYq4g
The movie stars John C. Reilley, Sarah Silverman and Jane Lynch. To play Fix It Felix Jr. click the picture above!