This year, Dollywood brought the first ever wing coaster, Wild Eagle, to America. Brand new thrills will be splashing into Dollywood in 2013. RiverRush will open sometime in 2013 at Dollywood's Waterpark, Splash Country.
RiverRush will be the first water coaster in the state of Tennessee. The ride will stand four stories tall, with a 25 foot drop. RiverRush is not the same as your typical water ride you'll find at a waterpark. Imagine all the thrills of a roller coaster with water involved. The attraction will utilize hydro-magnetic technology to send riders upwards.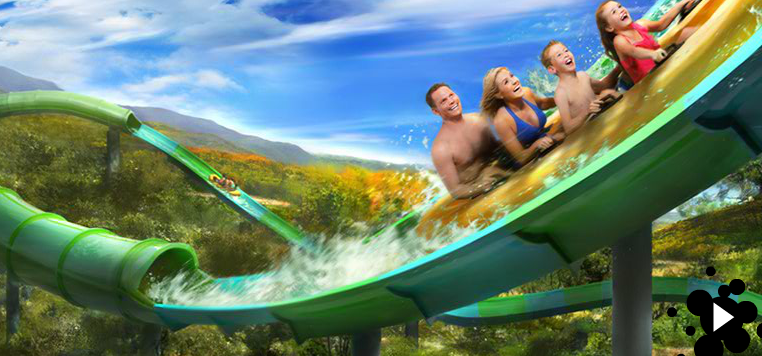 For more information about RiverRush, watch the video below.
Dollywood has yet to announce an official date for the attraction, however on the website Dollywood created for the ride, it has a counter, counting down the days until RiverRush opens. Currently, that's about 328 days and 4 hours from now. If my calculations are correct, RiverRush will open sometime on or around April 13th.
For more information about Dollywood, visit the official website.