Universal Orlando has opened several of their new attractions already this year, including Hollywood Drive In golf, Cinematic Spectacular: 100 Years of Movie Memories, Universal's Superstar Parade, and more. The Despicable Me ride, Minion Mayhem, is next on the list to open. Universal has yet to set an opening date for the attraction, but it seems the minions are up to some mayhem of their own already.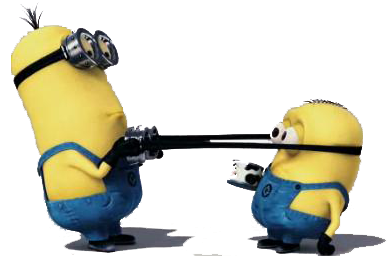 The mayhem seems to have happened during a commercial period during the TV show, Master Chef. One of our viewers captured a video of the commercial, which slates Minion Mayhem as being open at Universal Studios. Check out the clip below.
The video above was posted by one of our Twitter followers, @justinj2.
If you are expecting to check out Minion Mayhem during your next visit to Universal Studios, you might be slightly surprised to find out the attraction has yet to open. While this may be a positive sign for a soft opening and the grand opening coming soon, it seems that somewhere down the line, the commercial was released a tad early. Stay tuned for more information on Minion Mayhem.
For more information about Universal Orlando, visit http://universalorlando.com/.