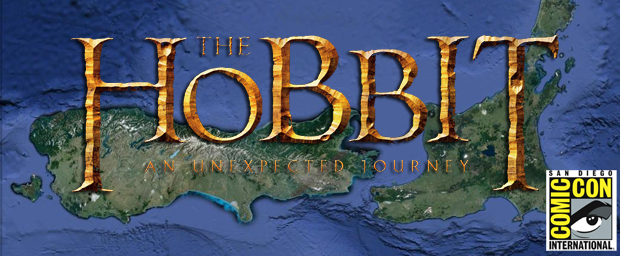 Our good friends at Travel New Zealand are doing something very special this year. In honor of the The Hobbit's highly anticipated December release, they will be giving away the ultimate JRR Tolkien experience for two at San Diego Comic-Con 2012. Winners will get a fantastic behind the scenes look at the world of Middle Earth.
In association with Weta and Air New Zealand, the journey to Middle Earth for the winner and a companion will include:

·         6 day trip for two to New Zealand – www.newzealand.com

·         Round-trip flights on Air New Zealand – http://www.airnewzealand.com

·         VIP tour of the Hobbiton Movie Set – http://www.hobbitontours.com/

·         Visit the Weta Cave and meet the artists from Weta Workshop – http://www.wetanz.com/

·         See movie set locations in Queenstown – http://www.queenstownnz.co.nz/

·         PLUS – two tickets to the World Premiere of The Hobbit: An Unexpected Journey, in Wellington on 28 November, 2012-06-13 – http://www.newzealand.com/travel/media/press-releases/2012/6/film_hobbit-nz-premiere-announced.cfm
Attendees may enter at the WETA booth on the show floor of San Diego Comic Con.
Check back for more on Travel New Zealand, and visit their site here. http://www.newzealand.com/travel/media/
For the latest on SDCC 2012 keep coming back and be sure to follow us on Twitter.