According to Alice Cooper himself, it was the highest rated haunted maze at Universal Hollywood's Halloween Horror Nights. This year it seems like 2 is the magic number as Alice Cooper brings his nightmares to not only Universal Hollywood, but also to Universal Orlando as well. Hell hath no fury like Alice in 3D, as the musical master of mayhem brings his nightmares, music and signature spooky image to Universal's annual celebration of blood, guts and gore.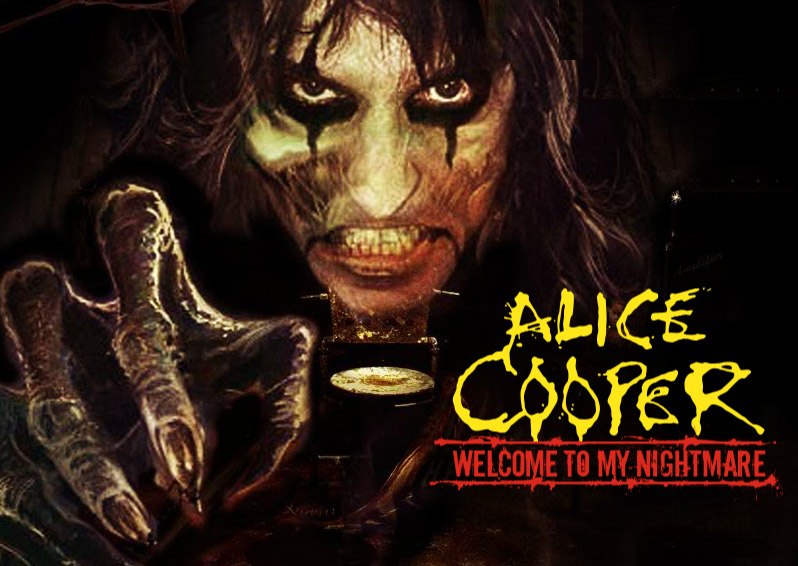 *Updated 7-24-12
It would appear that the house that started the madness last year will be coming to Universal's Halloween Horror Nights in Orlando. Welcome to my Nightmare was a huge success in Hollywood, and combined music from Alice Cooper with the creative insanity of Universal's Halloween Horror Nights team. John Murdy and Alice Cooper tell you all about it
httpvh://www.youtube.com/watch?v=kTQmqzGGt-c&feature=youtu.be
While Orlando is getting Welcome to my Nightmare, it appears that "Alice goes to Hell" will be a new maze at Universal Hollywood. The new maze will be in 3D and will have you and Alice Cooper facing the "7 Deadly sins" and raising hell. The seven deadly sins are always fun at Horror Nights. Last year Universal Orlando's Halloween Horror Nights had the scarezone 7 and played with the 7 deadly sins in fun ways. One can only imagine what guests will get when Alice Cooper takes the 7 Deadly Sins and turn them on their heads. Are the 7 Deadly Sins even the same to Alice Cooper?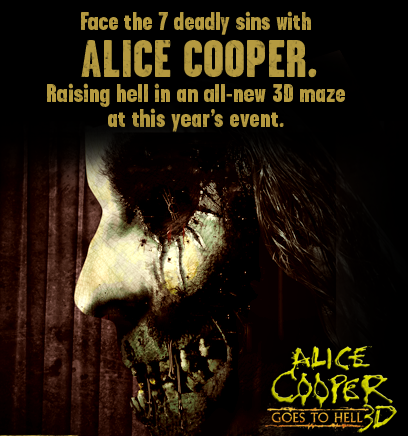 For more information on USH HHN visit the official website.
And for even more madness and information, including tickets visit the official Universal HHN website!
It hasn't been officially announced by Universal Orlando yet, but according to Alice Cooper himself in a live chat broadcast on Ustream, he will be bring the house to Orlando's Halloween Horror Nights, while the Hollywood house will get a facelift, a 3D make over and most likely a new soundtrack. Last year's house was based on various songs Cooper's, with each room being themed to a different song. This year will likely see the same format, only in 3D.
3D houses are hit and miss for many haunts. Guests wear 3D glasses while a variety of effects come at them with the use of blacklight and special paint. Last year's Halloween Horror Nights house the In-Between was a great example of perfect execution of a 3D house. All of the lighting and effects complimented each other, unlike previous houses at haunts like Howl O Scream where it seemed only a gimmick.
This year is shaping up to be a big year in the way of licensed properties for Universal Orlando. Traditionally, the park has used original concepts for their haunted houses, with the occasional big property. Again, we stress that this hasn't been officially announced by Universal Orlando, but if it is, this will be the third house announced based on a licensed property. Last week Universal announced houses based on the video game and film series, Silent Hill and the hit T.V. show The Walking Dead.
Thanks to Orlando United for digging up the scoop
If you want to check out the words from the man himself, skip ahead in the video below to the 42:00 minute mark:

Keep checking back for more information about this year's Halloween Horror Nights as Universal Orlando announces it.
*Update 7-25-12 3:30pm
Universal Orlando released a video today that shows several clips of concept art from the permits that were filed. You can check them out below. Note the killer entrance area.. I'm hoping that's the entrance to the house. Click the photos to enlarge them.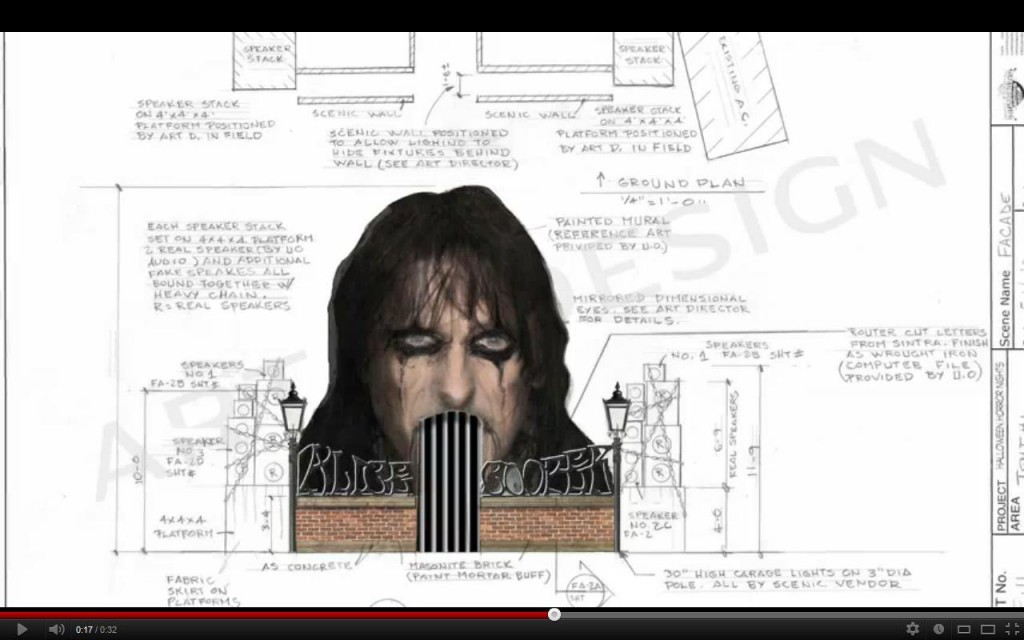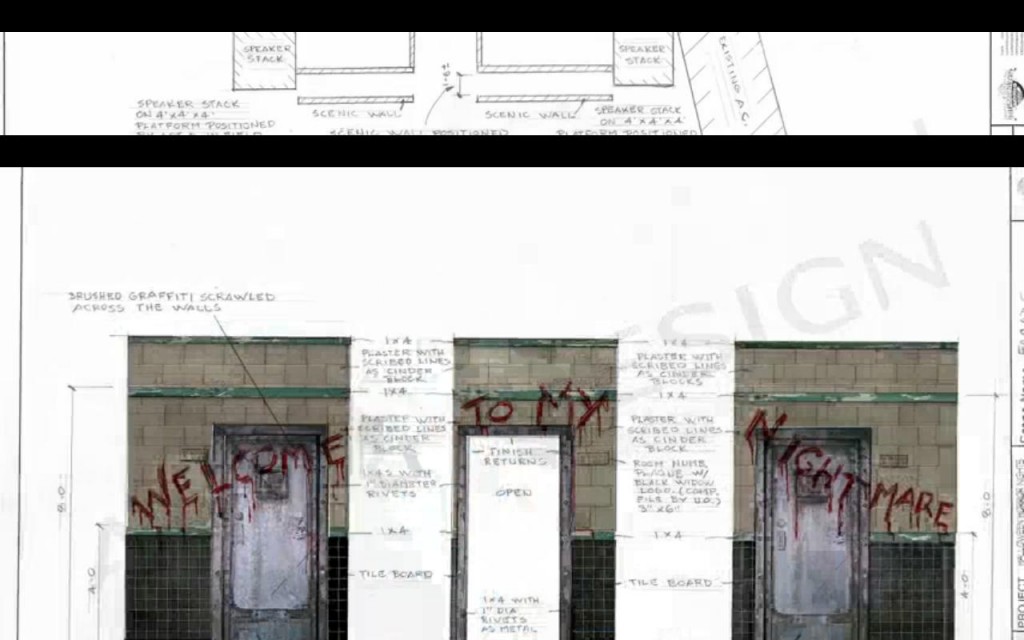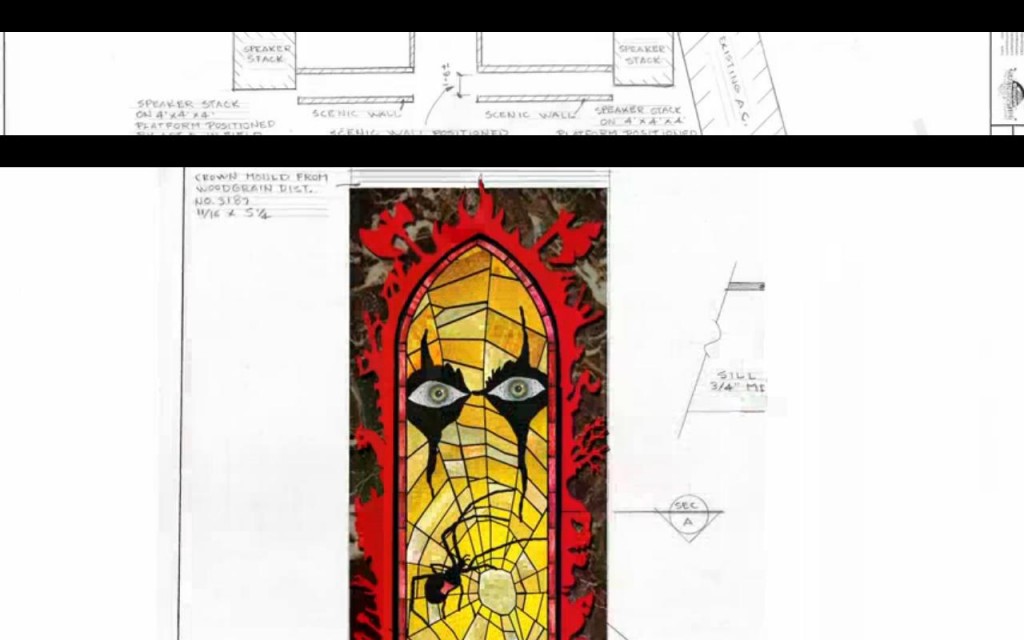 httpvh://www.youtube.com/watch?v=8hrdZbfGNm4
For more information, visit the official Universal Orlando Halloween Horror Nights website!