SeaWorld has been installing rising floors in the Shamu tanks for quite some time now. I'm not 100% sure if SeaWorld has plans to eventually install these rising floors into each and every Shamu tank, but one tank in particular has been under construction for quite a while now. It seems that tank is finally completed. You can see the rising floors in the photo below (it looks like a checker board at the bottom of the Shamu tank).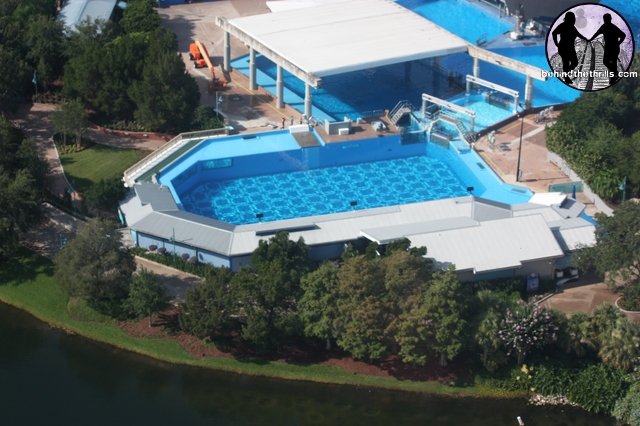 With that said, Theme Park Foodie is reporting that Dine with Shamu has reopened to guests in the park, but you cannot currently book this over the phone or online.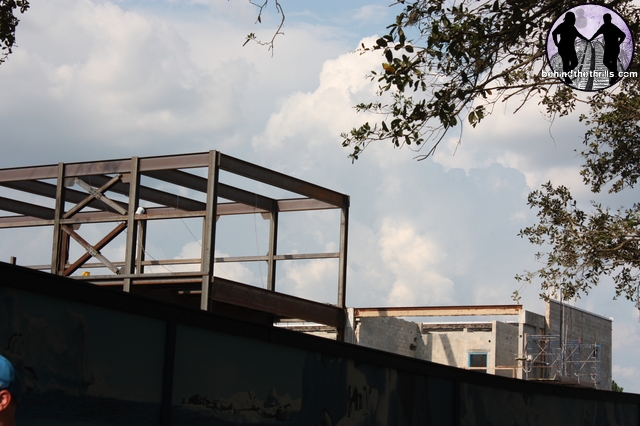 Across the park, Antartica has taken to the skies as SeaWorld has started doing construction in the area. So far, it looks like SeaWorld is just doing structural work, but things will quickly change as Antartica is expected to open sometime in Spring 2013. Although it's still only Summer of '12, SeaWorld still has a lot more work to be done before they can call it a day.
Watch the construction walk through video for a quick look at Antartica:
httpvh://www.youtube.com/watch?v=8Eai5jIGysM
We have a special treat for you as well! We have two different looks at the construction. One from earlier in the week, and one from later in the week. I've separated the photos into different galleries so you can kind of get a good look at the pace SeaWorld's construction team is moving at.
[flickr-gallery mode="photoset" photoset="72157630504614214″]
[flickr-gallery mode="photoset" photoset="72157630504442402″]
For more information about SeaWorld Orlando, visit the official website.