Magic Kingdom nears closer and closer to the next step in the expansion in that park's history…and more walls are going up. Walls have gone up around Cinderella's Castle's new..walls. From the concept art we get pictures of amazing sweeping walls, and with the new construction, that's exactly what we are getting. Tons of new sweeping walls. Elsewhere in the park, we see more cranes, more construction and the Fastpass for Dumbo.
They're walls. Big whoop…but they do add a certain flair to the castle. Makes it look as if Fantasyland is really this far off kingdom, just beyond those walls. Call it the romantic side in me, but I like the walls behind the construction walls.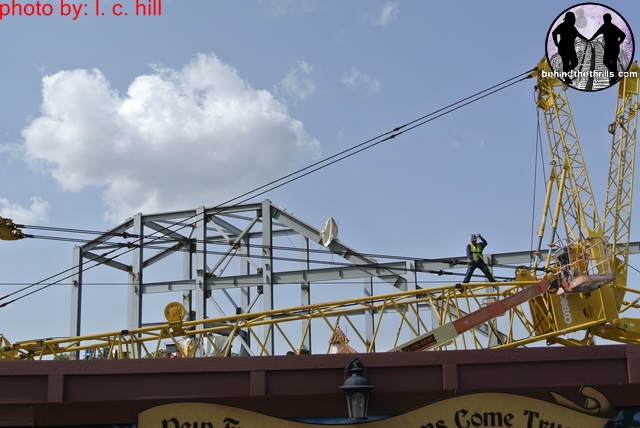 Cranes are still busy at work erecting more steel. Crews are endlessly at work, and every day sees something new popping up. This is most likely for the all new Snow White Mine Coaster which will open in 2013.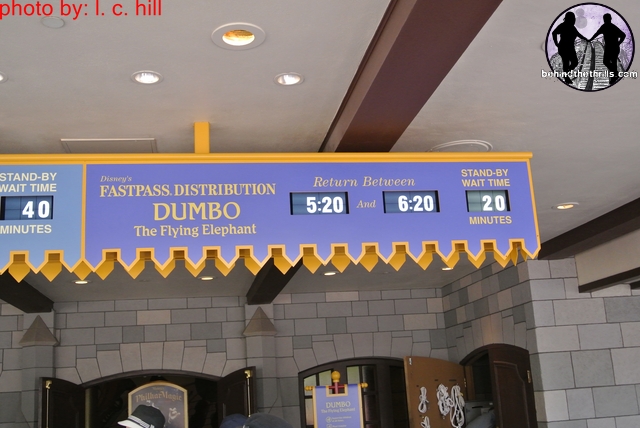 For the first time in ride history, Dumbo the Flying Elephant has a Fastpass at the Magic Kingdom. The attraction was forever popular, and apparently park officials thought it was popular enough to demand an all new Fastpass. While the new Big Top Circus Queue area is supposed to make it so that you don't "wait in line", it appears that it's just not enough.
Even more Fantasyland goodness:
While parts of Fantasyland has opened, the entire area isn't supposed to be fully finished until next year, with a few more areas opening this "Holiday Season". I sure hope that means before Christmas break…so fingers crossed.
For more information on the New Fantasyland at Walt Disney World's Magic Kingdom, visit the official website!