Universal Orlando celebrated the grand opening of their brand new attraction, Despicable Me Minion Mayhem, today at Universal Studios. Minion Mayhem is now officially open at Universal Studios!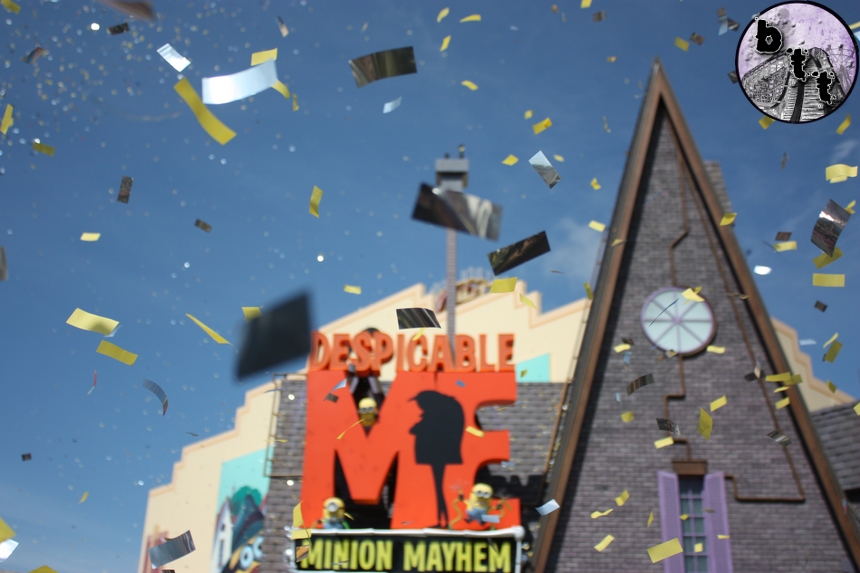 Universal didn't roll out a red carpet today. Instead, they rolled out a  yellow carpet! Yes, yellow – for the Minions, Gru, the girls, and all the voices behind the characters from the movies.
httpvh://www.youtube.com/watch?v=GmQySdiEnsw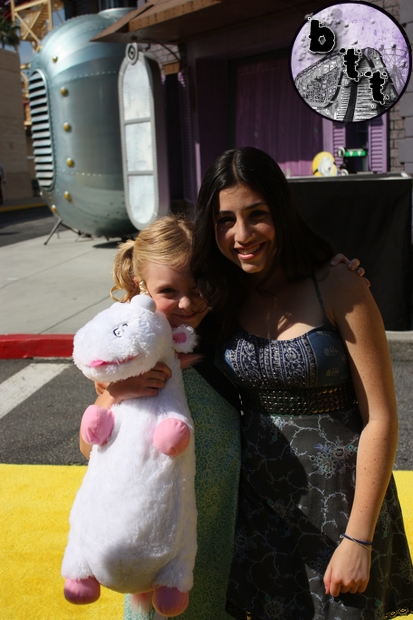 httpvh://www.youtube.com/watch?v=S3YzNtLCeUw
Above is Dana Gaier and Elsie Fisher, the voices of "Edith" and "Agnes". Gaier and Fisher told us the most challenging part of filming the new movie, Despicable Me 2, was that they have both grown up a little bit since the original movie made it's debut. Sometimes they have to raise the pitch of their voices to keep their voice the same for the characters. Fisher (Agnes) told us her favorite part of the movie was the ending and her favorite part of the ride was being turned into a Minion.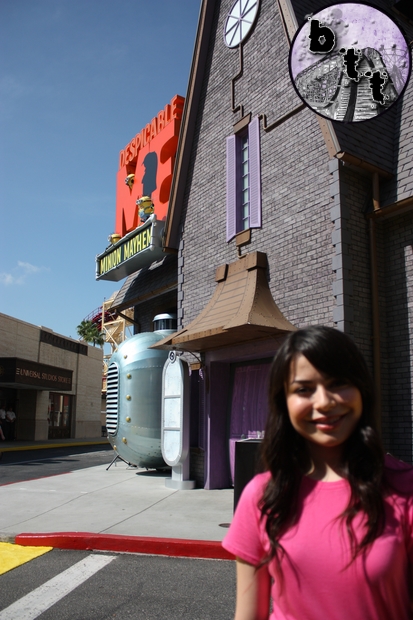 httpvh://www.youtube.com/watch?v=xQM-6xO44JU
Above is Miranda Cosgrove, who played the voice of "Margo". Cosgrove does not have any siblings of her own but she can understand how Margo is because she has a friend who is very protective over her younger siblings. She had a lot of fun working with the directors for the film. Miranda Cosgrove is also scheduled to play at Universal Studios on July 14th for the Summer Concert Series, for anyone who is interested in seeing her.
Minion Mayhem is focused around the movie Despicable Me, which opened in theaters back in 2010. The ride is a brand new experience and can only be found at Universal Orlando. Although the ride is a brand new experience, Universal teamed up with Illumination Entertainment to bring this attraction to life.
httpvh://www.youtube.com/watch?v=YpSai49XaWk
Minion Mayhem is a fun and unique experience. The ride takes you into scenes that have been recreated from the movie, like Gru's living room. As you enter the ride, you will find yourself confronted with posters trying to persuade you to join Gru and become a Minion! Before the ride, you will be turned into a Minion and the girls are in charge of your training.
You can view more pictures from today's grand opening below.
For more information about Universal Studios, visit the official website.