Dine with Shamu has been closed for more than two years at SeaWorld Orlando. After it's long haitus, Dine with Shamu has officially reopened.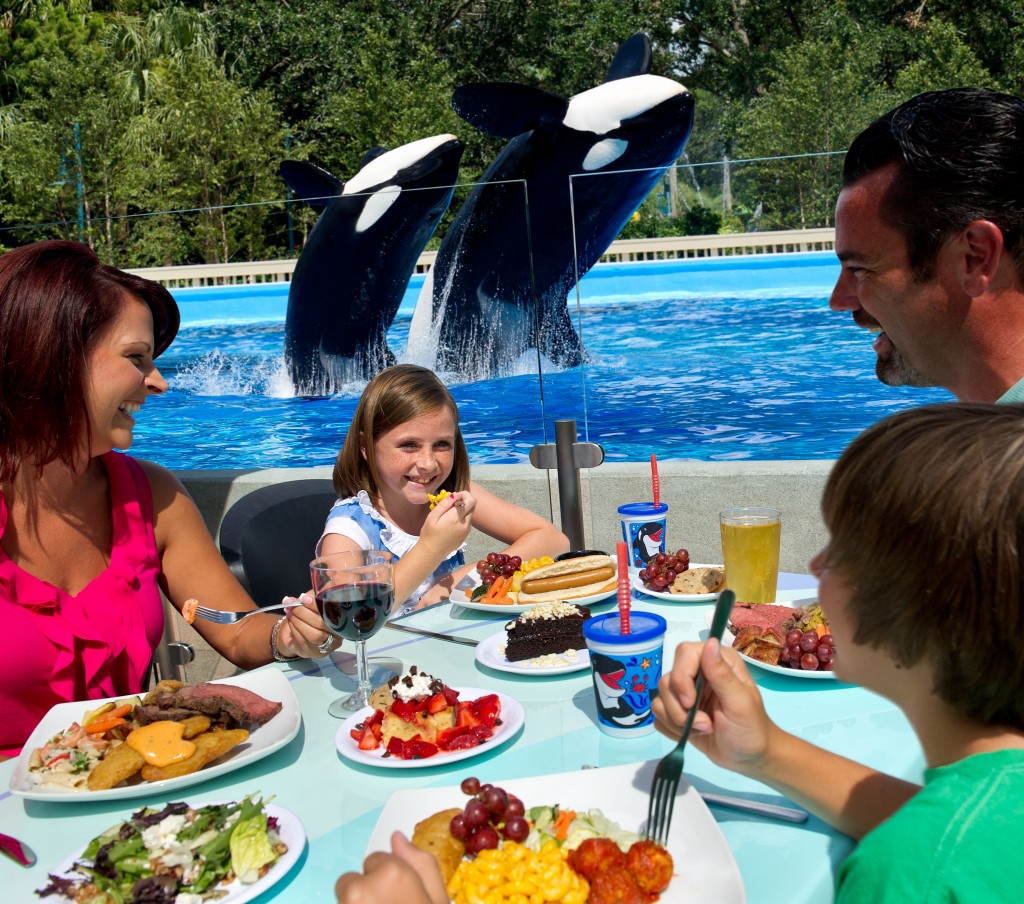 Dine with Shamu is a behind the scenes experience that allows guests to connect to the world we share with animals. Guests will get a glimpse at the interactions that occur between Killer Whales and their trainers. Guests will also discover why Killer Whales are such unique animals and how they can help save valuable ocean resources.
The summer menu for Dine with Shamu includes:
All-natural, grain-fed Black Angus strip loin
100% natural cinnamon-cured roasted pork loin
Rosemary-glazed free range grilled chicken
Filet of cod (certified sustainable)
Seasonal sides including lemon butter herb-roasted red potatoes, summer vegetable lo mein, cucumber salad, mixed green salad, summer fruit salad, and coconut Caribbean rice
Baked goods made fresh at SeaWorld
Signature desserts
Special kids' buffet
Dine with Shamu is $49 for adults and $24 for children (ages 3 to 9). Admission is not included with Dine with Shamu, but is required. You can make a reservation for Dine with Shamu within SeaWorld, but advance reservations are recommended. Advance reservations will begin on July 14th.
To make an advance reservation for Dine with Shamu or for more information about SeaWorld, visit the official website.