Just less than a month ago, demolition started on Soundstage 44. Now just weeks after demolition started, construction has kicked off and is now in full swing. During our last update, we spotted several dump trucks bringing gravel in and dumping it into the location that was once Soundstage 44. Our latest update shows even more progress has been made.
httpvh://www.youtube.com/watch?v=WIgQH8L6LrA
Cranes!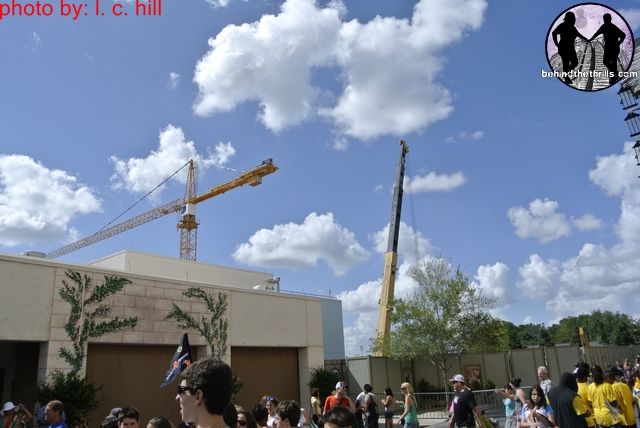 In the photo above, you can see two different types of cranes. By the look of things, it looks like they are ready to go vertical with construction.
[flickr-gallery mode="photoset" photoset="72157630623841646″]
For more information about Universal Orlando, visit the official website.