Summer time is generally a time of misery for many theme park guests. Let's be completely and totally honest! It's hot, the parks are usually at their busiest, and it's hot. Did I mention it's hot? If you're a theme park local, like us, you tend to shy away from theme parks during the summer. But theme parks in Florida are trying their best to not only ease the crowds, but give a reason to come out and visit the parks. While most parks do this, Universal Studios Florida tends to let it's….character…shine most of all in the summer.
Universal Orlando just seems to be one of those parks that has a character all it's own. It's mostly because they have..characters all their own.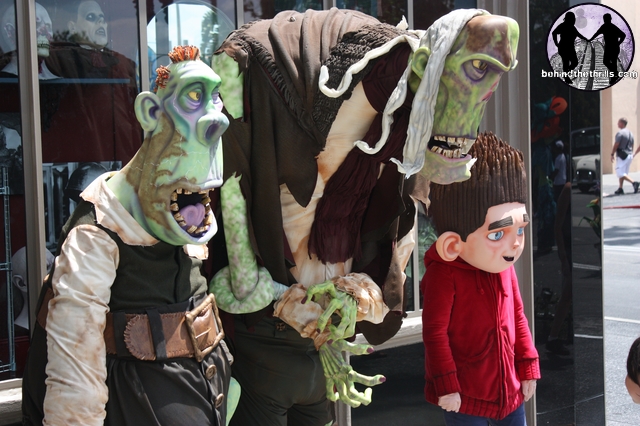 Over the weekend Universal rolled out characters from the all new animated film, Paranorman. The film tells the story of a little boy who can see dead people, and accidentally unleashes an army of zombies. Not something you'd expect to see walking around a family friendly theme park, but it works.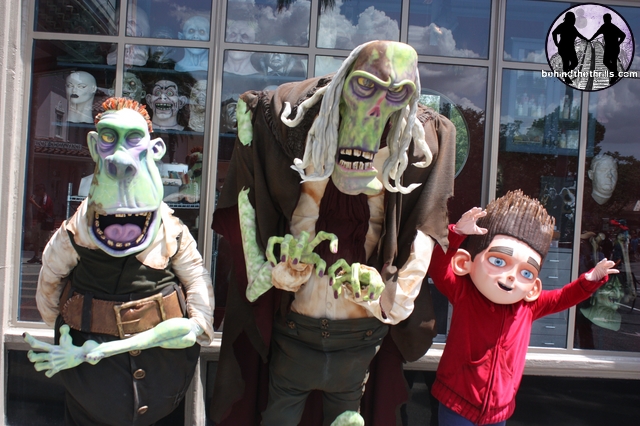 Where other parks you'll have a line of people waiting to see one character, it's not out of the ordinary to see characters just walking by as if they actually lived on the streets of your favorite theme park.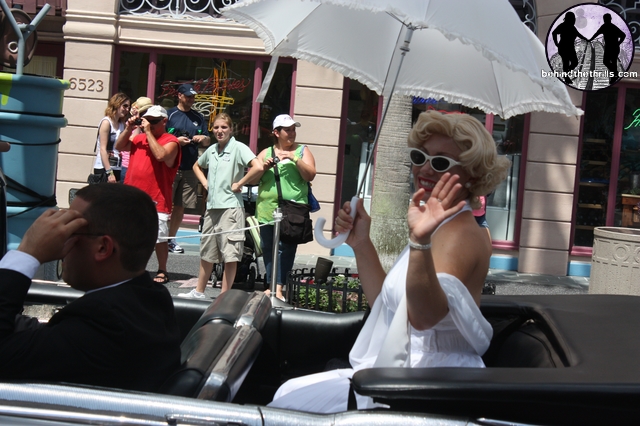 From Hollywood celebrities to larger than life characters, to even a few zany villains, your chance into bumping into someone with..character is pretty good.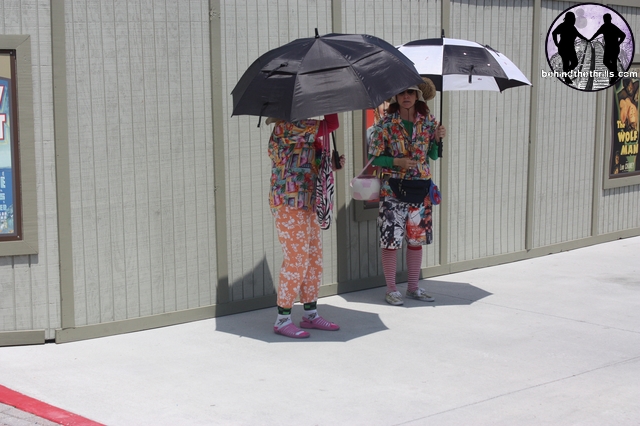 Over the long holiday week, Universal had "tourists" stationed in the walkway that used to house the JAWS ride. The area is now covered with walls, but instead of having guests focus on the walls, they were distracted by calls of "HEY! Have you seen my grandma!"
Well played Universal.
The characters not only pose for pictures, but they are part of the environment. You'll see Marilyn Monroe and Betty Boop walking side by side on the streets of Hollywood, where they will be all to happy to chat and pose for pictures.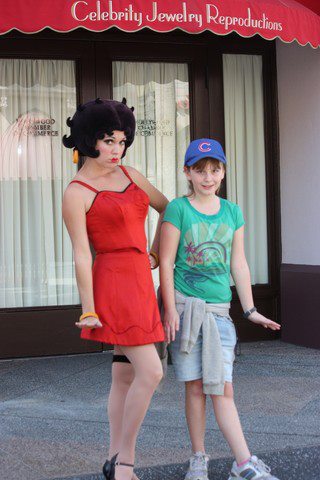 You might even see some crazy wild hair scientist riding a bike complaining how robots stole his car and train. It's all about the atmosphere, and Universal does it in a way that makes waiting in lines for characters just lame.
httpvh://www.youtube.com/watch?v=bZQwoHcfgvY
While we take a look at a lot of characters, those are just a tiny fraction of the characters you can see.
Here's a list of all the characters we've seen just at Universal Studios:
Lucy and Ricky Ricardo (I Love Lucy)
Shrek, Fiona and Donkey
Spongebob, Patrick, Squidward and the Bikini Bottom fish friends
Dora, Diego, and tons of Monkies
Flowers, trees
Charlie Chaplin (no longer appearing)
The Blues Brothers and the crew from the show
Doc Brown from Back to the Future
Crash Bandicoot (no longer appearing)
Zorro
The Simpsons
Mummy guards and Nefertiti
Fairy Tale creatures
E.B. and the gang from HOP
That's not even counting the seasonal characters that you see for Mardi Gras, Halloween Horror Nights and Christmas!
Here's even more characters:
For more information, visit the official Universal Orlando website!