A huge announcement was promised by Knotts for their annual Halloween Haunt event. It was promised to be "wicked" and a huge announcement. For days on the official Facebook and Twitter page fans tried to guess. Finally on Friday July 13th, Knotts announced what they called the biggest announcement of Haunt so far this year.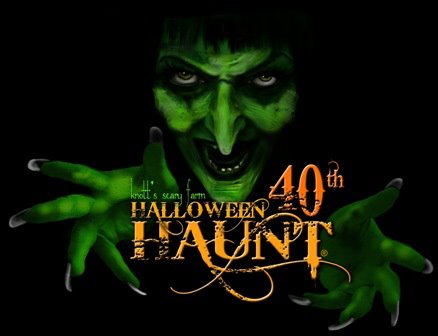 In 1973, an evil was unleashed at Knott's Scary Farm and the world has never been the same.

40 Halloween Haunts later that evil has returned with a vengeance.

Pure Horror. Pure Terror.

This year, Haunt belongs to HER.

The Green Witch has returned and Haunt will never be the same.
…and she hasn't come alone.
The Green Witch has returned, and will be present at the 40th anniversary of Knotts Halloween Haunt. The only problem is, she never really left. For the first time in the 40 year history, one of the most familiar characters in Haunt History appears to be the main event icon.
But what is so damn important about the Green Witch? I set out to find out. After several messages and emails to Knott's themselves, Google searches, the answer was astonishing. Nothing. Not one single word. Oh, I'm sure the answer is out there, but what exactly the story is about the Green Witch is unknown.
What is known is that she was present for the first Knott's Haunt. She was at the first "Hanging" and later fell victim to the Hanging. The Hanging morphed from a dark twisted show into a romp through pop culture in which famous celebrities are hung. The Green Witch only changed actors twice, with the current witch being played by the same person for over 25 years. She's a spitting image of the Wicked Witch of the West from Wizard of Oz, and very good at scaring anyone that makes the mistake of coming across her path. This year she appears to be running the show. She's also brought along some friends.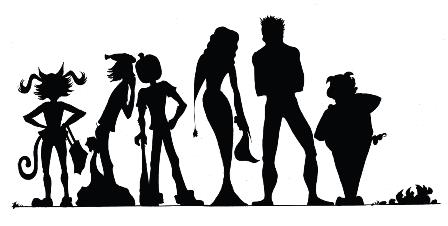 ust in time for our 40th, The Green Witch returns to claim Halloween Haunt.

She will stalk the streets and wreak terror when you least suspect it.

This year Knott's Scary Farm will fall victim to her and her band of Tricksters!

The minions of The Witch celebrate Halloween every night with their own brand of mischief. No treats – only tricks!

Watch out or you may become the newest member of her terror troupe…
For more information about Knott's Halloween Haunt visit the official website!