Universal Orlando and Hollywood have already announced one house for this year's event. Normally we don't get house announcements in July, but these announcements are special – they are huge properties and loved by many! The first house announcement was Silent Hill. Today, Universal Orlando and Hollywood made a second house announcement: The Walking Dead.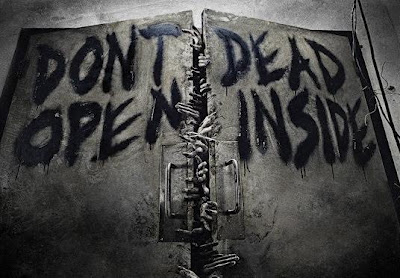 The Walking Dead hosted a panel during Comic Con last week and they announced something big to get fans excited about this upcoming season of The Walking Dead: the trailer for season 3, which is slated to begin on Sunday, October 14th at 9pm on AMC.
Universal is proud to announce they will be bringing the Walking Dead to life this October at both Universal Hollywood and Universal Studios Florida.
"With 'The Walking Dead,' we want to make fans of the series feel like they are literally walking in the footsteps of the show's characters, experiencing all of the horrific events from the series just as they experienced them," said John Murdy, Creative Director at Universal Studios Hollywood. "The goal is to make guests of Halloween Horror Nights feel like they are trapped in the world of 'The Walking Dead,' using all of the attention to detail and movie-quality production values that Halloween Horror Nights has become famous for. You're no longer sitting on a couch, watching a show…you're living it!"

"'The Walking Dead' puts real people in incredibly horrific situations where they experience true, raw fear, and guests at Halloween Horror Nights experience the same thing," said Jim Timon, Senior Vice President of Entertainment at Universal Orlando Resort. "We can't wait to merge the two powerful concepts together."
Below is two screen shots from the video released this afternoon. Both of the photos seem to be concept art of what we might actually see go into The Walking Dead house at Halloween Horror Nights. The first shot is the door that Rick comes across in the hospital after he wakes up from his gun shot wound. The second is in the mall scene from Season 1 of the Walking Dead.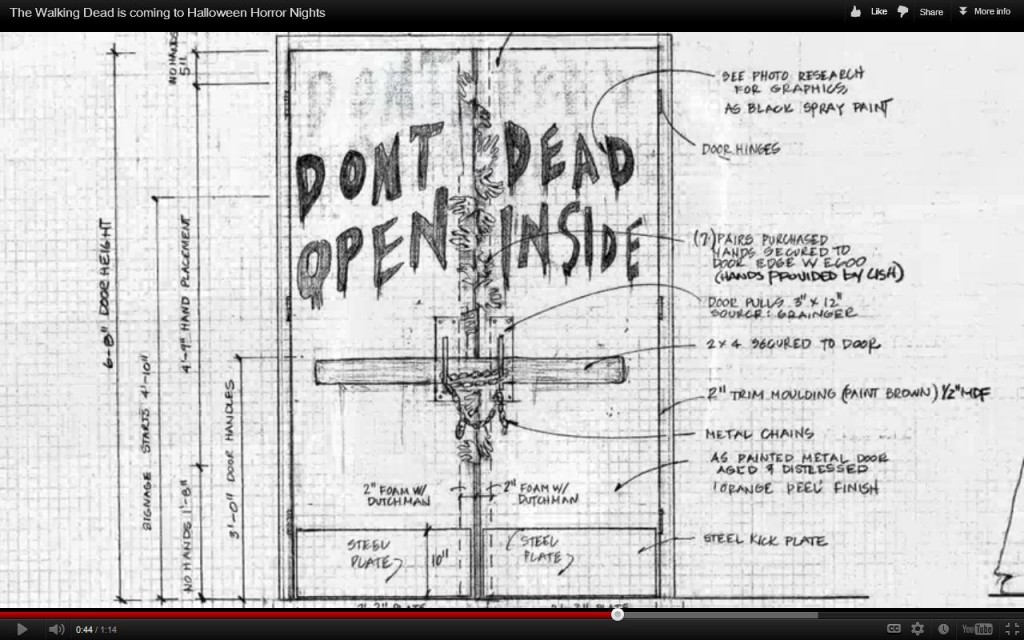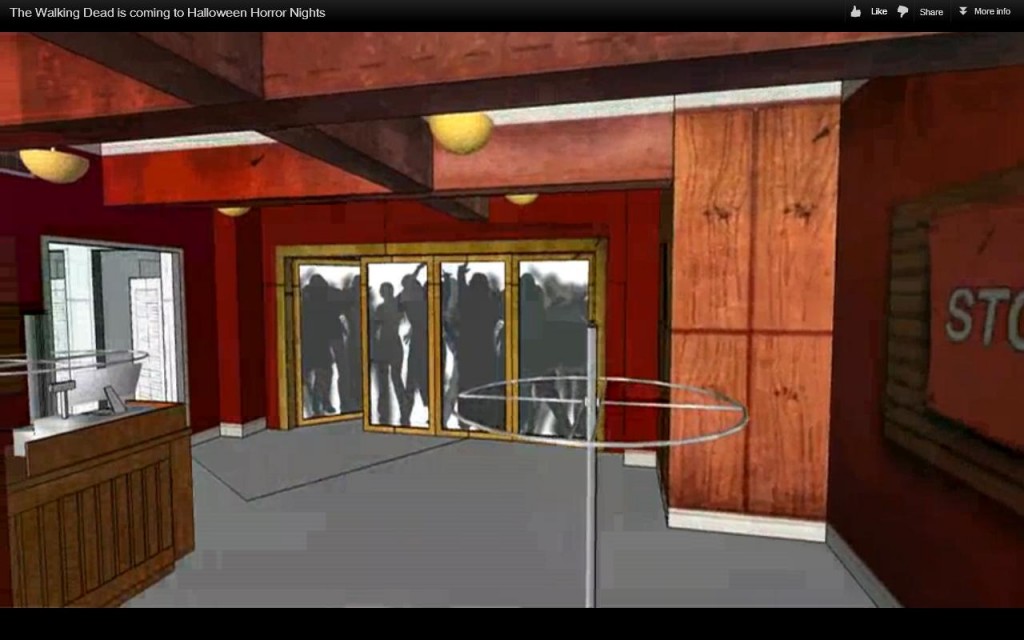 You can watch the full announcement from John Murdy (Hollywood) and Jim Timon (Orlando) below.
httpvh://www.youtube.com/watch?v=F62Ttlnmzfw
Both websites have now been updated to feature The Walking Dead announcement that was announced today, but it seems like Hollywood was the first park to make a move in terms of the announcement. The Hollywood website featured the update before Orlando's website.
On a side note, the press release has some interesting wording to it.
Caught in the middle of a high-intensity struggle for survival, you fight off hordes of flesh-hungry, growling "walkers," or zombies. No place is safe as you make your way through a post-apocalyptic wasteland with horror at every turn. Will you survive?
We still don't know the theme for this year's event yet, but an apocalypse would be a great theme. After all, everyone has been talking about 2012 being the end of the world for years upon years – why not play into it? This may very well be our first hint towards this year's theme.
Halloween Horror Nights runs on select nights from September 21st until October 31st. For more information about Halloween Horror Nights, visit the official website.
We here at Behind the Thrills are huge Walking Dead fans. We are personally very excited for this house and season 3. Tell us your thoughts in the comment section below.