When you have the opportunity to see one of the batmobiles used from a Batman movie in person, it's in ones nature to completely geek out. But when you have all 5 parked just outside of your hotel, you know San Diego Comic-Con is something special.
Parked just outside of the Hilton Bayfront hotel, next to the San Diego Convention Center. Warner Brothers put together an outdoor exibit with a massive stage/concert area and video game tent. The centerpiece was of coarse  "The Batcave": all six Batmobiles from television and film! For the first time ever, Comic-Con fans had the opportunity to see all of Batman's iconic onscreen vehicles live and in person, from Adam West's 1955 Lincoln Futura to the Tumbler from The Dark Knight trilogy.
The Tumbler designed for Christopher Nolan's 2005 Batman Begins and 2008's The Dark Knight is the prototype military vehicle designed by the character Lucius Fox (Morgan Freeman).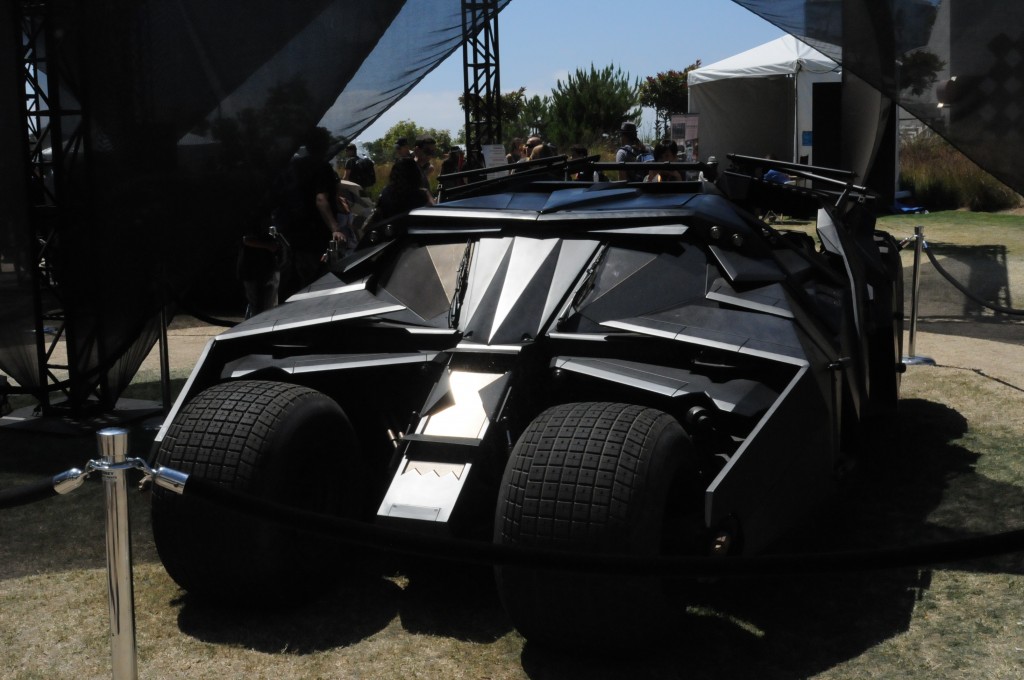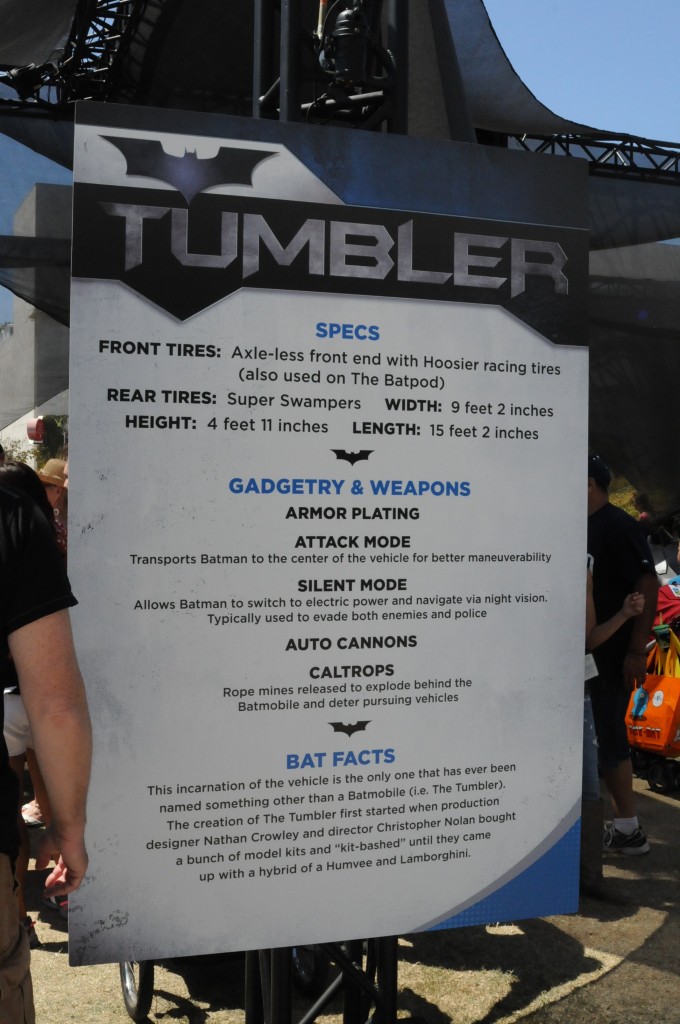 Adam West's 1955 Lincoln Futura. Designed by George Barris, this original Batmobile was featured in the cult classic television series and 1966's Batman, the Movie.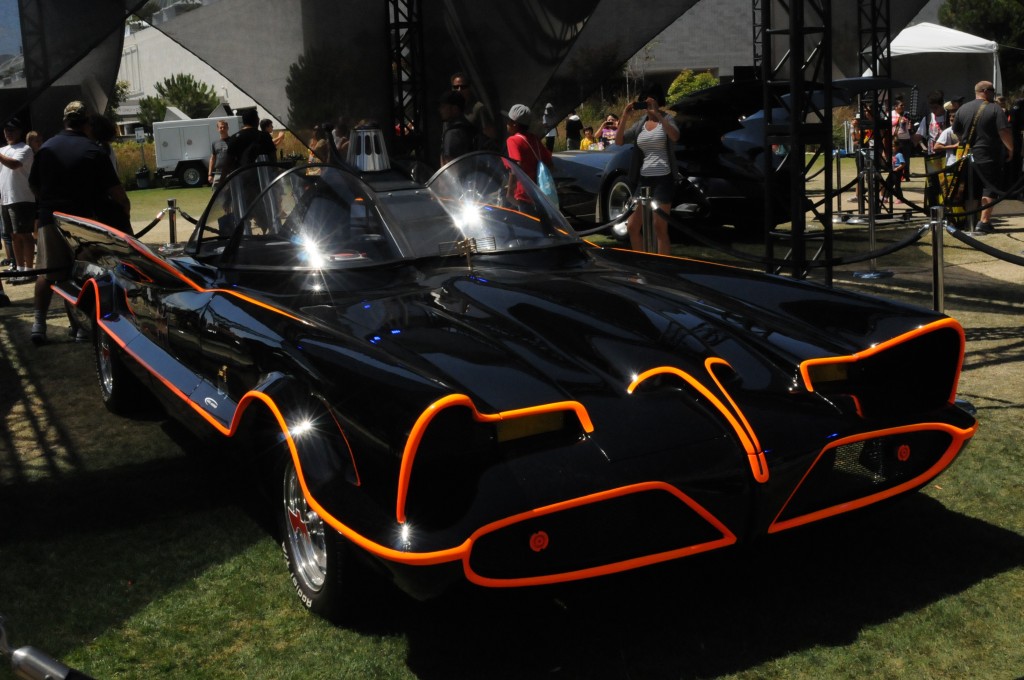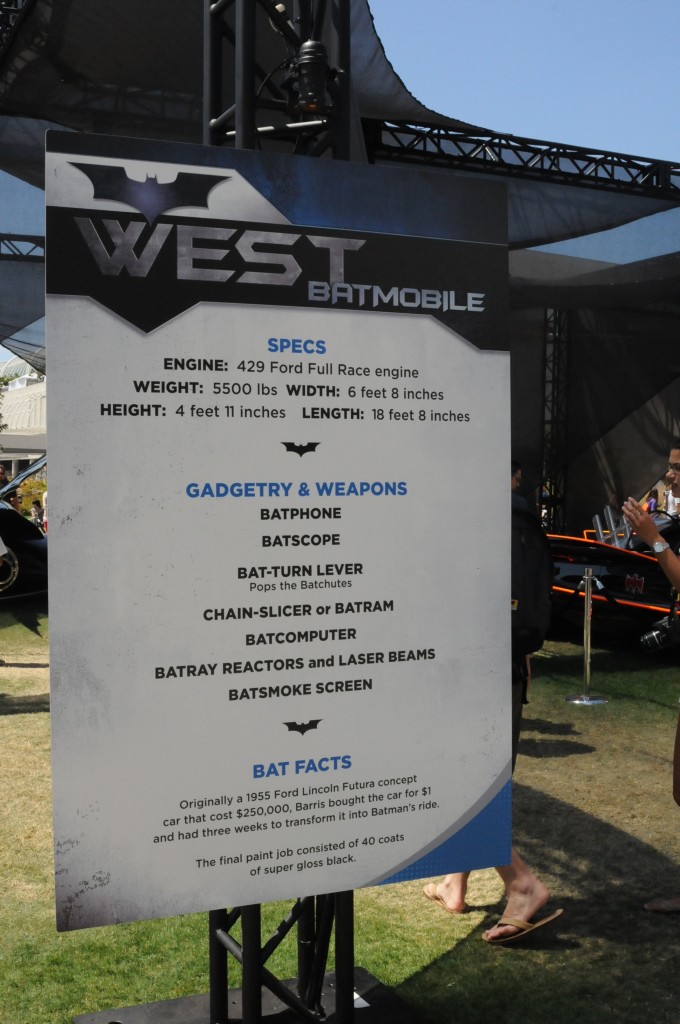 Michael Keaton's Batmobile from 1989's Batman and 1992's Batman Returns. Sleek and powerful with a central turbine, the vehicles' slightly retro design followed Tim Burton's art deco look of the films.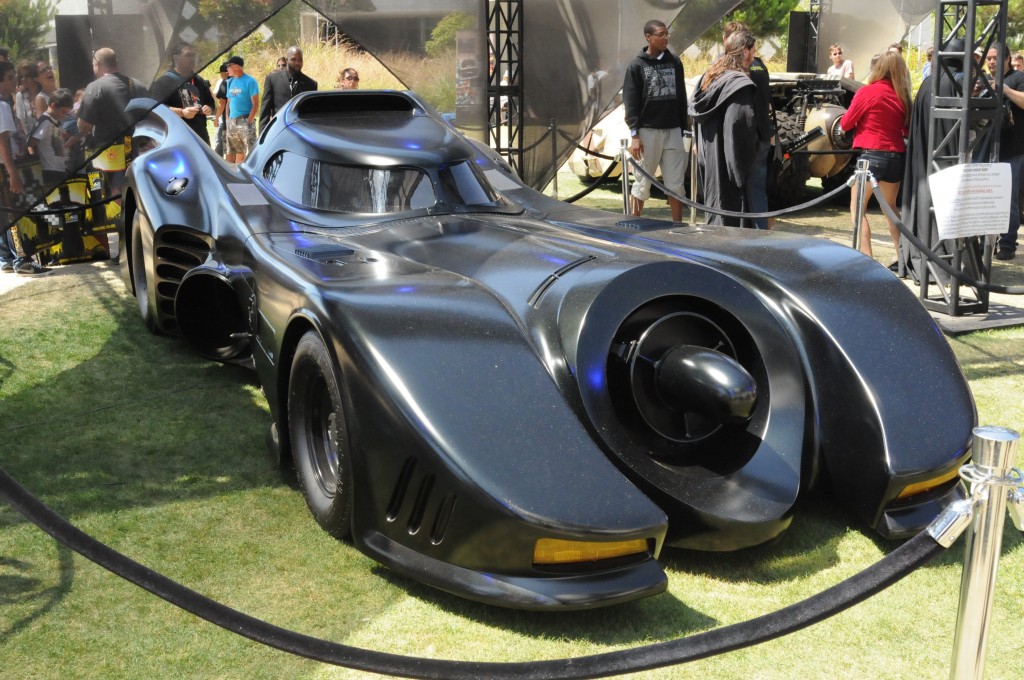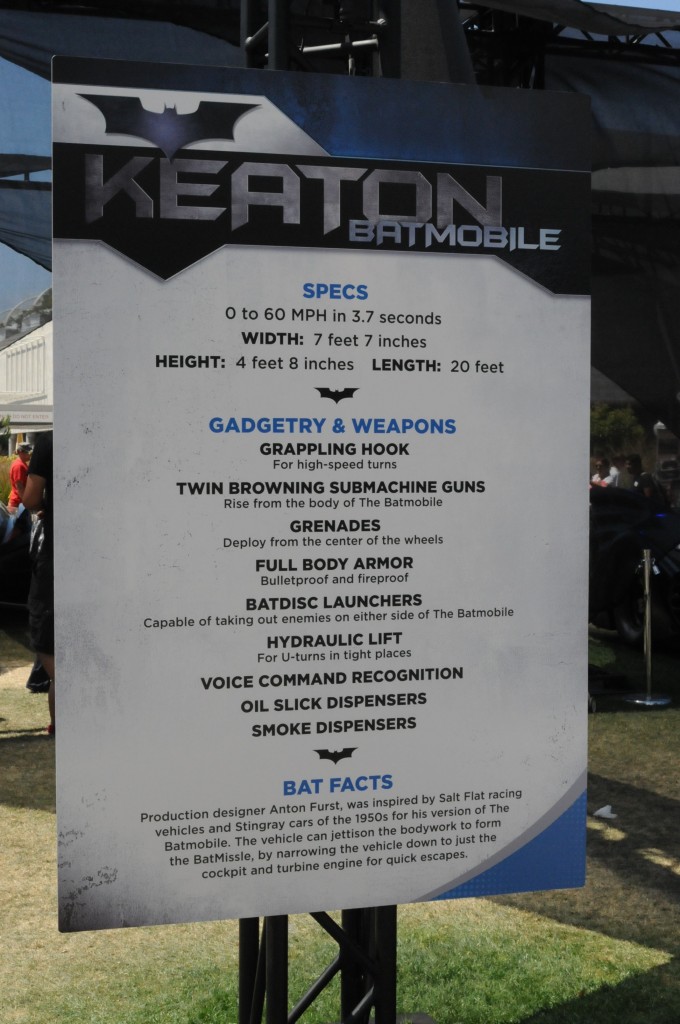 Revamped for Joel Schumacher's 1995 Batman Forever, with bat-lighting and extended fins, Val Kilmer's hot rod had the ability to drive up walls.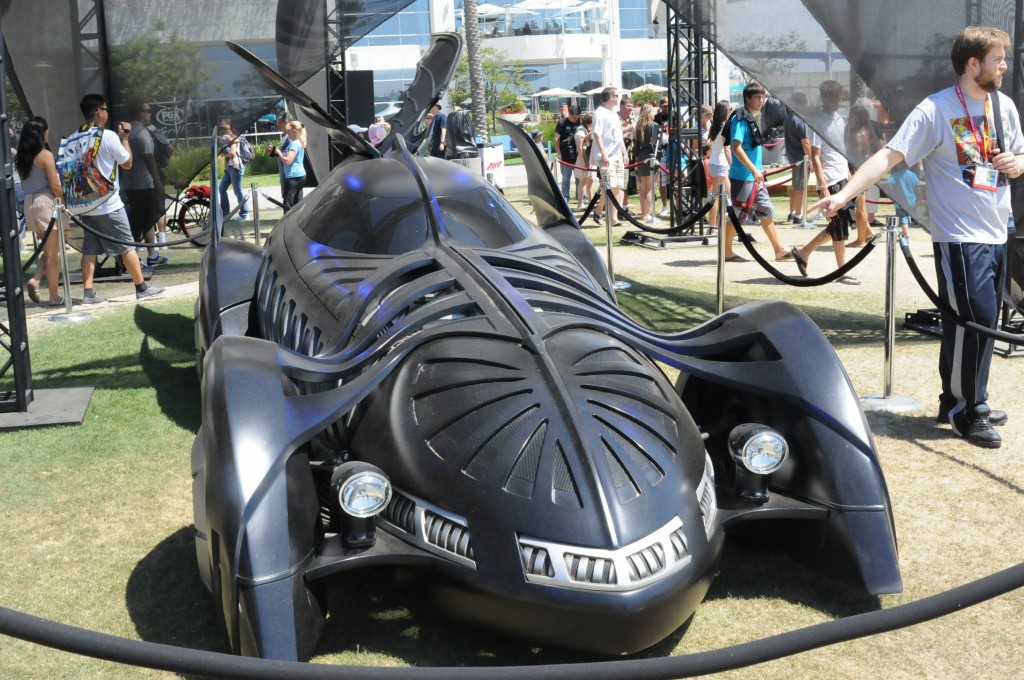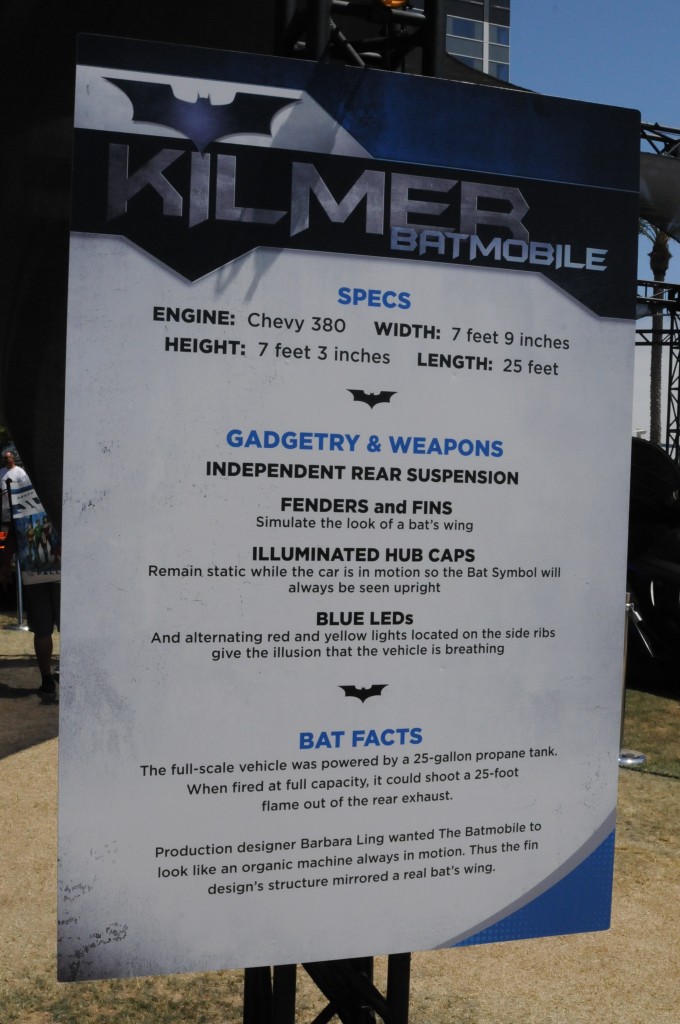 Schumacher updated the Batmobile once again for George Clooney in 1997's Batman & Robin. At 33 feet long and a top speed of 350 mph with afterburner thrust, this was the largest and fastest Batmobile on the road.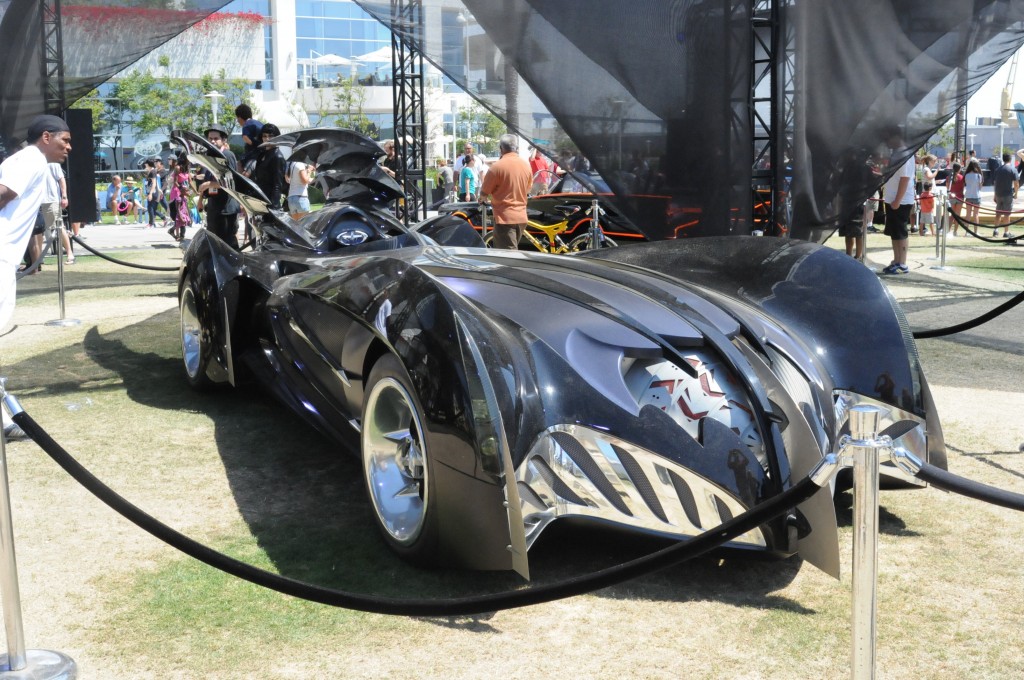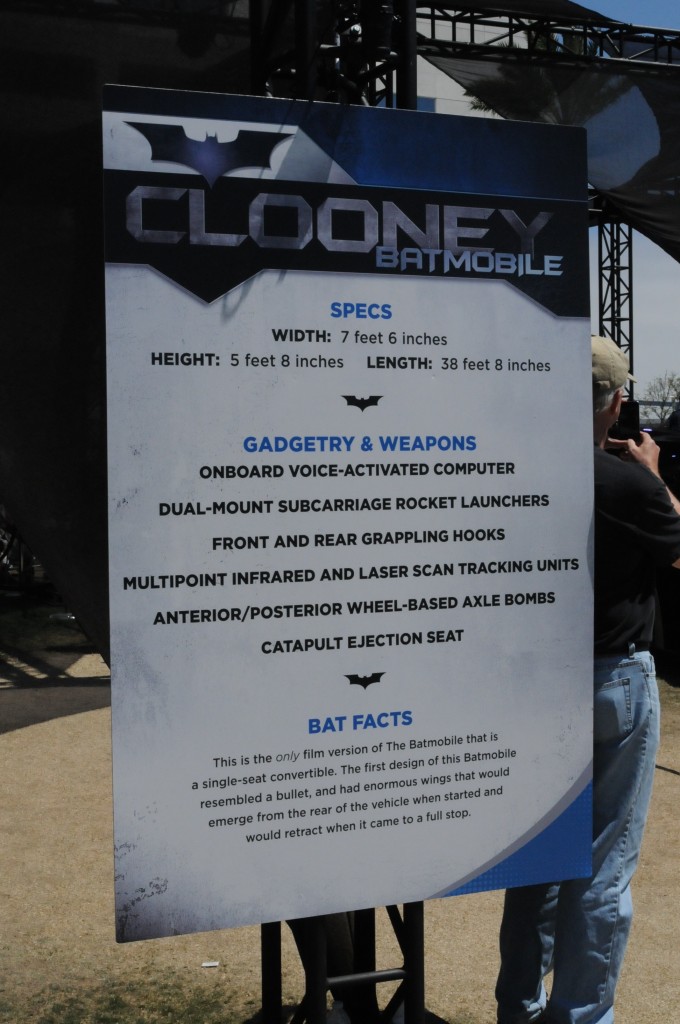 The unveiling of the replacement Camouflage Tumbler, to be seen in 2012's The Dark Knight Rises, in theaters and IMAX July 20.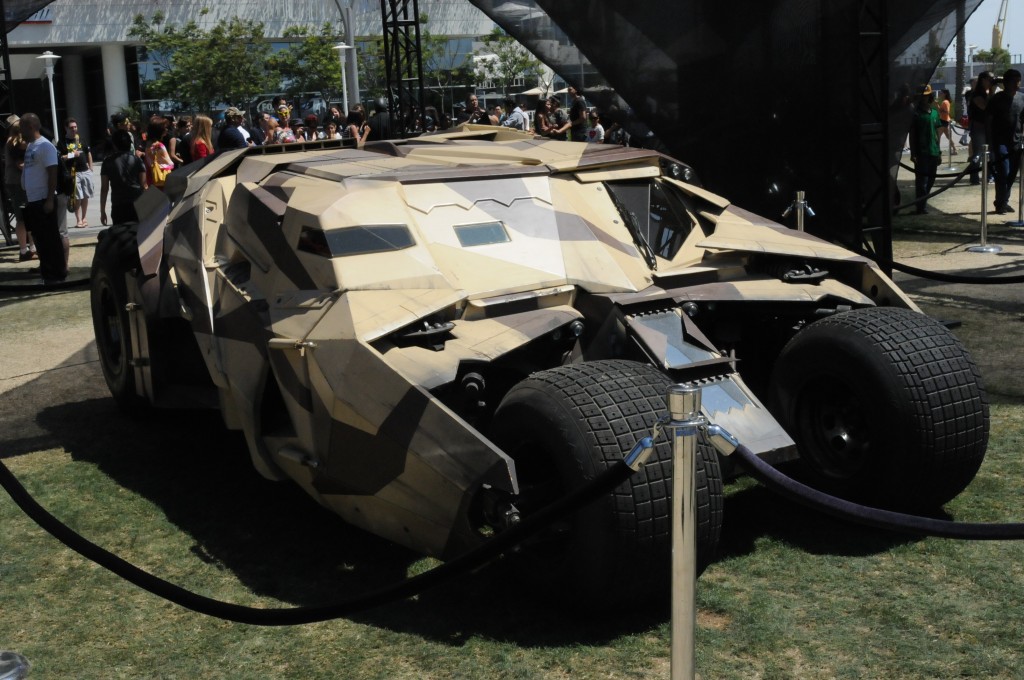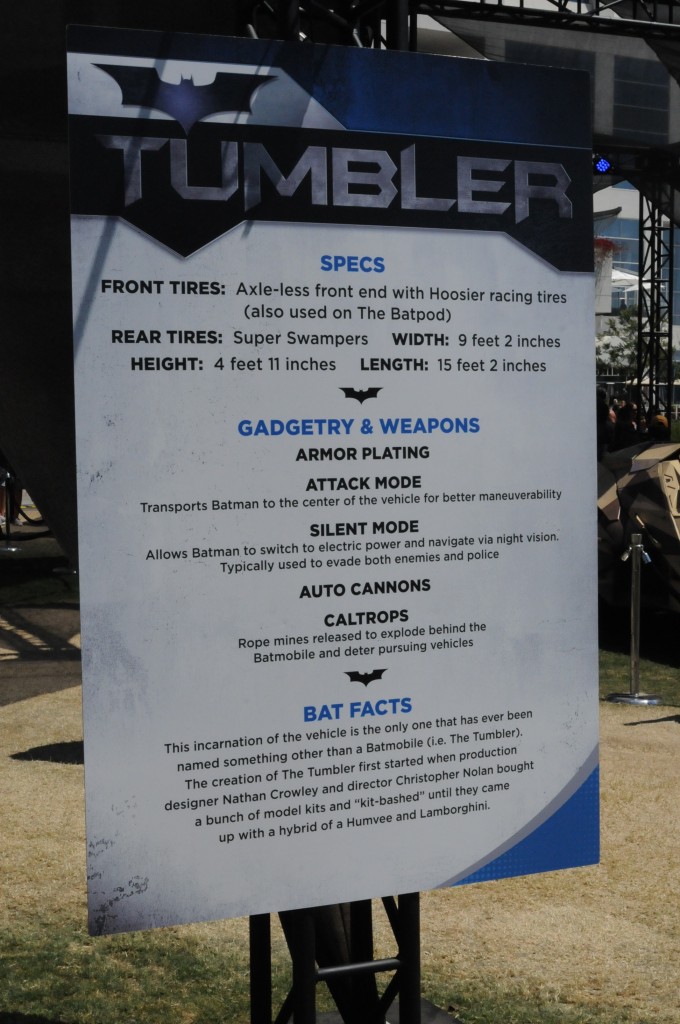 Some Night-Time shots of the cars.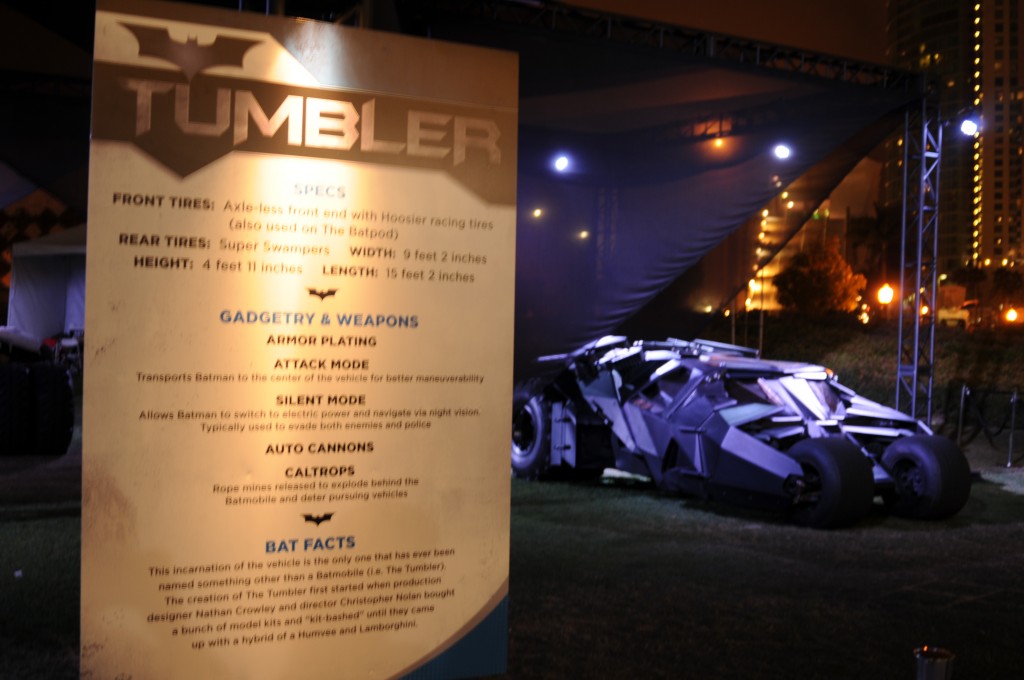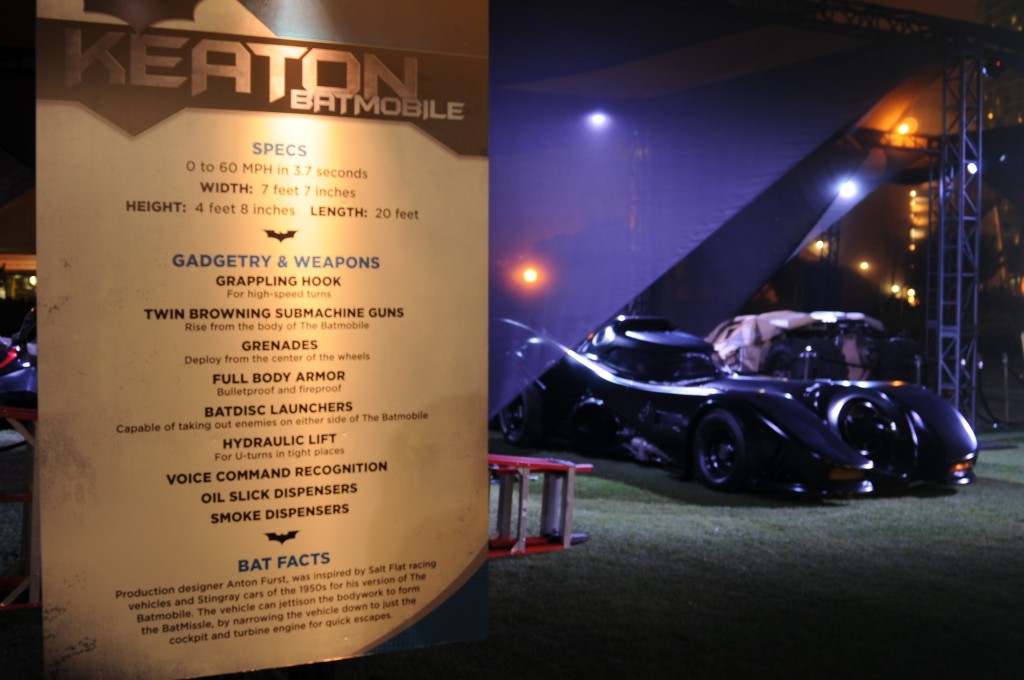 That's it for the batmobiles! Be sure to follow us on twitter for more news/event coverage that came out of San Diego this past weekend!