Universal Orlando hasn't released the official complete line up for this years Halloween Horror Nights, but already advertising is popping up all over Orlando. While an icon, or even a common theme hasn't been announced either, it appears that the marketing will revolve around AMC's The Walking Dead, Silent Hill and Alice Cooper's Welcome to My Nightmare. These are all licensed properties, and chances are we'll see a Penn and Teller billboard before too long.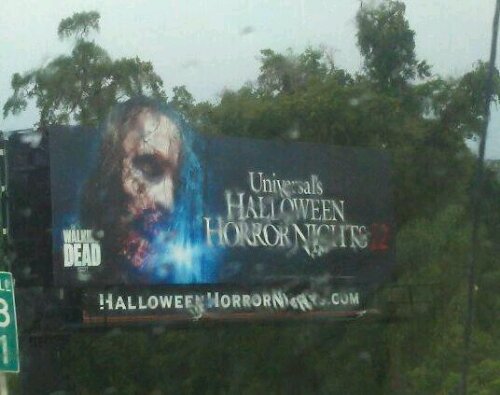 Walking Dead is sure to be a huge draw this year, as it's one of the most popular shows on Television
Billboards have popped up showing off zombies from the hit AMC show, Faceless Nurses from Silent Hill, and Alice Cooper. The Walking Dead will kick off the third season on October 14th, but fans can visit Universal Orlando beginning September 21st where they will be able to walk through a house based off the first two seasons of the show. Silent Hill will release a sequel to the first film in October.
Here's a few more billboards, these are courtesy of Michelle over at Horror Night Nightmares.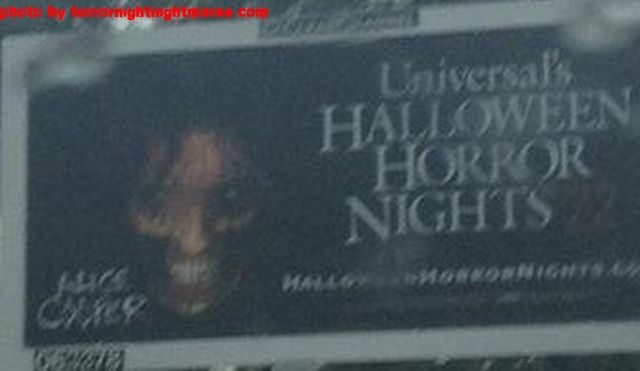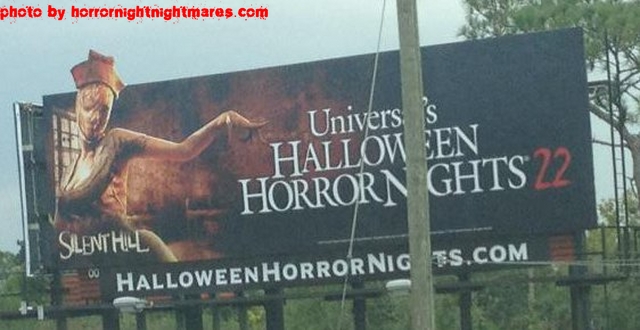 The remaining houses, shows and scare zones will be announced by Universal Wednesday night at midnight, going into Thursday.
Keep your eyes open for more billboards and more hhn details!
Meanwhile, we happened by our local Publix (Florida chain of Grocery stores for all you out of staters) and found this: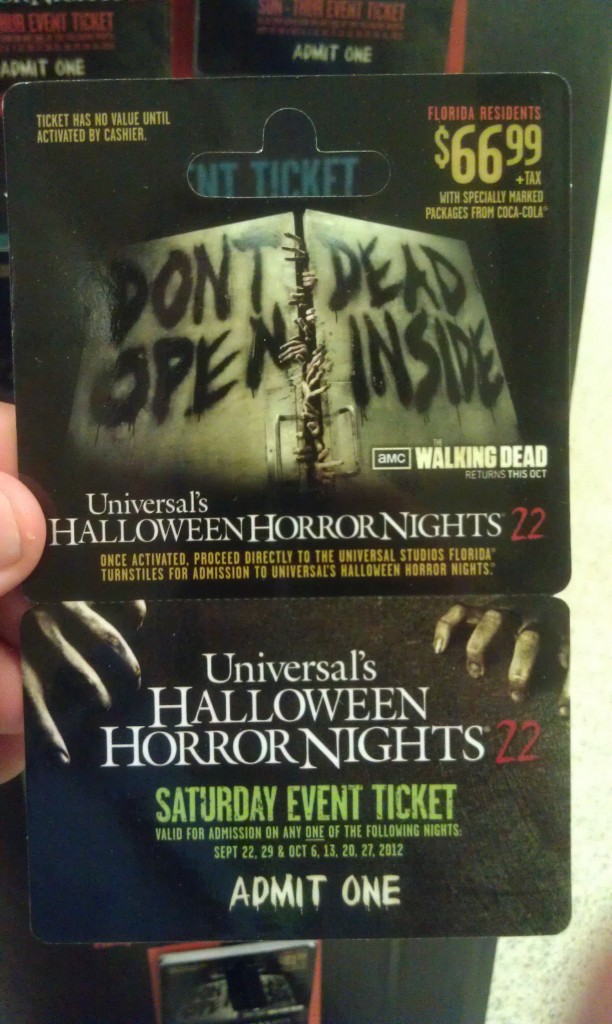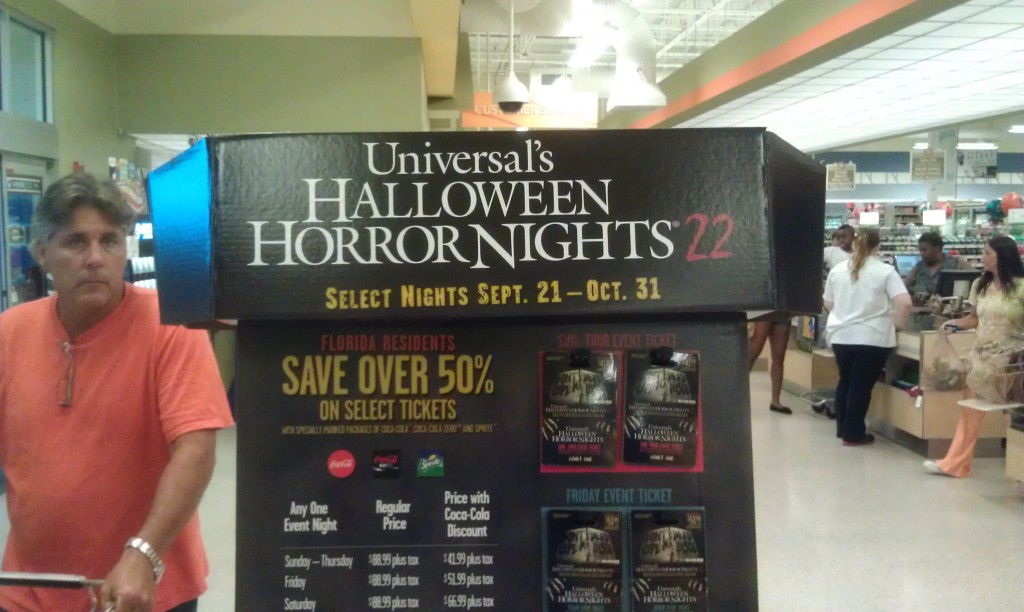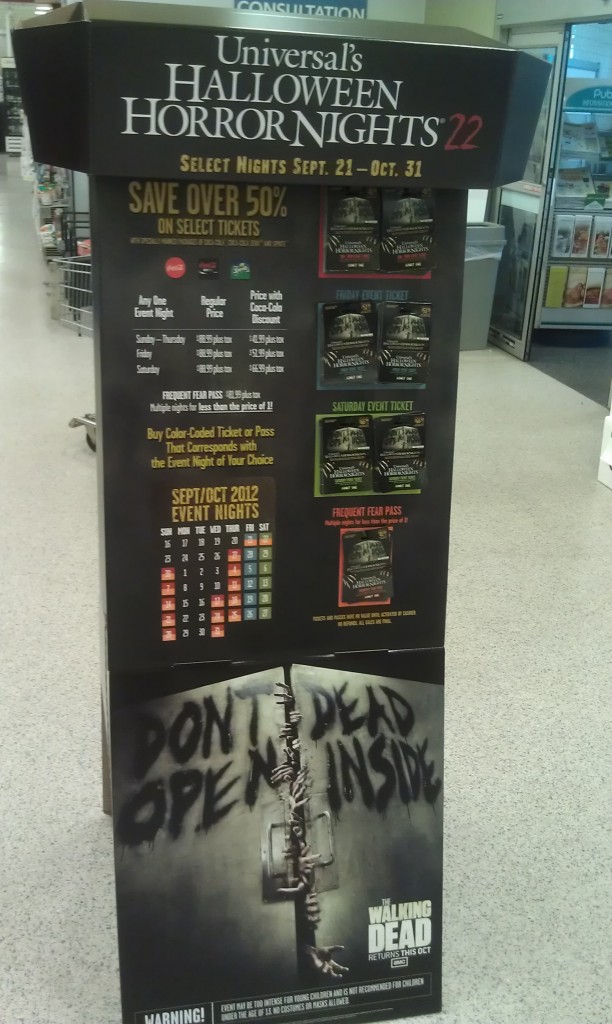 Being dedicated as we are, we visited two more Publix stores (all on the way home) and found the same thing. Walking Dead seems to be the most popular of the four announced properties, and it appears that will be the biggest selling point of HHN 22 this year.
For more information, visit the official website!