Bistro De Paris, located within the France Pavilion at Epcot, will be getting a complete make-over that will be ready to open in mid-December. It will get a whole new look, and name. During construction, Les Chefs De France will remain open, so guests may not even notice that construction is happening, as most of it will happen behind the scenes.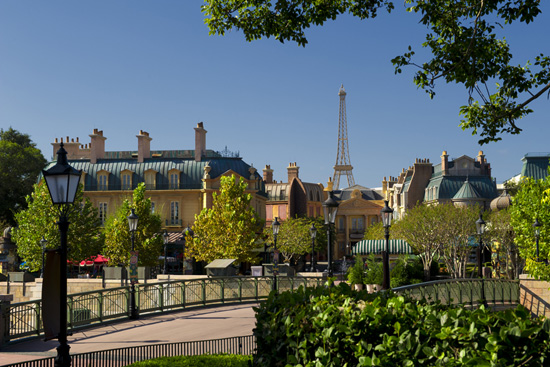 It will pretty much be a brand new restaurant as it will get a fresh new look, a new name, a new menu, and the servers will also be wearing different attire (no more suits). Disney is aiming to create an atmosphere that is not as stuffy, but is still elegant where guests can taste true French cuisine.
Although the restaurant has a lot of fans, it hasn't changed since it opened 25 years ago. Jerome Bocuse, president and owner of the restaurant company, feels that it's time for a new look and new themeing based on his family's history.
There is also a new bakery being built behind the pavilion. This bakery will bake all the bread for all three restaurants. As for Les Chefs De France, there will be no changes. Boulangerie Patisserie will have new menu items added to include salads and sandwiches. As for the old pastry shop, it will become an ice cream parlor!
For more information about Epcot, visit the official website.