One project we are really looking forward to is Great Wolf Lodge California being just minutes from myself and reportedly going to be the flagship destination of all Great Wolf Lodges. First announced way back in 2010, Great Wolf Lodge California has had it's fair share of good and bad press over the years, first being located only 1 mile from Disneyland caused people to think it was trying to steal Disney's market and being located where a small trailer park used to sit also seemed to upset small groups of locals. Then it started to look like the plan would not see the light of day having no real news for over a year span. Until today.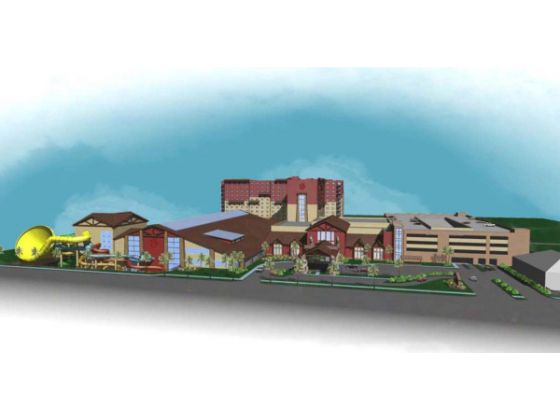 Today the OCRegister has shared that a brand new financial plan has been approved for the future Water Park/Hotel Resort.
The planned Great Wolf Resort inched closer to its groundbreaking after a payment schedule for the water park hotel was approved. A city oversight board on Friday approved the 600-room resort as an "enforceable obligation" as well as a recognized obligation payment schedule. The seven-member committee is comprised of city, county and school board representatives appointed after the state's redevelopment agencies were disbanded.

The matter will now go to state officials for final approval before development can begin.

The payment schedule indicates that a total of $47 million will be paid to the developer, McWhinney Enterprises. That number breaks down to $5 million to be paid concurrently with construction of the hotel parking structure and $42 million to be paid 30 days after the hotel opens for business or after the certificate of occupancy for the hotel is issued by the city – whichever is earlier.

The city of Garden Grove, acting as the successor agency to the redevelopment agency, will give the property to the developer for no extra cost.

The $5 million, as well as an expected $1.5 million in project improvement costs, like traffic mitigation measures, are expected to come from the Redevelopment Property Tax Trust Fund that is now doled out by the county auditor. The $42 million will come from bonds.

The city will receive $4.2 million a year for 20 years to pay debt obligations on the project.

The project is expected to provide $8 million of tax revenue to the city, as well as 6,000 to 7,000 construction jobs and an equal number of permanent jobs, said City Manager Matthew Fertal.

"It's quite a boost to the economy," he said.

However, some residents expressed concern that the project was a step backward from Garden Grove's original roots as a residential community

"Personally, I don't think we need any hotel," Verla Lambert, 76, a longtime resident said at an earlier meeting. "But the land is there. Let's make the best of it."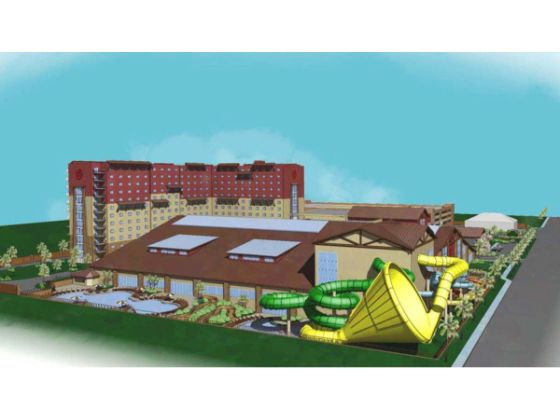 It would appear that there is little to stop this resort from being built which is great for the area. Being located 1 mile from Disneyland Resort and in the outskirts of the whole Anaheim Resort area, the area planned for Great Wolf Lodge California is not in the best shape. Not only would the project clean up these bad area, expanding upon the Resort theme and ultimately resulting with increased tourism and jobs for the area. With more tourism comes tourists and economic advancements for Orange County as a whole. Overall, Great Wolf Lodge will be huge for the Anaheim/Garden Grove Resort area and we cannot wait until the inevitable groundbreaking ceremony.
For more info on Great Wolf Lodge please visit their official website. http://www.greatwolf.com/
and Follow us on TWITTER.