With less than 30 days until opening night for Halloween Horror Nights, we will begin to see more and more details for the event coming out. Recently, Universal Orlando added Express options for single night tickets and for multi-night tickets, plus they also announced a 4th house: Penn & Teller New(kd) Las Vegas.
Today, Universal Orlando added RIP Tour information and pricing to their website.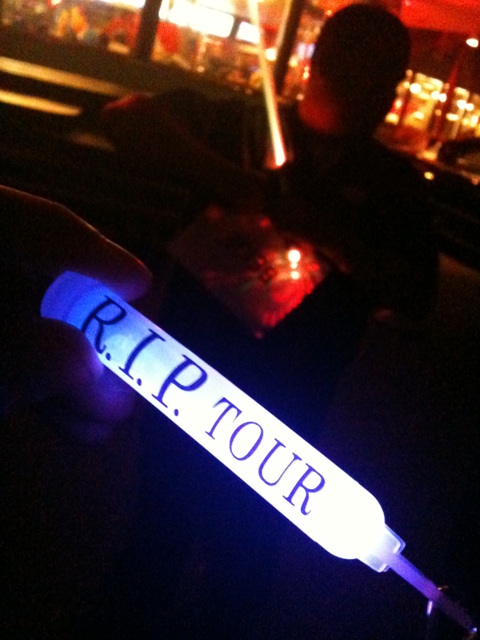 Photo credit: Ricky Brigante, Inside the Magic
The RIP Tour is a guided tour though Halloween Horror Nights, where your tour guide will take you right to the front of the line at each haunted house, and you will even sit in reserved seating during the ever so popular Bill and Ted show. The tour might seem costly, but it's worth the price.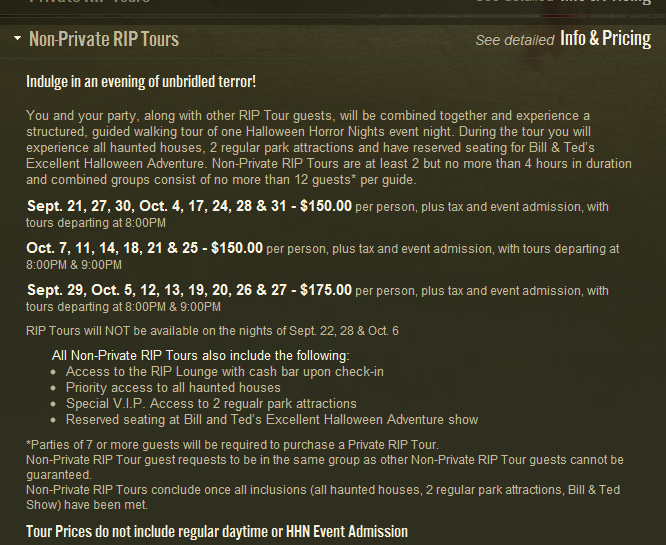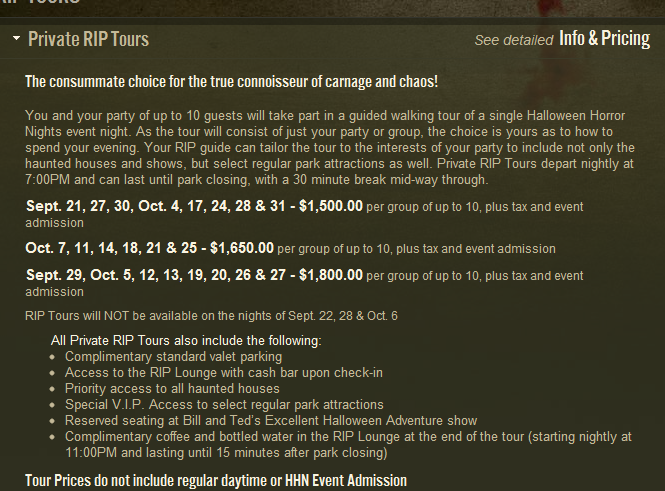 Universal also offers two behind the scenes tours. The first is the Arcane Insights Tour, which is pretty much an RIP Tour, except one of the creative minds for Universal's Halloween Horror Nights will be on your tour to tell you about the event and answer any questions you might have. Universal also offers a lights-on-tour of selected houses that gives you the chance to see what the houses look like without scareactors and when the lights are on, so you get a better view of the amount of detail Universal puts into the houses.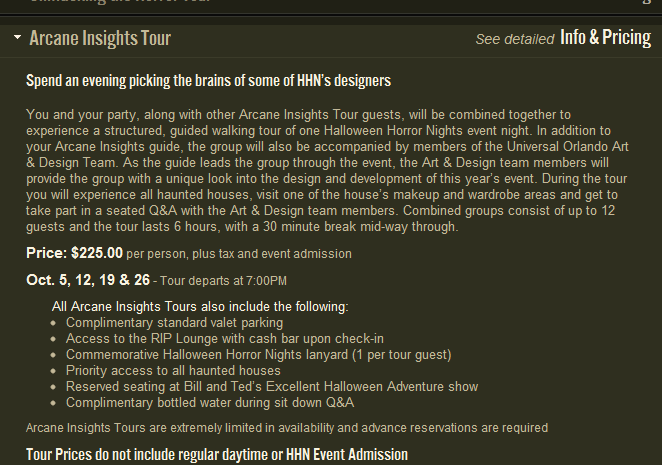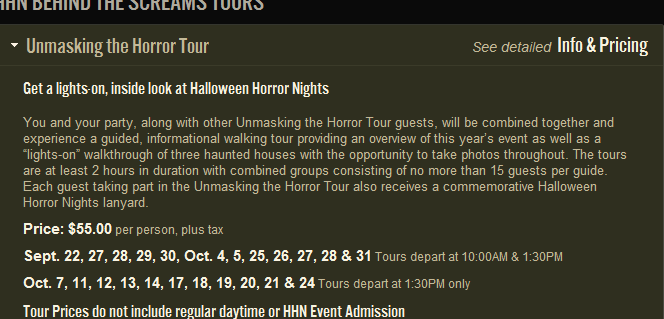 For more information about Halloween Horror Nights in Orlando, visit the official website.