Halloween Horror Nights is less than a month away, and thanks to Tropical Storms, heat, and all the other plagues of the apocalyptic year we are in, not a lot of street construction has happened. This has lead many to believe that there may not be any scare zones. Rejoice HHN lovers, you are in luck, construction has finally popped up. Meanwhile over at Islands of Adventure, what appears to be an all new photo system has popped up.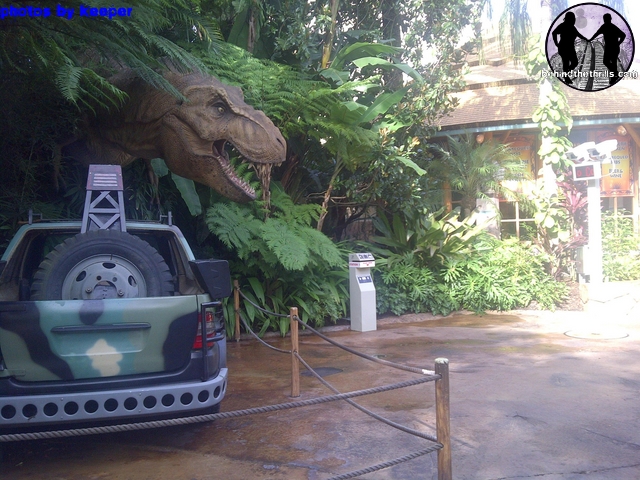 A single white stand has popped up in Islands of Adventure, in Jurassic Park right by old mama T-Rex. After scouring the park, our friend the mighty Keeper was able to find only this one. Upon further inspection, we get a look at what it could possibly be.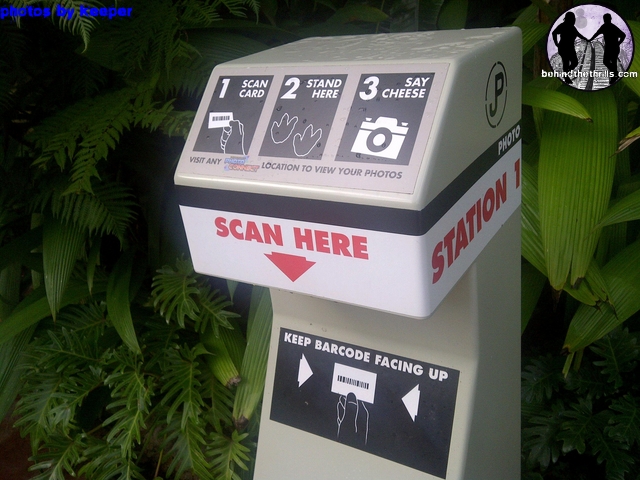 It appears to be an automated type of Photopass system. You get a card, scan your card, stand in said location and simply do your best pose. A camera takes your picture, and you can view it at any photo viewing area in the park! This sounds like an amazing idea, if it works fully. Now you can get a picture of the whole family without one family member taking the picture, or asking a stranger to take one for you.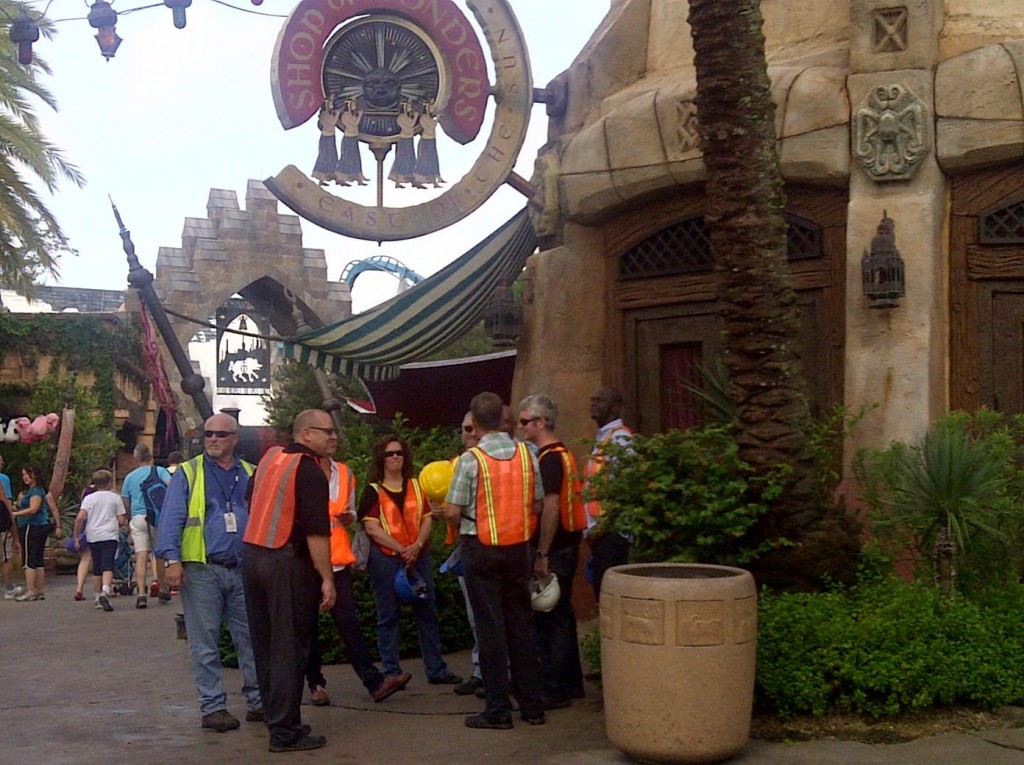 Elsewhere at Islands, a group of "Wizards" were meeting to discuss further magic to be done. I wonder which Wizarding School they attend? While just a group of inspecting or creative types, it shows that work is well underway on Potter Phase 2 and we should be seeing more destruction in Islands very soon. If you look on the right, the gentleman in the black shirt and grey hair appears to be Alan Gilmore, Art Director for the Harry Potter films (among others) and Wizarding World of Harry Potter. If there was any doubt of an expansion, Alan Gilmore in a hard hat just squashed it.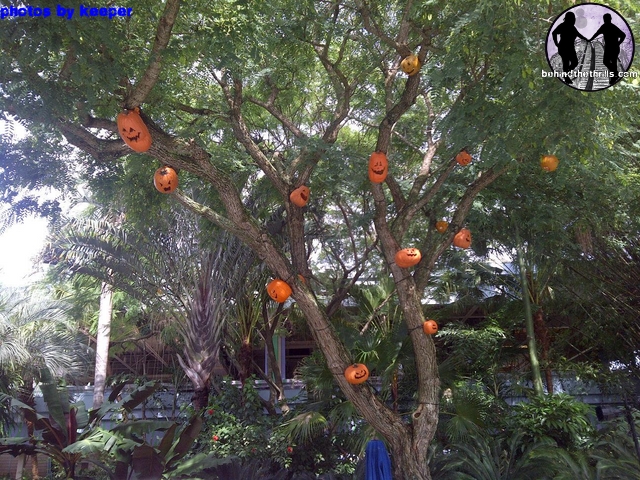 Meanwhile, over at Studios we finally get pumpkins! Pumpkins have been lighting up the darkness along the pathways at Halloween Horror Nights since 2008. While once again they are in the Kid Zone, they used to be in the overhanging oaks along the lagoon.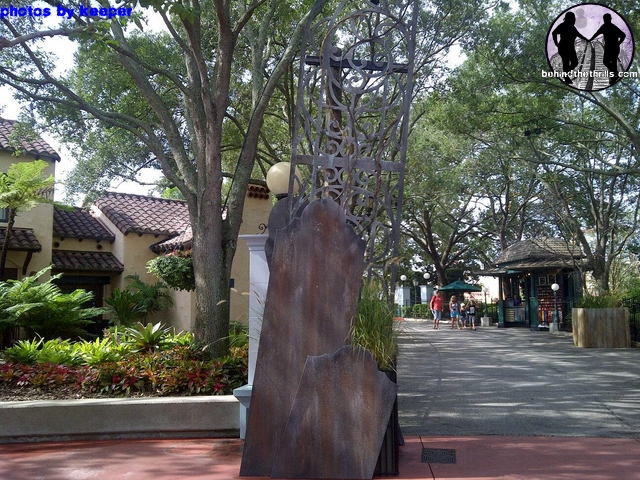 Props for what appears to be a cemetery scare zone are also being set up, just outside of the KidZone area, right before you get to the Animal Actors stadium.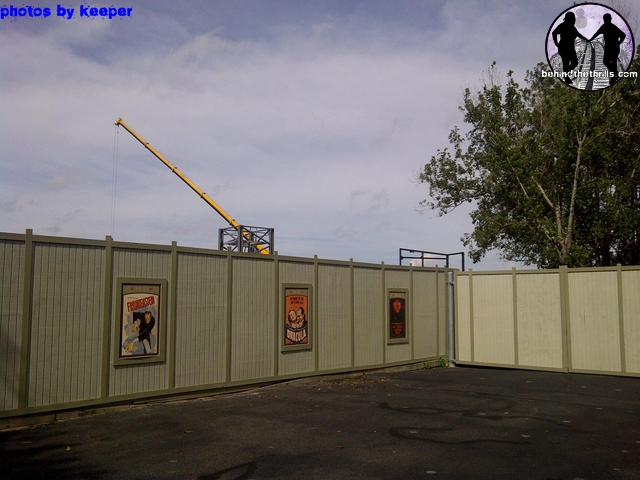 Elsewhere in the park, we see more steel being erected in the former Amity area. This is rumored to be the next phase of Harry Potter, more specifically a London/Diagon Alley area, but nothing official has been announced.
More from Keepers Adventures:

Over in the former SoundStage 44 area, more work and more cranes come in:

Elsewhere in the park, summer is winding down. The crowds are starting to get smaller, and Universal looks forward to Christmas and Mardi Gras in 2013. Let's look around the park at some random shots:

Halloween Horror Nights will unveil all of the details for this year's event at Midnight tonight! For more information about Universal Orlando, visit the official website!