Ah haunt season, where have you been all year? It's a great time of year when you start to smell the plywood and see the horror pop up all over theme parks across the country. While summer is still going strong, Busch Gardens Tampa has begun to roll out the construction for their annual edition of Howl O Scream.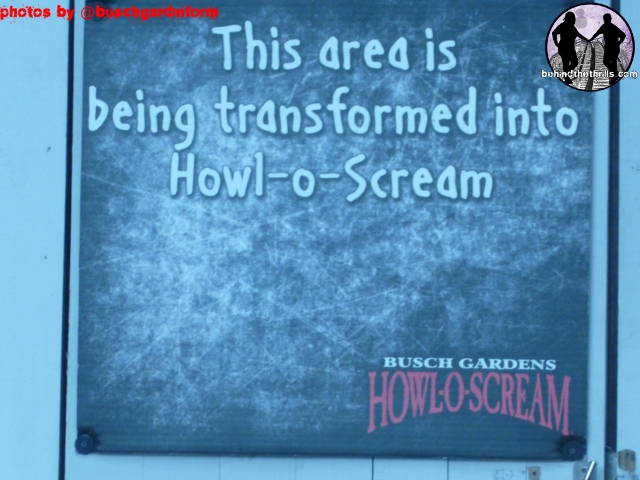 There will be two new houses at Howl O Scream this year, Blood Asylum and Circus of Superstition in 3D. We've been introduced to this year's icon (the main figure and cause of trouble) Trickster. It appears he will be a main character in Circus of Superstition.
The facade is shaping up, and it looks to be a giant circus tent. It is taking the place of Death Row Vengeance.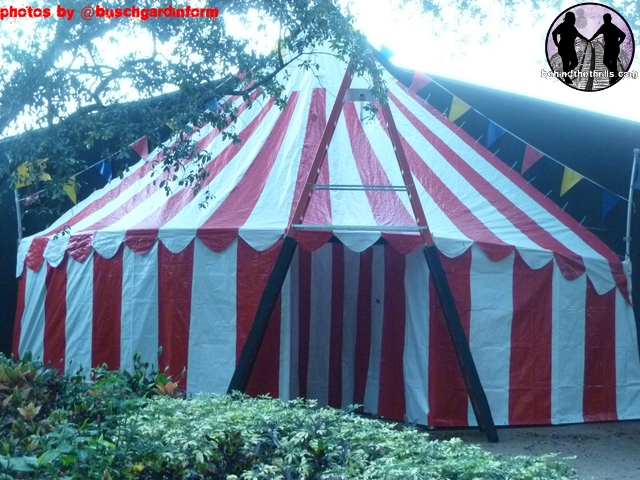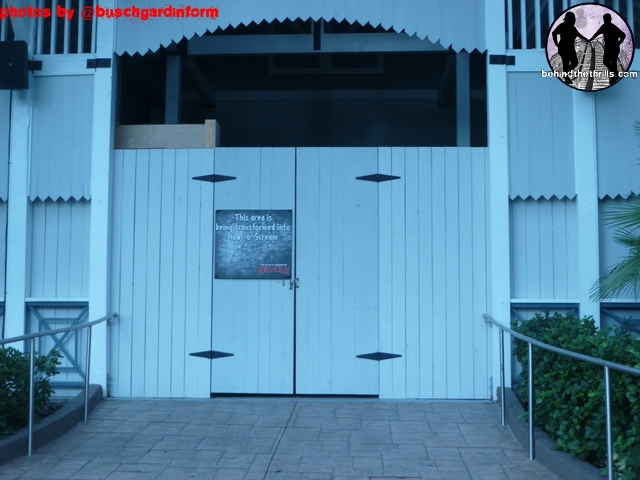 The other new house is going to be Blood Asylum and it's taking the place of Deconstruction, the house in which a crazy doctor takes his patients and turns them into freaks by doing experiments. Blood Asylum takes the inhabitants of the Asylum and lets a serial killer have his way with them, doing experiments. While the premise sounds similar, we have seen pictures inside the house (sorry we can't share those) and it's one of the bloodiest houses, if not the bloodiest house, that HOS has ever done. It looks like they've amped up the gore, and with a name like "Blood Asylum" they need to.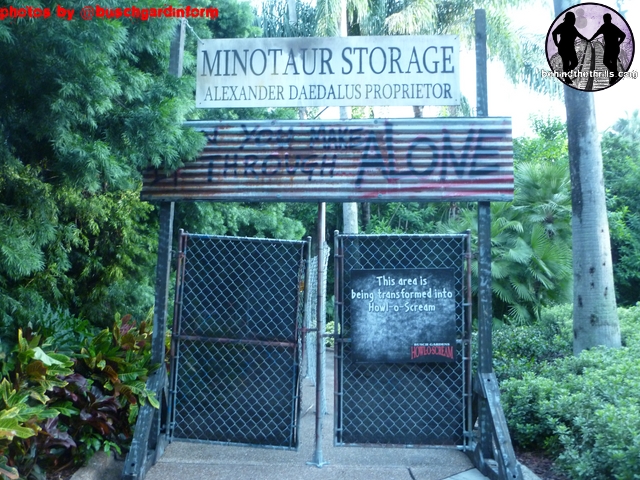 The upcharge house, Alone is back, again. It first made it's debut in 2010 and has had a few changes since.
More Howl O Scream construction, courtesy of BuschGardInform
Howl O Scream opens September 21st on select nights. For more information, including tickets, visit the official website.