It's been a big year for the newest theme park in Central Florida. From the grand opening in October, to it's first summer of operation, Legoland has lived up to it's promises to become one of Florida's most family friendly theme park. So how does Legoland, a family destination for those with kids ages 2-12 handle the frights, and screams of Halloween? By throwing a brick through tradition!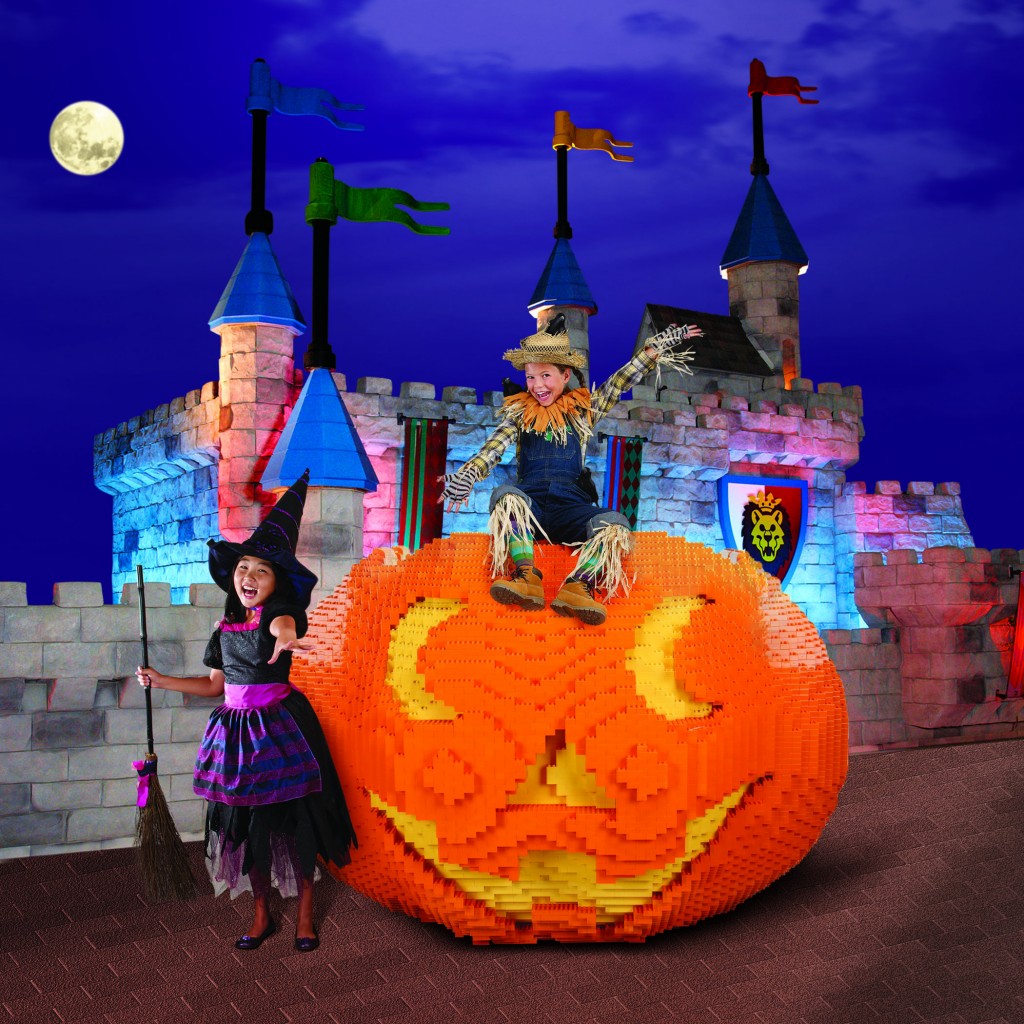 Brick or Treat will be coming to Legoland Florida Saturdays and Sundays in October. The event will give guests the chance to Trick or Treat….or Brick or Treat on the Brick or Treat Trail. Little ghosts and goblins will also be able to participate in a spooky scavenger hunt in Miniland USA, compete for prizes in a four level costume contest, and even take part in special spooky themed Lego build activities. The park will also feature the world's largest Lego Jack-O-Lantern.
All activities will be included with paid park admission, and will be very kid friendly. This event is one of only two events in Central Florida theme parks that is free with park admission. The other event is at SeaWorld Orlando. It is also one of only three kid friendly theme park events in Central Florida.
But the fun doesn't end at just Brick or Treat. In October, the park will celebrate it's first birthday party in true Lego fashion, with a huge birthday cake and celebration. The Christmas Bricktacular and Kids New Year's Eve will also be returning, and is included with park admission. You can purchase a regular day ticket, or a premium annual pass for non stop fun all this fall and winter.
For more information, including tickets, visit the official Legoland Florida website!