For 30 years the Makahiki Luaua at SeaWorld Orlando has been entertaining guests, and offering one of the most unique dinner shows in Orlando. But just as the sun passes onto the horizon, and dips gently into the sea, so must the Makahiki Luau. SeaWorld has unceremoniously announced that they will be closing the long running dinner show at the end of September.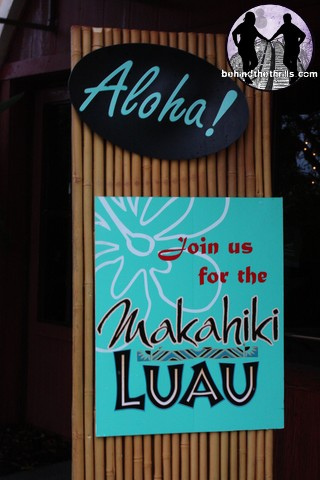 From the official SeaWorld Orlando Facebook page:
After more than 30 incredible years at SeaWorld Orlando, on September 30 we say "aloha" to our Makahiki Luau, one of Central Florida's most popular and longest-running dinner shows. Our fans will need to stay tuned to find out where our next adventure takes them
It seems that there will be a possible replacement to the Makahiki Luau, but that's not a guarantee. SeaWorld would not tell us anything about it at all, except to repeat the Facebook announcement.
If you haven't yet experienced the Makahiki Luau, it's not too late! Reservations are still available for most days, and admission to SeaWorld Orlando is not required. You get free parking one hour before the start of your dinner show. The luau features traditional Hawaiian hula dancing, music and of course fire handlers.
We were able to experience the Luau back in 2010, as part of our honeymoon, and it was something that is truly memorable. Participants get a free lei (flower necklace), a complimentary photo (or use to) and free tropical drink.
Here are some pictures from our experience:
The best part of the whole experience was that it was inside, out of the Florida weather. The day we went, the temperatures were right about freezing. There was also a really fun interaction portion where guests were pulled up on stage. Unlike many other options in theme parks,the Makahiki Luaua was a really great value.
On the other hand, the whole Hawaiian Luau doesn't really match the atmosphere of SeaWorld, not like "Dine with Shamu" does. Granted, it's two different experiences, but still a type of "Dinner show" for each one. Plus, there are other Polynesian shows in town. Disney does one at the Polynesian Resort called "the Spirit of Aloha" and Universal has one at their Royal Pacific Resort every Saturday night with "Wantilan Luau". Perhaps SeaWorld is designing an all new show? Their lips are currently sealed, but stay tuned here for more information when we hear it!
For more information on Makahiki, visit the official SeaWorld Orlando website!