Back in June, Busch Gardens Williamsburg announced they had adopted an orphaned Gray Wolf, Boise. Boise was found wandering along side the road in central Idaho and was turned over to Idaho Fish and Game by campers. Idaho Fish and Game selected Busch Gardens Williamsburg to become Boise's new home.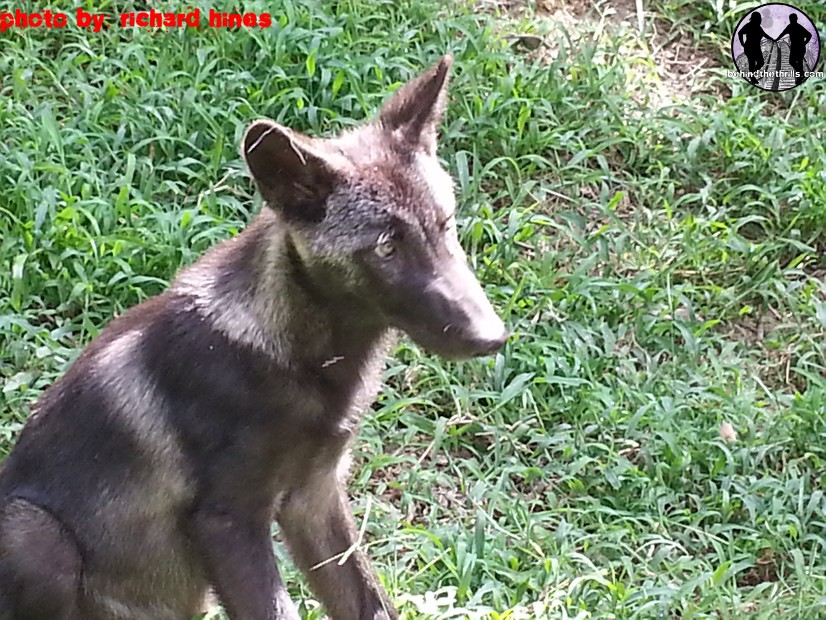 We got the chance earlier this week to meet Boise, his other pack mates, and his surrogate mother: Mia. Boise has grown so much since he was first brought to the park. During our visit, we got a unique chance to get up close and even touch the wolves. You don't get the chance to touch the wolves or walk around near them normally, but you can view them from above in the Jack Hanna's Trail, which is located between the France and Ireland section of the park.
httpvh://www.youtube.com/watch?v=Lz_pYwPfJjo&
We learned a lot of interesting facts plus how Busch Gardens trains their wolves, too.
Busch Gardens ignores behavior they don't want to see again, instead, they redirect the wolves and reinforce them for good behavior
Gray Wolves develop a natural fear of humans at 14 days old
Mia (the surrogate mother dog) shows confidence and sets the example for the Wolf pups
They introduce the pups to each other slowly and introduce new elements
[flickr-gallery mode="photoset" photoset="72157631071551168″]
For more information about Busch Gardens Williamsburg, visit the official website.