HOSInsider, the official Busch Gardens Tampa Howl O Scream twitter mascot, is a bit of a trickster, he (or she?) likes to lead people down the path only to leave them wanting more. Say what you will about the Insider, but he sure knows how to spice up a Monday. Today on the 13th of August, just before the 13th year of Howl O Scream we finally get a peak at the Icon, the official face of Howl O Scream this year.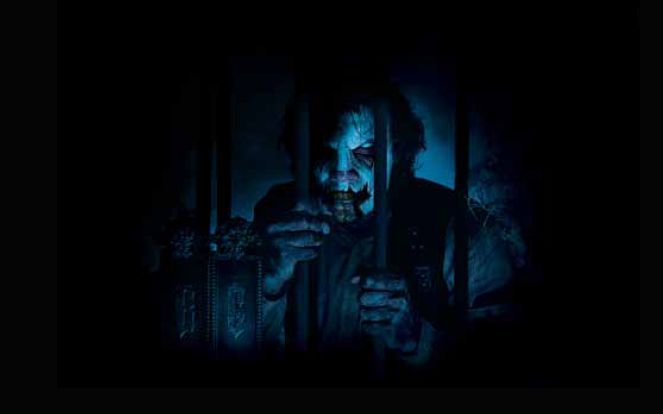 Meet..Trickster…
Not much is known about Trickster, except he apparently likes to hang on to bars, and doesn't look like someone you want to meet in the Dark Side of the Gardens. Maybe he's the caretaker, or an undertaker, maybe he just keeps the mischief in the gardens. Personally he looks like a long lost relative of this guy: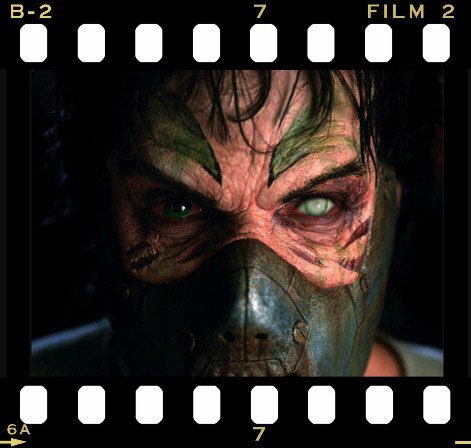 Compare and tell us, what do you think? Do they look like they could come from the same family tree?
Probably not, but who knows for sure?Perhaps he'll be have the key to letting out the past and then locking it up forever after this year? I'm sure we'll find out a lot more as the month clicks closer to Howl O Scream.
What do you think about Trickster? Let us know in the comments below!
For more information about Howl O Scream at Busch Gardens Tampa, visit the official website.