Despicable Me:Minion Mayhem may be the all new attraction at Universal Studios Florida in Orlando, but the Minions are invading other parts of Florida as well. The Minions have been spotted causing havoc in Tampa, last week, and this week they're all over Jacksonville. Some say the Minions are recruiting eager volunteers for the Minion transformation process, but if you've been following along, it doesn't really appear to be that way.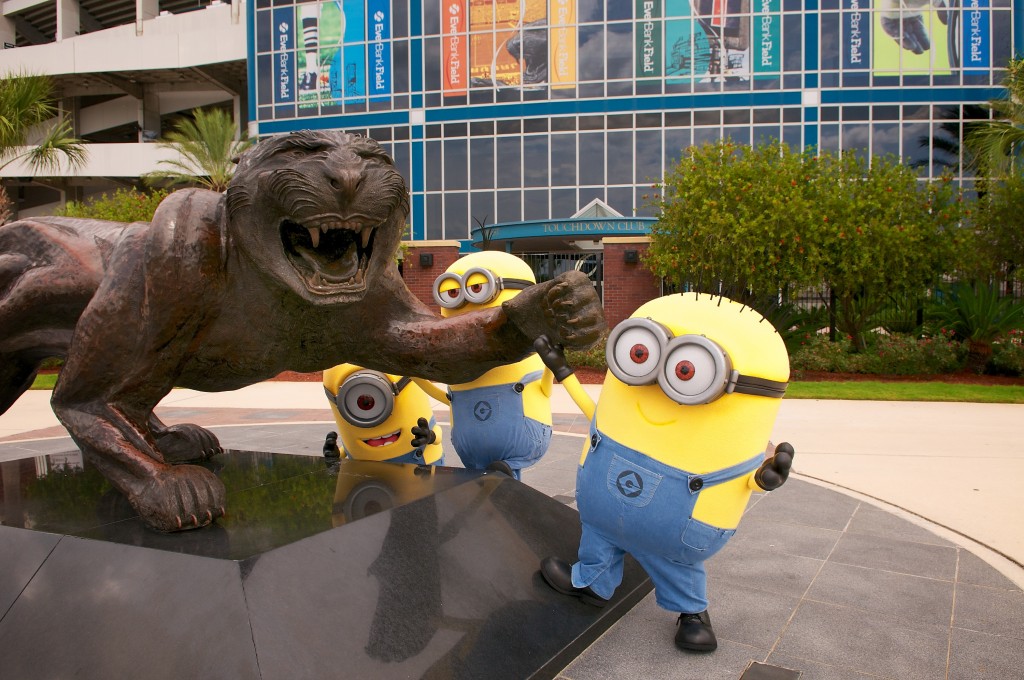 The Minions spent the day recruiting eager volunteers…who are we kidding, the Minions spent the day seeing all the Jacksonville sights, including the Friendship Fountain, Jacksonville Landing and EverBank Field.
No work was done, in fact Gru was so upset about the lack of volunteers recruited, that he sent Dr. Lothario with the fart gun to teach those guys a lesson….but it smelled like bananas, so the crew spent the day firing the fart gun in each other's mouths. It was quite disgusting, but tasty.
If you want to volunteer to become a Minion, you can visit Despicable Me: Minion Mayhem at Universal Studios Florida. There Gru and Dr. Lothario will equip you with special 3D glasses that will help Minionize your eyes, and you will undergo Minion training.
For more information about Minion Mayhem, including tickets to Universal Orlando, visit the official Universal Orlando website!