Aquatica has allowed pass holders to bring a friend for free to the park and they have brought this limited time offer back. If you are a 1 year, 2 year, or platinum pass holder, you can bring a friend to Aquatica to spend the day with.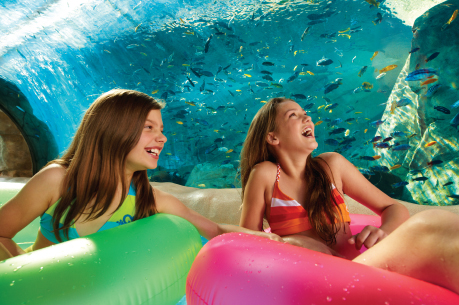 Before you head out to the park with your friend, you will have to register them for their free ticket. You do that by visiting http://aquticabyseaworld.com and then click "pass member login". Log in and register your friend and you should have a ticket you will have to print and bring to the park.
Of course, you can only bring one friend per pass, so choose wisely! This offer is valid now through the end of the year, so you have a little bit of time to take part in the offer.
For more information about Aquatica, visit the official website.