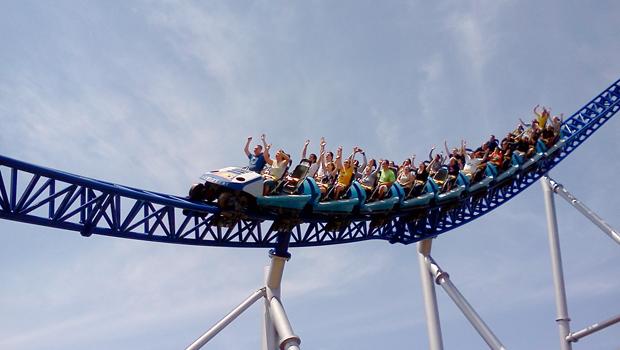 Cedar Point is teaming up with the Arthritis Foundation's Great Lakes Region to help make a difference in the lives of nearly 500,000 people who are living with chronic joint pain. Cedar Point is offering fans the chance to ride Millennium Force before the park opens for a worthy cause.
httpvh://www.youtube.com/watch?v=jbXPhOFRxTc
With a donation of $60, you will get ERT (exclusive ride time) on Millennium Force for a full hour before Platinum Pass Members and Resort guests are let it. It also includes admission, parking, and an appetizer. With a donation of $100, you will get ERT, admission, parking, an appetizer, and you will also be entered into a contest to win a fall prize package, which includes: a VIP tour for four, a gift bag, and two tickets to HalloWeekends.
The event, which will take place on August 11th, is limited to only 108 riders, so if you are interested, you will need to register quickly as seats to the event are expected to fill up very quickly. Click here to register.
For more information about Cedar Point, visit the official website.