One of the greatest things about SeaWorld Orlando is how amazingly close to the animals you can get. From the shows, to habitats you can catch some great glimpses of amazing animals that you normally can't see. The star attraction of the park is obviously Shamu, but the area under Shamu Stadium, the underwater viewing area has been closed off for over two years. Luckily for guests, the area is now once again open!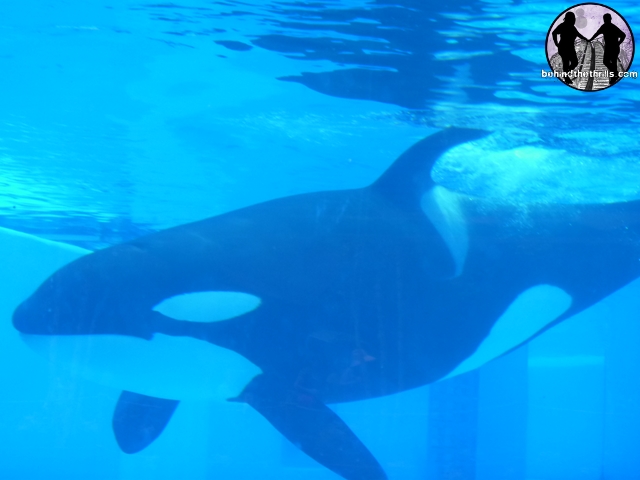 Ever since a tragic accident in which trainer Dawn Brancheau lost her life, the Dine with Shamu show and Underwater viewing area has been closed. Last month, after a two month hiatus, Dine with Shamu has reopened. Now the underwater viewing area has also reopened.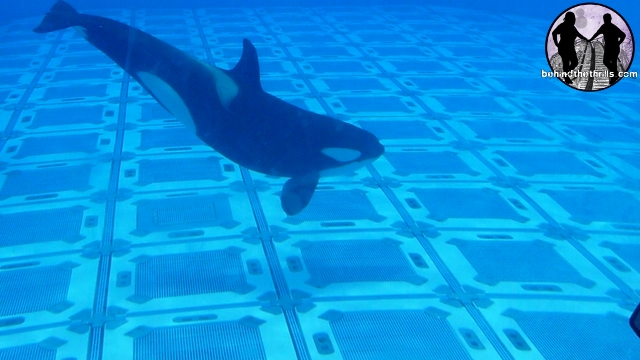 The reason for the closure was so that the park could install the quick rise floor on the bottom of the aquarium. Since that has been reopened, whales have been reintroduced into the tank, and guests can now once again get a closer look at the animals. The animals also like to try and get a closer look at not only the floor, but also the guests as well.
httpvh://www.youtube.com/watch?v=WAvsRV_L1yY
Elsewhere, the park continues to work on the all new Antarctica. From the parking lot of the Doubletree Resort (A SeaWorld Partner hotel) you can see some of the ice walls that will eventually be used in the attraction.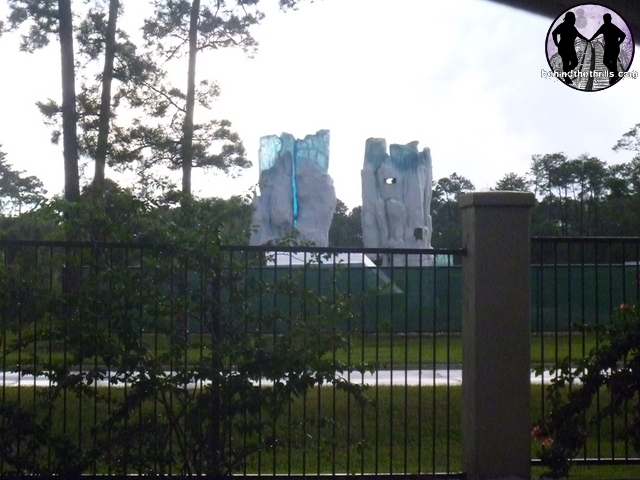 From the Sky Tower, you can get a birds eye view of the entire park, as well as the latest progress on Antarctica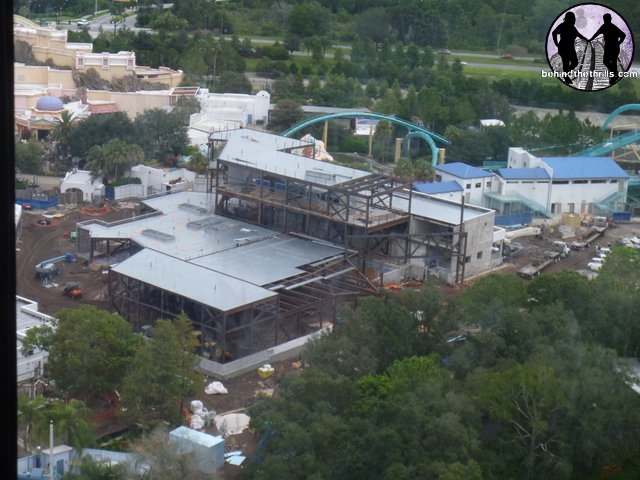 The main building looks as if it's going to be absolutely huge, taking up more than double the original space of the old Penguin Encounter. It also looks like it could be at least two stories tall.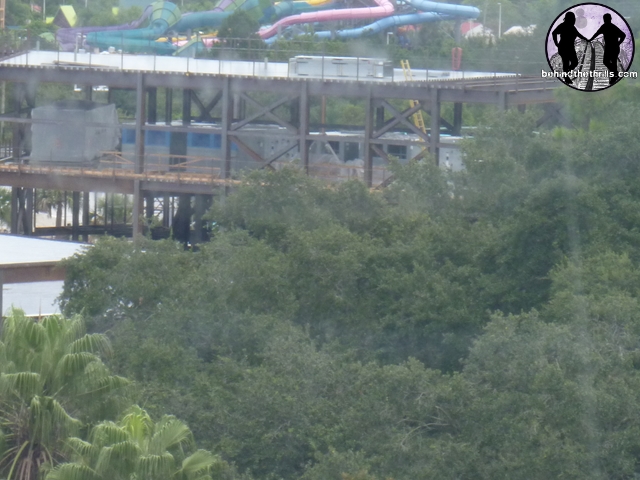 More shots from around, and over the park:
For more information about SeaWorld including tickets, and info about Antarctica, visit the official website!