Today Universal Studios Hollywood announced another brand new maze coming to this years event titled "The Texas Chainsaw Massacre: The Saw is the Law" based on the 1974 horror classic that redefined the horror movie community.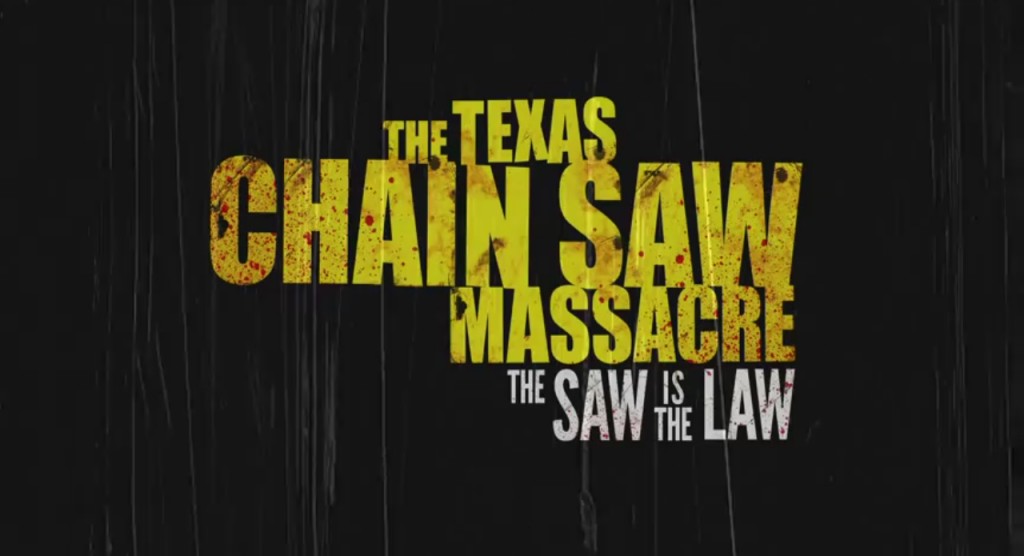 Universal first made the announcement through a video which shows some brief portions of the maze (our first official look inside any HHN Hollywood maze) as well as some iconic imagery that fans of the first movie would recognize. You can check out the trailer just below.
Here is the official press release from Universal itself:
The tragic and demented account of Leatherface™ and his deranged family of cannibals set the stage for this year's new maze, "The Texas Chainsaw Massacre: The Saw is The Law," based on filmmaker Tobe Hooper's notoriously unsettling 1974 horror film classic at "Halloween Horror Nights®" at Universal Studios Hollywood, Southern California's premier Halloween event.

This original American horror film tells the story of five young friends who unsuspectingly fall victim to the ghastly terrors and torment of a depraved and cannibalistic Texas clan. The film, hailed among the most influential horror movies in cinematic history, will now be meticulously recreated into a disturbingly gruesome "Halloween Horror Nights" maze.

"'Texas Chainsaw Massacre' is one of those films that helped define the horror film genre," said John Murdy, Creative Director at Universal Studios Hollywood. "The story of Leatherface™ and his demented family is as shocking today as when the film was first released. As designers of 'Halloween Horror Nights,' the film exemplifies what we need to create a truly terrifying experience. From the iconic characters to the disturbing sets, props and audio design, we're excited to bring Tobe Hooper's horrific vision to life for 'Halloween Horror Nights fans.'"

Those who dare to step into the inner workings of a slaughterhouse maze will be gripped with vivid telltale signs of imminent doom. Gruesome and blood-soaked scenes from the controversial classic will terrorize guests as they experience a labyrinth that will captivate all senses and render them defenseless when met with nightmarish images of mutilated bodies on bloody meat hooks; become paralyzed by putrid odors of decomposed corpses; navigate their way through human bones and animal pelts suspended from the ceiling; and run from the unmistakable roaring sound of a chainsaw revving to life when Leatherface™ lunges from the darkness in search of victims.
This isn't the first time Universal has had a Texas Chainsaw Massacre maze, during 2007 both Universal Studios Hollywood and Orlando shared a similar TX Chainsaw Massacre themed attraction based on the remake of that same year. This will of coarse be an all new experience unique to Hollywood's event.
Here is what the current lineup is at Halloween Horror Nights Hollywood – La Llorna, Alice Cooper, Silent Hill, The Walking Dead, The Walking Dead Terror Tram, Universal Monsters Remix, and now The Texas Chainsaw Massacre. This year Hollywood's event will be more stacked than ever and we cannot wait to bring you the latest news as if comes through.
Be sure to follow @HorrorNights on TWITTER, and us HERE for the last on Halloween Horror Nights Hollywood and Orlando.
Be sure to visit Universal Studios Hollywood's OFFICIAL WEBSITE.