This Friday, August 10th, Walt Disney World will open the third phase of the Art of Animation Resort, which will feature "The Lion King".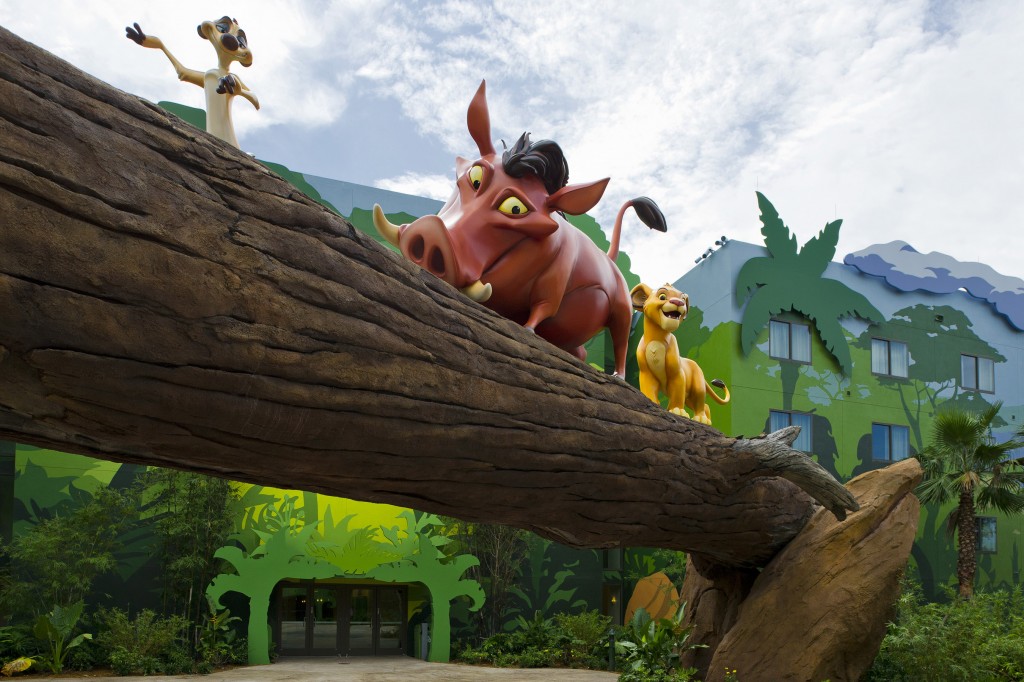 The new wing celebrates Simba's journey, with landscape and theming that will reflect the playful scenes from the award winning animated film, "The Lion King". At every turn, guests will encounter characters and scenic moments from the movie such as Pumba, Timon, and young Simba dancing across a log in "hakuna matata" fashion.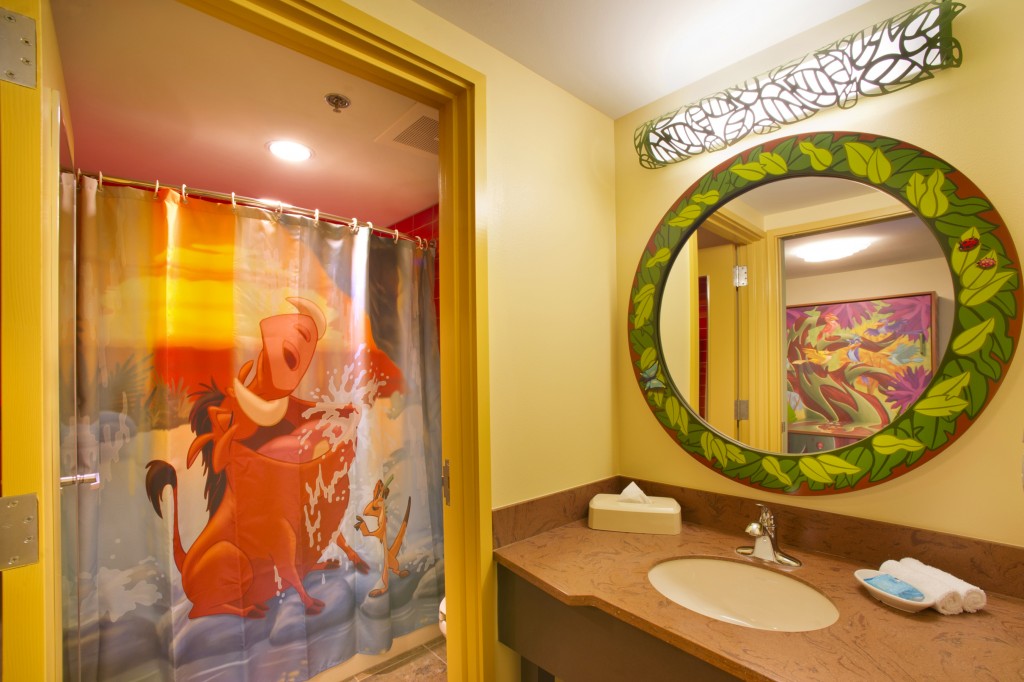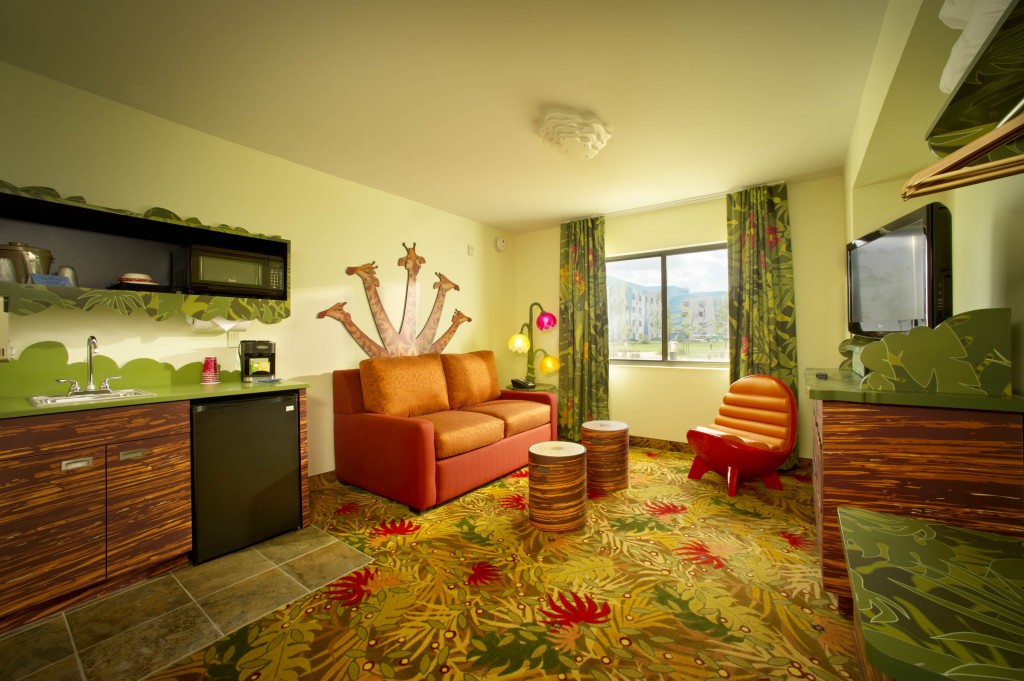 The Lion King suites feature Timon and Pumba on the shower curtains, Zazu on the headboard, and also feature a leaf-shaped chair, plus even more theming to immerse guests into The Lion King.
The Lion King is part three of a four phase opening. It joins the Cars and Finding Nemo wings, which have already opened earlier this year. The Lion King wing features 320 of the 1,120 family suites that Art of Animation has to offer. Rates for family suites start at $248 per night. The room feature two bathrooms, a kitchenette, and three separate sleeping areas that can sleep up to six guests.
[flickr-gallery mode="photoset" photoset="72157630959109960″]
On September 15th, Art of Animation will open the final phase of the resort, which is the standard guest rooms. The 864 standard guest rooms will be themed to The Little Mermaid. Standard rooms can sleep up to four guests and rates will start at $94.
For more information about Art of Animation Resort, visit the official Walt Disney website.