Universal Hollywood has waited to begin selling tickets to their annual Halloween event, Halloween Horror Nights. Unlike the event in Orlando, Hollywood caps how many tickets they sell each night so the park does not become over crowded. Tickets, and many other perks have gone on sale for the event, so if you want tickets for the event, now is your time to buy.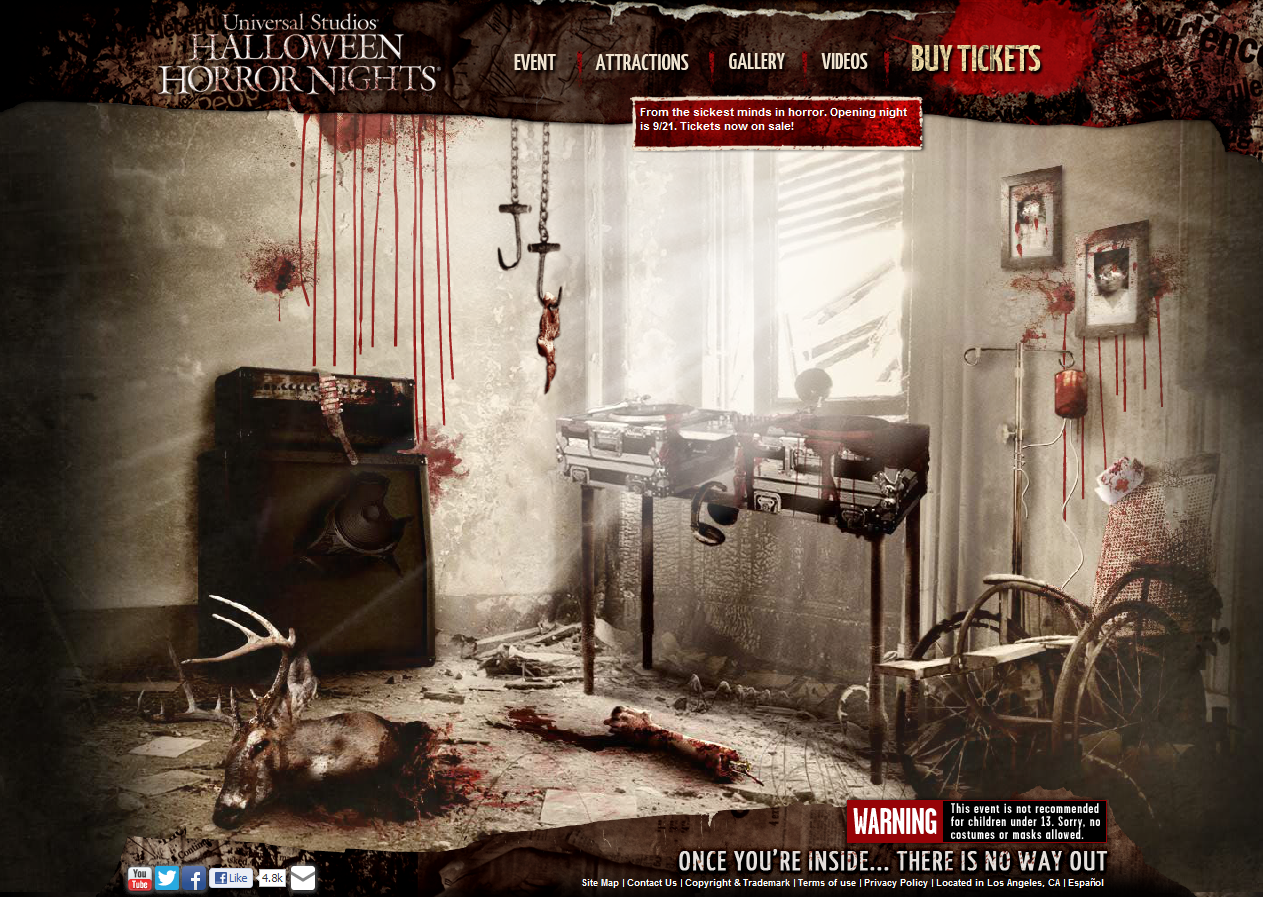 Universal also launched their full website for the event. On the main page (pictured above), you can move your mouse around the page and when you hover over certain props in the room (DJ box, speaker, dead deer, wheelchair, portraits, and the hanging hooks), it shows you one of the houses.
Tickets for the event are $66 no matter what night you go, but if you purchase your tickets online, you can save up to $25. October 31st is a prime example, where tickets are advertised for only $41 if you buy them online.
Front of the line passes and Day/Night combo tickets are also on sale. If you are interested in front of the line passes, they range from $79 to $109. The Day/Night combo allows you to visit Universal Studios during the day and check out everything the park has to offer, and then experience Halloween Horror Nights. Tickets range from $99 to $109.
Click here to purchase your tickets.
For more information about Halloween Horror Nights at Universal Hollywood, visit the official website.