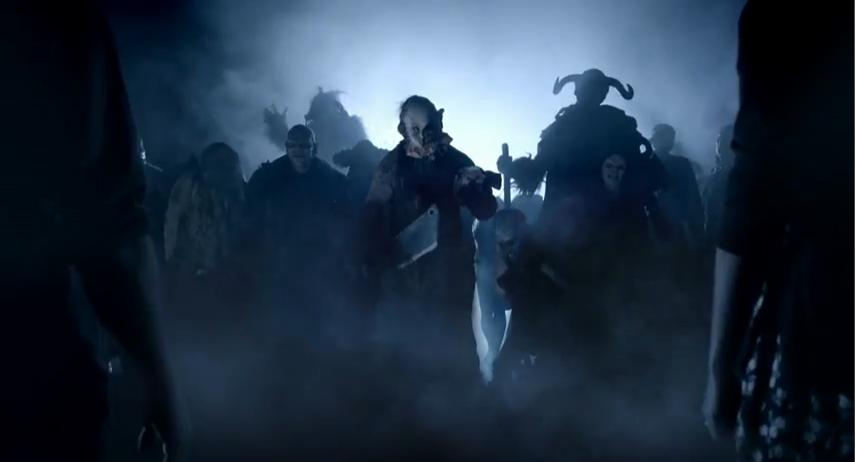 Universal Orlando released all the details regarding this year's event on Facebook at midnight on wednesday, with a website update earlier yesterday morning. This year's event features seven houses, two shows, and a redefined street experience. Universal released the official commercial for Halloween Horror Nights 22 today, which provides a good look at monsters chasing a group of kids at Universal. Could this group of monsters possibly be the Legion of Horrors?
httpvh://www.youtube.com/watch?v=GWuN4e47qiU
The redefined street experience is going to be some type of roaming hoard system called the "Legion of Horrors". Different types of monsters will roam the streets of Universal Studios scaring guests through out the night. Vampires, Beasts, Warriors, Prisoners, and Traditionals will roam the streets to find you.. and they will get you! The Inquitus were the first to rise from the grave and they have summoned other monsters to feast on the living.
What do you think of the redefined street experience and this year's commercial? Tell us in the comments below!
Universal Hollywood also released their commercial for Halloween Horror Nights. It seems that both parks are cross marketing the same commercial with some minor changes at the end. However, unlike Orlando, Hollywood's event features four scarezones: Silent Hill, Toyz, Witches, and Klownz.
httpvh://www.youtube.com/watch?v=5DlPmqyVyaQ
For more information about Halloween Horror Nights, visit the official website.