Construction? What construction? We see no construction here! That seems to be the overall feeling at Universal Orlando as they remain extremely tight lipped about the many construction walls popping up all over the resort. From rumored new projects, to renovations to existing shops and even construction for Halloween Horror Nights, there's a lot of excitement in the air as everyone tries to guess what will come next to the home of Wizards, superheroes and movie magic.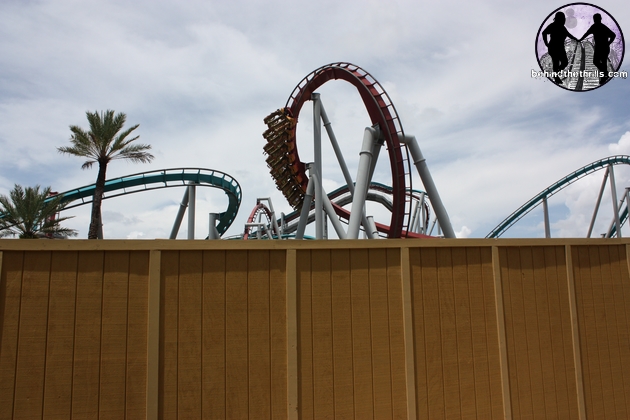 First we look at Islands of Adventure in the area around the existing Wizarding World of Harry Potter. Walls are up just around the Sindbad stunt show area. You can barely see Dragon Challenge poking out from over the walls.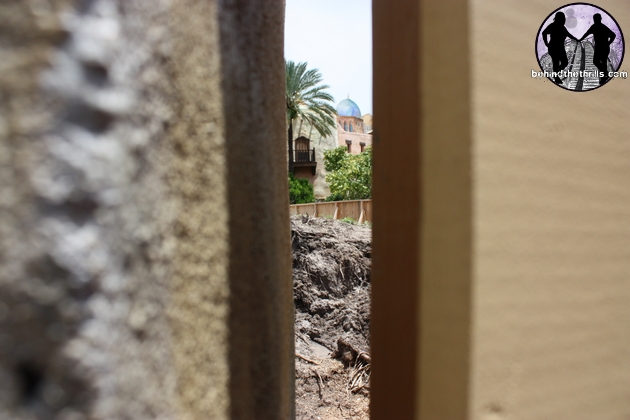 Mounds of dirt and markers can be seen behind the walls and towards the area underneath Dragon Challenge. This lines up with rumors that a Wizarding World of Harry Potter expansion will see the Hogwarts Express come right under the roller coaster.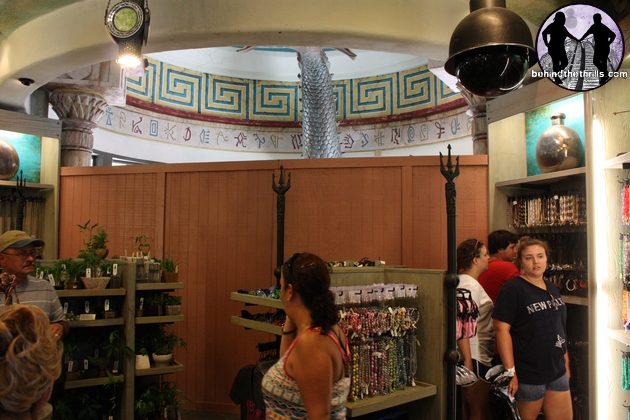 In the shop around Poseidon's Fury, walls are up on only half of the shop. No word on what is going on, but it doesn't seem to be hurting summer spending as the shop is always busy. The shop carries all kinds of necklaces, and odd gifts that one might find after exploring the lost city of Atlantis.
More from around Islands:

Moving on to Universal Studios signs of Halloween are starting to pop up slowly…literally!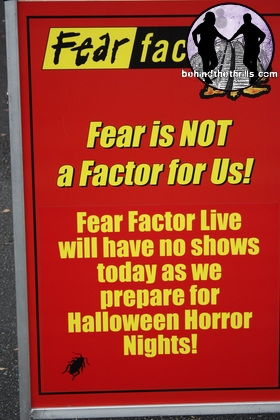 Fear Factor Live, the show that has been a staple for summertime crowds has closed early.The stage is being used for Bill And Ted's Excellent Halloween Adventure once again, and is being prepped for this year's show. While nothing extremely visible has started popping up just yet, we should start to see more props rolling out slowly as the event ticks ever closer.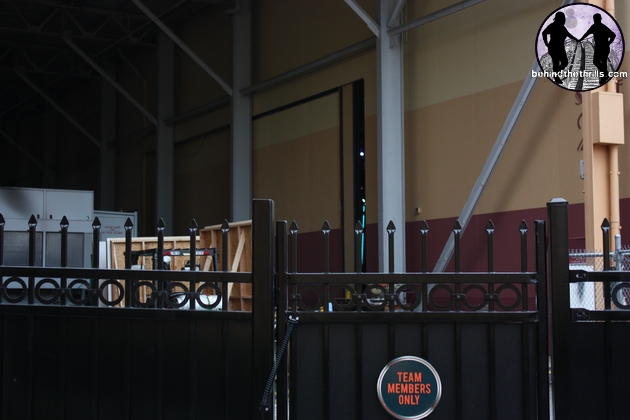 An area that is getting ready is the Soundstage directly behind the Music Plaza stage and to the left of the Rip Ride Rockit entrance (I believe 23, may be mistaken). We did manage to get a peek inside, though you can't see it too well, there is a good amount of what looks like blue light being rigged up. Lots of neon looking lights. You can also see panels going in the stage door.
More HHN Goodness:
Soundstage 44 continues to become whatever it is becoming. A huge crane is working almost all hours of the day, and is seen swinging several large pieces of rebar through the air.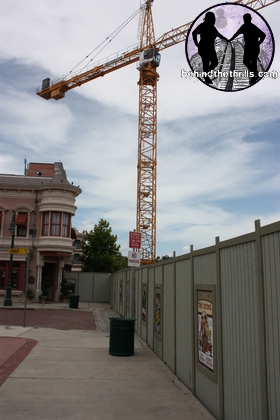 Nothing has been announced for the spot, but with the fast demolition, and the rate that construction is happening, many believe that this will be a new Transformers Ride like the ones in Singapore and Hollywood. The ride is rumored to be opening next summer, which explains the bat out hell speed with which the project is moving.
More Soundstage 44:
The other site that has many rumors flying around it is the former Amity area that housed the Jaws ride. It's rumored to be the expansion of the Wizarding World of Harry Potter, which will include a Diagon Alley area, London area and a Gringotts Mine coaster. As of right now it's dirt, and some major waterside work in the form of loads of new walls.
Throughout the rest of the park, more work is happening, and a few surprises.
Check out our video update of all the construction projects happening:
httpvh://www.youtube.com/watch?v=WiZDIYDDaN8
In the area by the lagoon, near Simpsons, there's a small construction site we brought you a few weeks back. Now a familiar site can be seen. Railroad tracks, not a large portion, just a small section, big enough to hold a Time Machine…maybe a Delorean as well?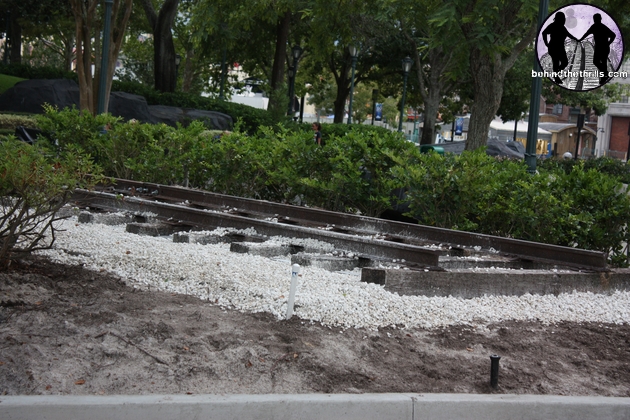 Over at Horror Make Up, Paranorman now has a permanent home for meet and greets with his zombie pals.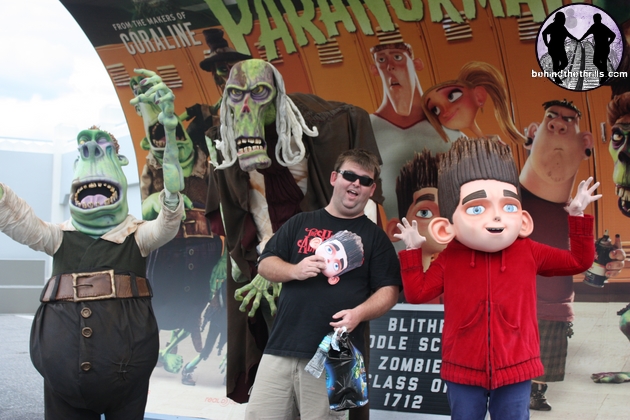 Over at Hard Rock Cafe, the once signature pink Cadillac has been long since removed. It's now been replaced with a giant guitar that looks as if it may have a light effect once the sign is complete. This kind of matches the rest of the Hard Rock Cafes and Casinos that have the large spinning guitar, though this will clearly not spin.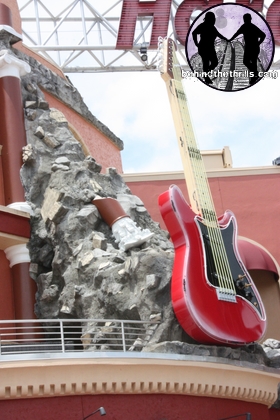 More random Universal pictures:
For more information about Universal Orlando, including tickets and Halloween Horror Nights information, visit the official Universal Orlando website!