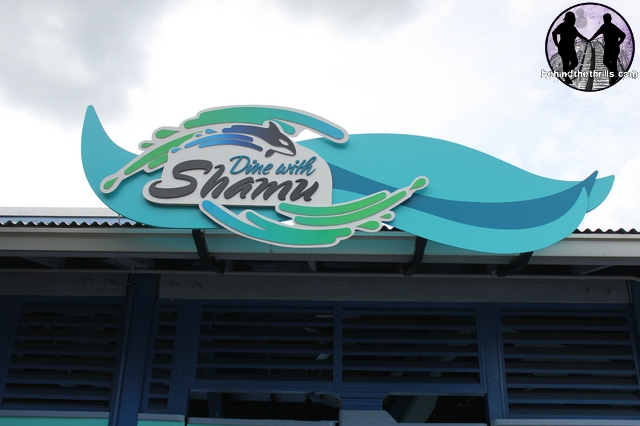 After a long hiatus, Dine with Shamu is now open and they are taking reservations online and in the park. SeaWorld is running a great deal on Dine with Shamu right now. Normally, adults are $29 and kids (ages 3-9) are $19, but if you book now through December 25th, kids are free with a paid adult's admission. A family of four could enjoy Dine with Shamu for roughly $60.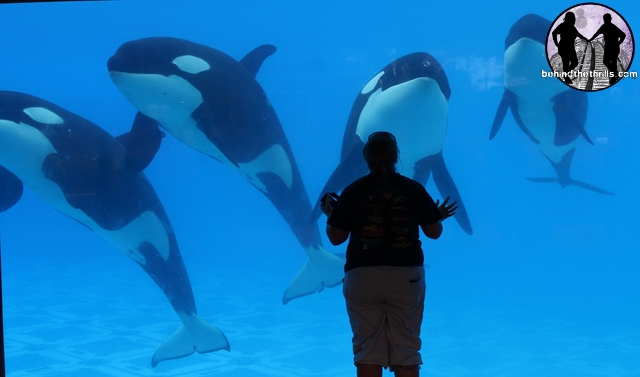 So what does Dine with Shamu offer?
First and foremost, Dine with Shamu offers food! The food is all natural, and it is buffet style. The menu offers a wide variety, including some seafood, and things that your kids would love!
We caught up with Hector Colon, Executive Chef at SeaWorld Orlando who tells us a little bit about the menu at Dine with Shamu.
httpvh://www.youtube.com/watch?v=rzBm9iyDbys
The menu changes with the season, but here is Dine with Shamu's menu as of September 2012:
Seasonal fresh fruits and vegetables
Certified Sustainable Seafood
All natural grain fed Beef Sirloin
Open flame grilled free range chicken
100% natural pork loin with no preservatives or additives
Seasonal accompaniments
Fresh breads baked daily by our skilled Sea World bakers
Signature desserts
Hot dogs
Sea shell pasta with vine ripe tomato marinara and meatballs
Mac and cheese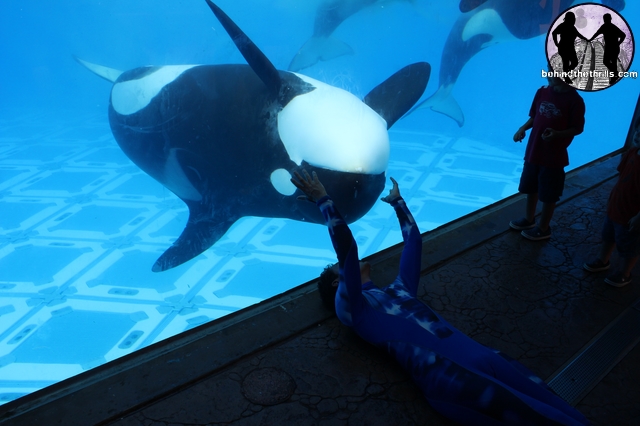 It also offers an educational look at the Killer Whales. While the trainers are interacting with the whales, a speaker will talk about the training process and other things that SeaWorld does with their killer whales.
httpvh://www.youtube.com/watch?v=-6oVnCWPN7U
Fun Facts:
SeaWorld weighs their Killer Whales once a week
SeaWorld brushes their Killer Whales' teeth
There is roughly 7 million gallons of water in the Killer whale tanks
They feed them things like Jello and Ice as a special treat
Each trainer has a different relationship with each whale
In the wild, female Killer Whales run the pod (they make all the decisions and are the boss)
For more information about SeaWorld Orlando, visit the official website.