The New Fantasyland is opening very soon, with several parts already being showcased to the public. One of the biggest parts, and the one that many people are most excited for is the all new dining experience, Be Our Guest. According to the Disney Parks Blog, the all new restaurant will "tell a story with food", all the way from the first course down to the wine you have with dessert. That's right, wine. Why wine with dessert may not be a big deal to some, for the Magic Kingdom it's a very big deal as it is one of the few parks in the country that doesn't serve alcohol. So, will it be a necessary part of the story?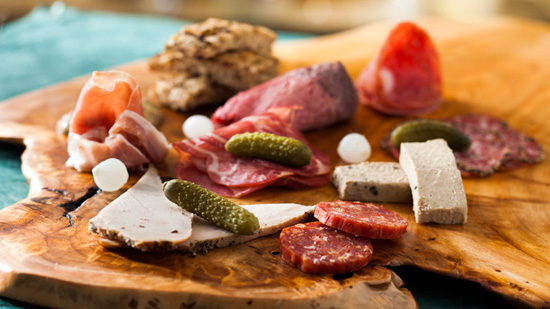 When it comes to alcohol, people tend to have a very puritanical view of Disney. Many believe that alcohol is better left at other places, and Disney should remain pure "for the children". So it's no surprise that the topic of alcohol at a theme park will spark serious debate. Earlier this year Kennywood announced they would be getting a license to serve beer. The debate made national news. Do you think that Alcohol should be served at Magic Kingdom? Is it going to dampen your vacation that much if a person is able to have a glass of wine or beer with dinner? Disney has done research on it, and the whole reason behind the move makes perfect sense when talking about a restaurant that is to immerse you completely in a world created by an amazing story.
"As part of the overall theming, we wanted to offer wine that enhances the guest experience and complements the French-inspired cuisine," says Stuart McGuire, Beverage Director, Walt Disney Parks and Resorts. "The wines focus primarily on France's famous wine-growing regions, including Champagne, Alsace, Loire, Rhone, Burgundy and Bordeaux.
"We'll also offer the leading French beer, Kronenbourg 1664," says McGuire. "And, staying in the general region, we'll also offer Belgian beers."
Wine and beer will only be served during dinner at Be Our Guest, and will only be available in the restaurant. This is a first for Magic Kingdom, being the only Disney park to be alcohol free. Will this effect the parent's decision to vacation? Probably not.
This isn't the only metamorphosis that the restaurant will undergo. It will transform from a counter service eatery for lunch, to a fine sit down restaurant for dinner. The Disney Park's Blog also revealed a bevy of new menu items like cured meats and sausages, Pan-Seared Salmon with Leek Fondue, and of course the many delectable desserts.
Wine is very much a part of traditional French Cuisine, and will help complete the story of a gourmet meal in France.
For reservations call 407 WDW-Dine or visit the official Disney Dining website!