The minutes are slowly ticking…very slowly ticking, until the opening night at Universal Orlando's Halloween Horror Nights 22. Though there will be no "defined scare zones" props are being rolled out. Earlier in the year, Universal's official Facebook page said that they uncovered something due to the massive construction, with the rate that construction is picking up, we wonder what else will be uncovered!
This year the opening statement seems to reflect the slogan for Halloween Horror Nights. Massive amounts of plywood, drapes, and props adorn the front entrance. Once you're in, there's no way out…that seems to be because they're afraid to let anything else in. If you are fan of The Walking Dead, you'll know that "walkers" are attracted to light, noise and movement. To counter that windows are boarded up and drapes are put over the windows. It seems the creative team is so scared of what they're unleashing this week, that they're putting drapes up to keep anymore from coming in.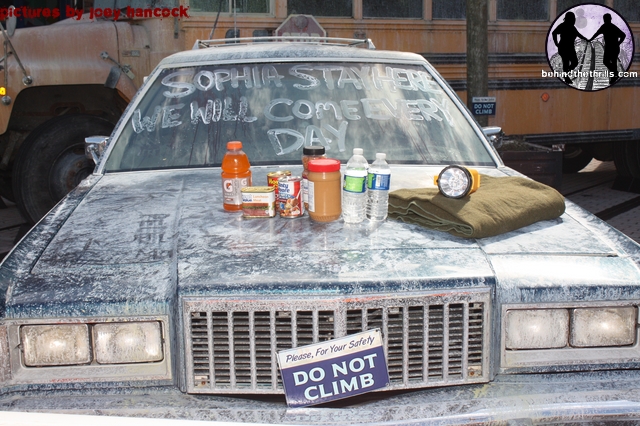 Elsewhere the scene outside of Disaster is a familiar one to Walking Dead fans. A girl is lost, could we possibly see what happens to her? That was something that wasn't in the show, perhaps we'll catch a glimpse in the house or in the area outside the house?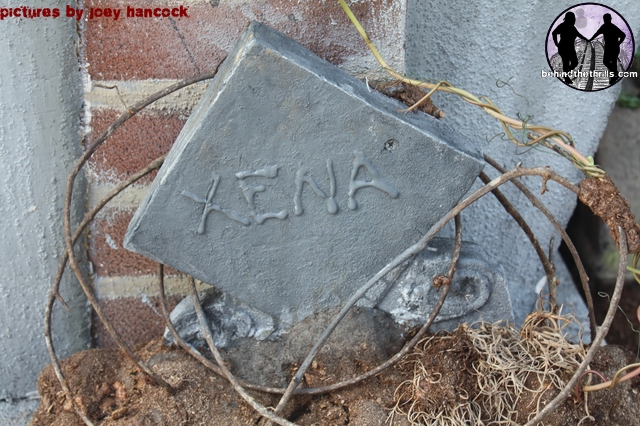 As a nod to the old school Universal fans, there are a few nods added to the scare areas. Nods to Soundstage 44, Jaws and even Kong can be seen if you look real close.
Speaking of construction, over in the former home of JAWS, several steel structures rise from the ground. What is starting to look like a building is taking shape. While nothing has been confirmed, it's believed that this area will be the London side of the Wizarding World of Harry Potter with Diagon Alley taking center stage. In addition, if plans "leaked" on other sites are to be believed, this could very well be the start of Gringotts.
More construction and HHN goodness:
Halloween Horror Nights 22 starts this Friday and runs until Halloween night on select nights. It is a separate ticket, meaning that it is not included in your daily admission. For more information, including tickets, visit the official Halloween Horror Nights website!