With the approach of Fall, the temperatures in Florida are starting to get a little cooler…slightly. While the temperatures won't dip down completely until later in the year, the crowd levels are dipping down significantly as tourist season is calming down. This makes it the perfect time of year to visit parks like Discovery Cove, which are also offering great deals.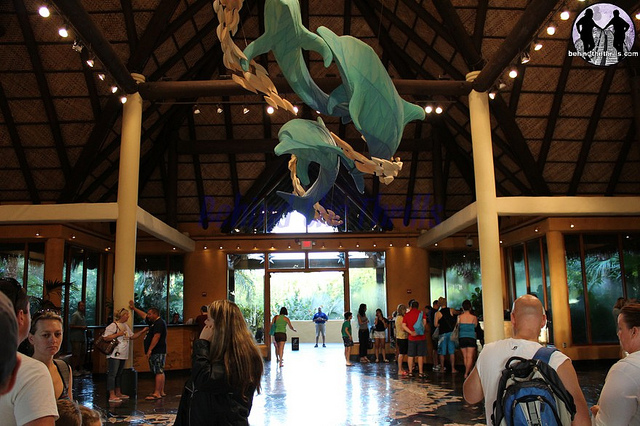 Over the weekend we did just that. Right now Discovery Cove has a great deal going for Florida residents. Starting at just $99 dollars per person, you can visit the all inclusive park. The deal gets even better for Platinum Passholders as their price dips down to just $69 dollars a person. While the deals are great, the days are even better.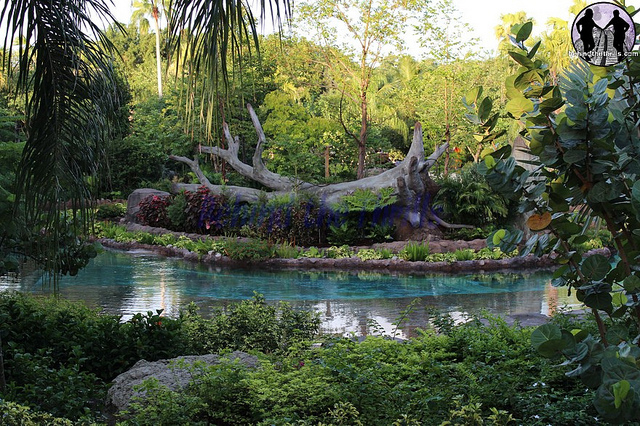 We took advantage of the cooler September temperatures and took the family for a relaxing day. School is in full swing, and work never ceases, so it made for the perfect getaway. One of the best features of the park is the free flight aviary. The park opens at 8:30 and it's best to make a beeline straight for the aviary.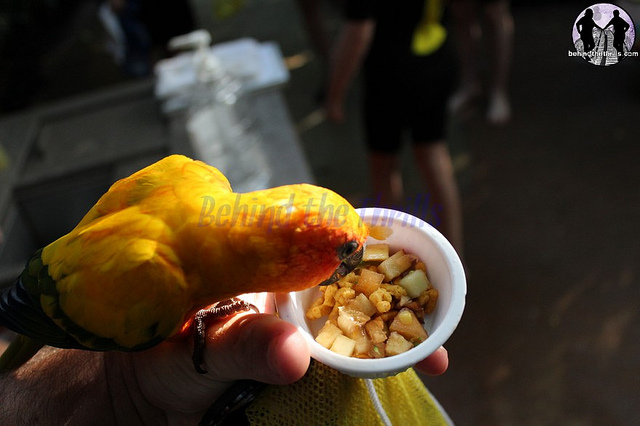 As you walk in, hungry birds will swoop down to your food bowl. Some birds will even make themselves at home on your arm, shoulders or head. They are completely harmless and tend to just land long enough to get a nibble and go.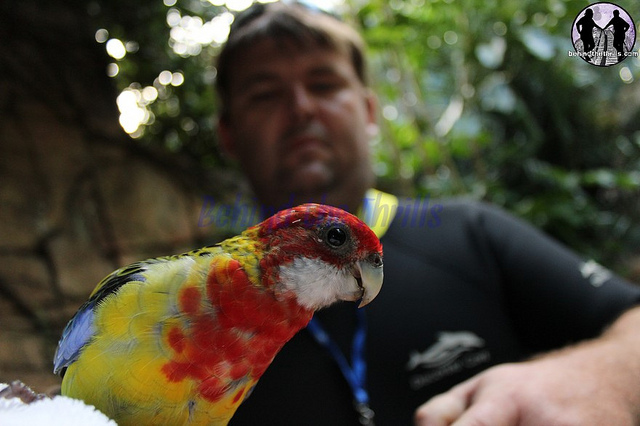 Birds of all sizes and colors call Discovery Cove home, and it's always fascinating to get covered with birds and watch as they fly back and forth. Our favorite moment was when the Kookaburra's were getting fed. They don't eat much fruit and nuts like the others do, instead they eat mice. They take the mice by the tail and whack them against the trees. It helps in their digestive process.
We've been to Discovery Cove a few times this year, and one thing that we are quite amazed at, is that it's never the same twice. Last time we enjoyed the park, we saw a large portion of the fish staying away from the swimmers and instead going deeper to where SeaVenture is held. SeaVenture is an upcharge activity that allows guests to walk along the bottom of the reef.
httpvh://www.youtube.com/watch?v=IHvEwFGpnF4
Maybe it's the cooler temperatures, maybe it's the lack of larger crowds, but the fish have now migrated all over the reef. You may even get a chance to see the Spotted Eagle Rays up close, something that used to be designated just for SeaVenture.
The park also recently opened Freshwater Oasis, an all new area in which you can swim with otters and watch playful marmosets. A quick tip, the morning is when the marmosets are most active. The otters tend to get playful, then power nap. If you don't see them, check back later. Also you'll want to explore every nook and cranny, you never know exactly what you'll see.
Check out even more pictures from our Discovery Cove adventures:
Discovery Cove is an all inclusive resort, that means you pay one price and pay nothing else! Your food, drinks, snorkel and masks, and even sunscreen is included. You also get your first picture as you walk into the park.
For more information, visit the official Discovery Cove website!