Have you every wondered what it would be like to step through a door in our world, and end up in an enchanted world where wardrobes talk, candlesticks could sing and your boyfriend was a beast. Okay, so maybe some of you girls have boyfriends that are beasts, but we're talking literal…not the figurative kind. With the all new Enchanted Tales with Belle at the Magic Kingdom, that's the goal of the new attraction. But does it actually do that? We catch a soft opening and find out.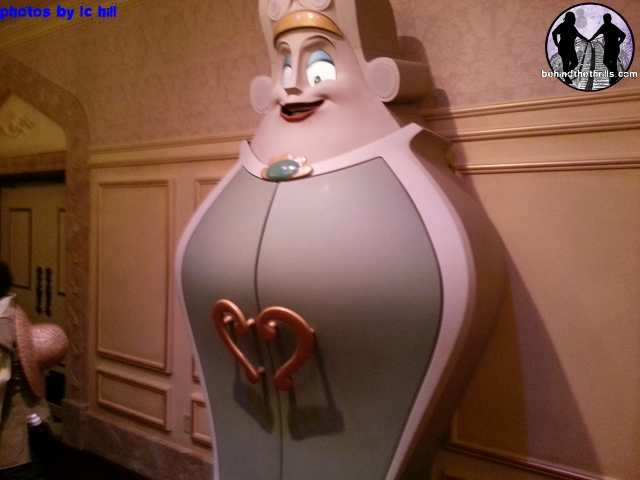 The New Fantasyland is slowly making it's debut in the Magic Kingdom. A few months ago Storybook Circus opened the majority of it's attractions, and now we get a glimpse of what it's like to be in the world of Beauty and the Beast as Enchanted Tales with Belle has started soft openings. The premise started simple, kids gather around Belle to hear a story and get their picture taken. Somewhere along the line (whether it was the huge success of Harry Potter or the complete uproar from fans) things were changed. The sweet simple little meet and greet turned into one of the most complicated displays of animatronic technology. On top of that, it takes what could be dismissed as a stupid little kids attraction and turns into something that is completely and totally immersive. You literally walk from this world to the next. You start off at Maurcie's Cottage and get whisked away to the magical land where the Beast lives.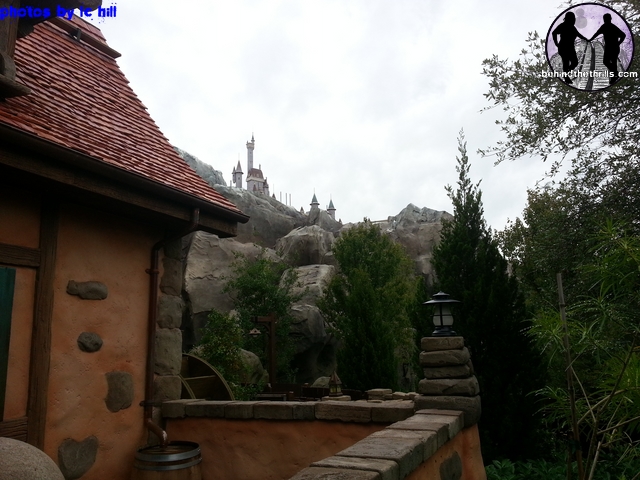 You walk up and quite literally you see the castle in a land far far away. We might add that this was not a planned trip, so the pictures and video were taken with our cell phone…so it's not the best quality.
httpvh://www.youtube.com/watch?v=I0U-P3aMdZQ
The animatronics are stellar, with such articulated movement and the voice of the original cast (or as much of it as there can be). And you literally step through a portal into another world. The door transformation is something that you really must see to believe….and even then you won't believe it.
More photos:
Say what you will about the story, and the acting along..that's really not important here! What is the destination. If the rest of The New Fantasyland is this amazing, then audiences are in for a treat!
For more information about The New Fantasyland at Walt Disney World visit the official website!