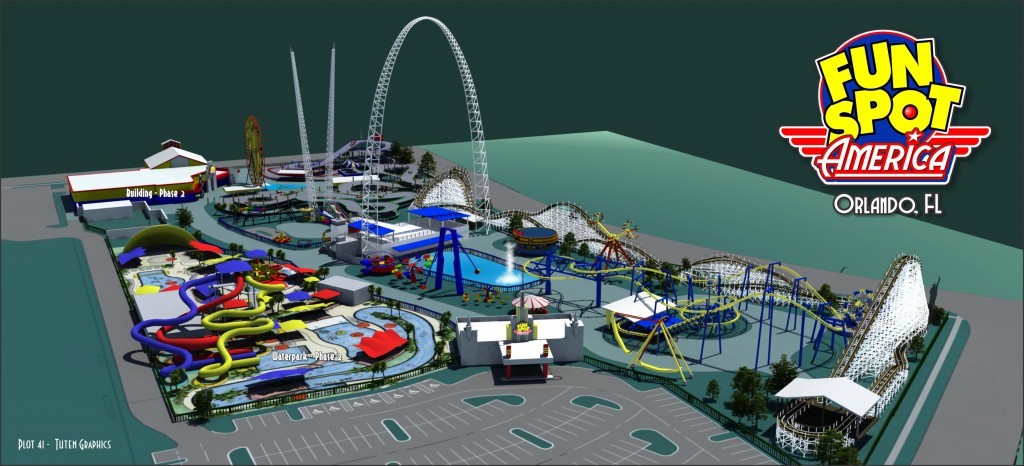 Fun Spot is making a huge investment into their Orlando park this year with not one new attraction, but two! The park announced earlier this year they would be adding two roller coasters to their line up: White Lightning and an unnamed inverted family roller coaster.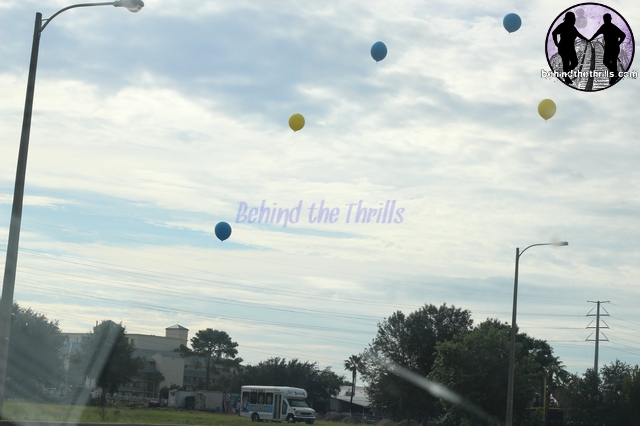 White Lightning will be a wooden coaster, built by GCI. It will stand about 40 feet tall and take rides around Fun Spot. For a small park, this coaster has a fairly large footprint. White Lightning is expected to open in March 2013, but no official opening  date has been announced.
httpvh://www.youtube.com/watch?v=4E4sOORNHc4
We stopped by Fun Spot this weekend and grabbed a few construction shots. Not much is going on yet, but height balloons have been placed and they have started clearing land for the ride, which means they will be going vertical on the coaster next. You can check out the pictures below.
Fun Spot will also be adding another roller coaster that will be ready in March 2013. It has yet to be named, but it will be perfect for families. You can watch the video below to get a general idea of what the coaster will be like, as a similar one is already open in another part of the world.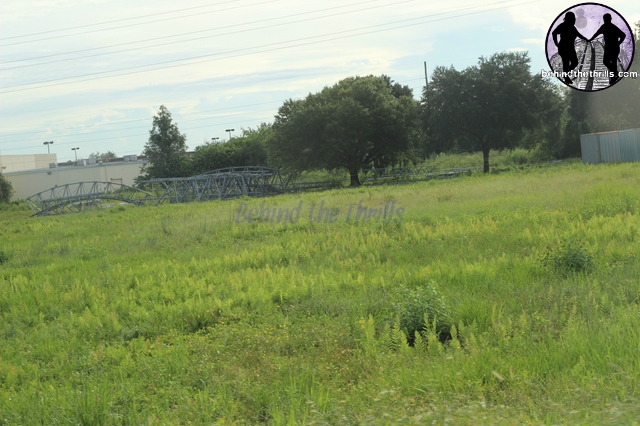 There is also some track on site. I'm guessing this is for their suspended coaster because White Lightning will be a wooden coaster..
httpvh://www.youtube.com/watch?v=ZoKR10f4Lu4
They will also be adding the world's biggest Sky Coaster in 2013. 2013 looks to be a promising year for Fun Spot!
For more information about Fun Spot, visit the official website.