Today, Disneyland in California announced an all new experience coming to Frontierland called the Halloween Carnival.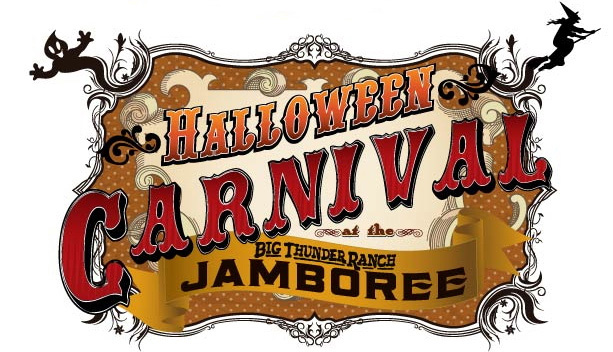 The event will be held during Halloween Time at Disneyland from Sept. 14 – Oct. 31. The event will be held at the Big Thunder Ranch Jamboree area. The main attraction will be the Magic Cauldron Sideshow, which will take place in a themed tent and offer families oppertunites to attempt magic spells conjuring up various Disney villains, and making them appear in person. The event sounds like a step in the right direction for Disneyland, here is the full press release.
There's something new this Halloween Time at Disneyland park, and it's happening over at the Big Thunder Ranch Jamboree in Frontierland. That's where you'll find a magical Halloween Carnival filled with fun for the whole family, with favorite Disney characters in Halloween costumes, special Halloween entertainment, amazing pumpkin carvers, activities, holiday merchandise, yummy treats and even the Disney Villains!

You can make your own Halloween mask at the craft station, and then join Mickey Mouse and his pals in a "Mask-Parade." Try your hand at carnival games, like tossing rings on a witch's hat or spinning the Crystal Ball Fortune Wheel to seek your own happy Halloween fortune. Everyone's favorite Frontierland musical group joins the fun, too, as Billy Hill and the "Haunted" Hillbillies take the stage six times a day for a round of appropriately spooky tunes, all done in their inimitable bluegrass style.

The highlight of the Halloween Carnival is sure to be the Magic Cauldron Sideshow. Dare to venture into this tented area, and you may be asked to help cast a magic spell, conjuring a Disney Villain from his or her realm to meet your group before returning to worlds beyond. Disney Villains fans will want to visit more than once, since you never know which Disney Villain might be summoned each time. Sounds like a real "scream!"

The Halloween Carnival at Big Thunder Ranch Jamboree opens September 14 and continues most days through October 31. Please check the park Times Guide for daily operating schedules.
Halloween Time has never been stronger with a huge line-up of events and attractions for all ages to enjoy including Space Mountain: Ghost Galaxy, Haunted Mansion Holiday, Dia De Los Muertos, a special Frankenweenie Exhibit, Mickey's Halloween Party and much much more. For more information please visit www.Disneyland.com/HalloweenTime
Also, don't forget to follow us on Twitter @BehindThrills