Universal Orlando's Halloween Horror Nights officially kicked off last Friday, and will raise hell on select nights until the end of October. However, Universal is truly seeking to assure you that Once you're inside…there's no way out. They're doing this with a mobile app, a Facebook applications, and even throwing some eye candy at you.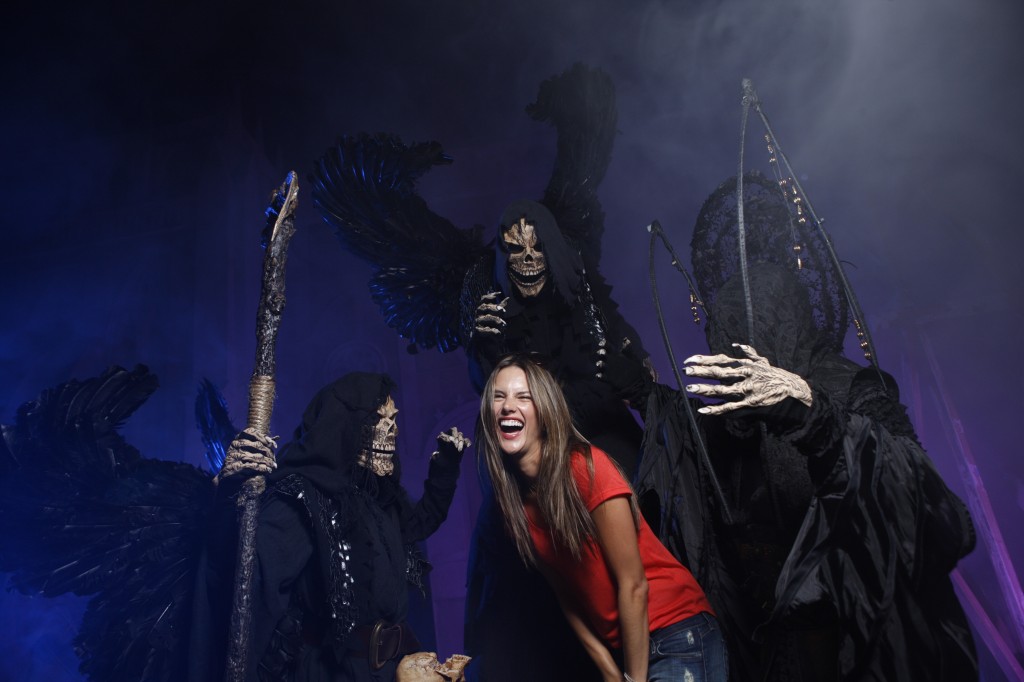 Of course we're going to start off with the eye candy! Victoria's Secret Angel Alessandra Ambrosio visited the park and was given a sneak peak at the Halloween Horror Nights house "Gothic".  She was then given a fashion show by the Iniquitus, the "dark angels" of HHN who are the bringers of death.
Universal has also officially released the official mobile app for your smartphone. The app will give you all the information you need to plan a great night at Halloween Horror Nights.
Some of the features include:
o        Plan which haunted houses they'll dare to enter with the app's interactive event map
o        Pinpoint their exact location and the attractions closest to them using GPS navigation
o        Learn more about each horrifying experience at the event
o        Connect with Universal Orlando's official Halloween Horror Nights Facebook page and get exclusive content for fans
The app is available for iPhone  and also for Android.
Finally the all new Facebook "Share a Scare" allows you to scare your friends using selected clips and one of your own videos. It's twisted, sick and a hell of a lot of fun to pop on some poor unsuspecting soul. You simply load one of your videos, or choose a generic random video of theirs, and insert a pop up scare. It's that easy. Check it out here.
Halloween Horror Nights runs select nights in September and October, and plods on until Halloween!
For more information, visit the official website!