Yellow text scrawled upwards across the black background with epic soaring music. Council members want to talk about a huge expansion to Legoland Florida which is less than a year old. No details could be given due to a certain menacing figure in a robe. But we were promised all would be revealed Thursday September 6th at Legoland Florida.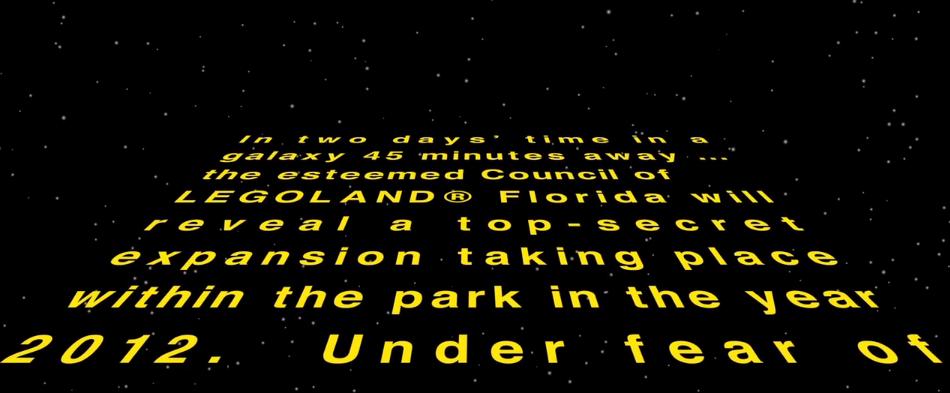 While no details were given, permits had been filed earlier this year for an expansion. While the permits call for a water themed play are and ride, this new announcement seems to evoke something a little more FORCEful. With the teaser video we were given, this nbig announcement seems to be reaching for the STARS and will end the family theme park WARS. Okay, so we're bad at puns, but it appears that Star Wars is coming to the park. The timeline given for the new attraction, but this seems like an attack of the clones from Legoland California, which opened Star Wars miniland last year. Miniland is surprisingly a fun area to play in with hundreds of Lego miniatures.
httpvh://www.youtube.com/watch?v=4hGaz4PNfWQ
Legoland Florida opened last October to rave reviews and huge crowds. This past May the park opened the all new Legoland waterpark. Things are definitely moving fast for the park.