Universal Orlando's Halloween Horror Nights is just over a week from opening, and all the preparations are being made to make sure that guests are trapped in worlds that terrify them, worlds from which there are no escape. We were invited out to not only talk about how the park is changing things up this year with huge names like Silent Hill and AMC's The Walking Dead, but we were also invited to take an early walk through two different haunted houses. Once you're inside….there's no getting out!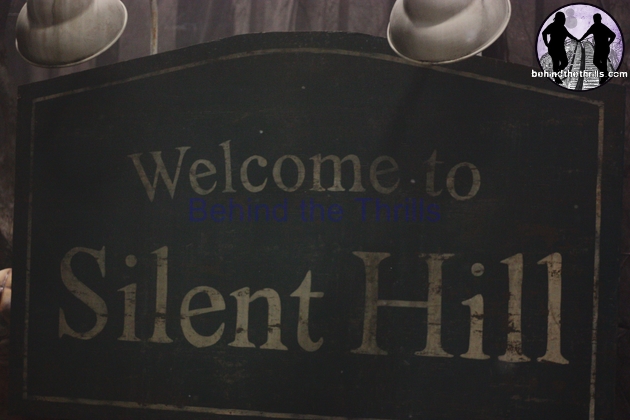 We were given a sneak peek at the all new "Welcome to Silent Hill". This was a lights on tour, and there were no actors, a lot of the effects weren't working, and of course…the lights were on. While adjustments are still being made to the house, we were able to get a general feel for the house, and an idea of what we can expect. And the general feeling? It takes you to a place you really don't want to be.
Universal Orlando worked hand in hand with Konami, and the filmmakers to bring the world of Silent Hill to life. While we only caught glimpses of what's going to be there, the glimpses were enough to paint a hellish picture.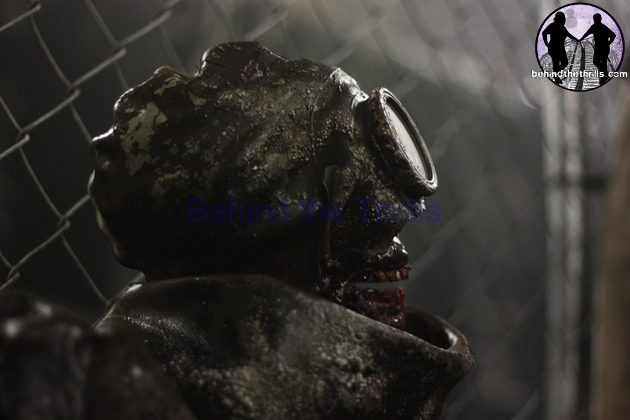 Fans of the game will recognize tons of little nods here and there. Fans of the movie will see some disturbing familiar sites, and those looking forward to the sequel this October, you'll see some things that haven't been released yet.
Take a walk with us through the world of Silent Hill:
httpvh://www.youtube.com/watch?v=RYa4XDfp0JY&feature=plcp
Our first initial thoughts, are that this house is going to be insanity incarnate. Once the lights go down, and the blood gets splattered (both houses we were able to see didn't have the final coat of bloody goodness yet), and the actors get into place, Silent Hill should definitely be one of the most twisted houses that Halloween Horror Nights has ever done.
Check out more pictures from Silent Hill:
Dead End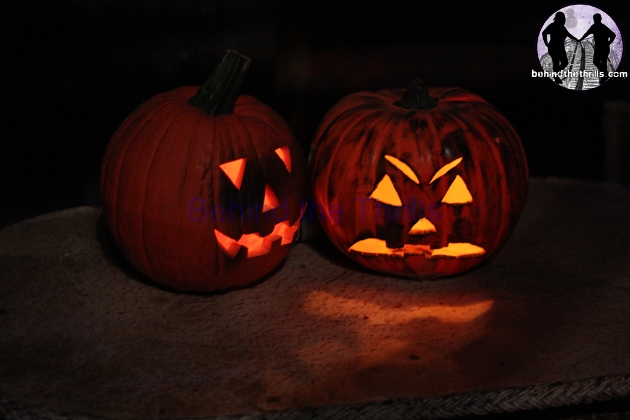 While Silent Hill may be a very bloody and gory house, bringing hell to earth, Dead End is much the opposite. While it is sure to have some blood, it's not as intense as Silent Hill will be. Dead End tells the fictional story of the very real town of Carey Ohio. While the town is real, the history (according to Halloween Horror Nights) is not. In this house you will be subjected to more traditional jump scares, a lot of eerie effects and some good old fashioned Haunted House goodness. This house was a "Hot Set" which meant that it had effects working, and actors were in place. Mind you, this was just a rehearsal, so not all effects were working and not all the actors were in place.
Take a walk with us in Dead End…and keep in mind, the house was very dark.
httpvh://www.youtube.com/watch?v=6TzgN5qg5IU&feature=plcp
Initial thoughts on this one were that I really would have liked to do it again. It's a great traditional haunted house with books that move, things going bump in the night and rooms that mess with your mind. This is going to be at the top of the list for houses to see on opening night.
Check out more pictures from Dead End:
From what we've seen so far, this is shaping up to be another great year of Halloween Horror Nights. The houses are just one part of the puzzle that will start to take shape on September 21st. The streets will feature an all new experience this year, and of course there will be 20 Penny Circus, as well as Bill and Ted. Want to take a peek at even more? Click here to see an early look at many of the costumes, and make up that will bring this event to life AND to see interviews with the creative team!

For more information on Halloween Horror Nights, including tickets, visit the official website!