Dolphins and SeaWorld go hand in hand. Dolphins and football? Well, maybe if dolphins had hands, or lived in Miami. SeaWorld Orlando has signed a huge deal with the Miami Dolphins to make SeaWorld the official place where the "Dolphins Play". The multi-year campaign will include cross marketing and promotions with the Dolphins, and will have former Dolphin Jason Taylor as the face of the campaign. The park, in association with the Miami Dolphins will also have a series of sweepstakes where guests can win SeaWorld vacations, and Dolphins home game tickets.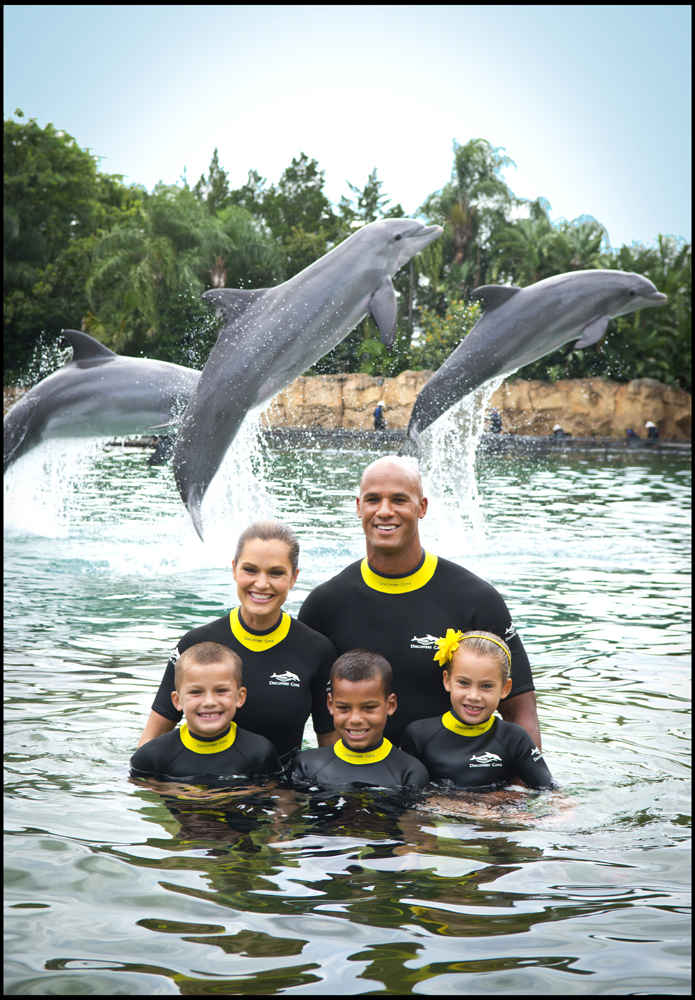 "Aligning with the Miami Dolphins is a natural fit.  We both share the same commitment to family and tradition and are great places to make lifetime memories," said Vice President of Marketing Toni Caracciolo. "We're thrilled to have Jason Taylor involved because he's devoted to family, a world-class athlete and loved by so many fans".

"SeaWorld and their associated parks are premiere destinations for all ages from South Florida, across the country and internationally. We have the same vision to provide exciting moments for our visitors in a unique environment, while always giving back to the community," said Jim Rushton, Chief Revenue Officer, Miami Dolphins / Sun Life Stadium. "We are honored to call them a partner as we both continue to grow our respective businesses."

"From the exciting rides to swimming with the Dolphins, and everything in between, SeaWorld is simply an amazing destination for family entertainment," said Jason Taylor. "My wife, kids and I had a great time on our most recent visit and we can't wait to go back!"
The deal will include the sweepstakes, as well as special deals for Florida residents:
SeaWorld Football Family of the Year is a sweepstakes that kicked off on September 21 and will continue through December 31. Fans can register at Dolphins.com/SeaWorld to win a grand prize three-day, two-night SeaWorld and Aquatica weekend getaway plus four tickets to all 2013 regular season Miami Dolphins home games.

The Game Day Advantage offers Florida resident deals at SeaWorld for Miami Dolphins fans and will be featured in radio, digital and TV throughout key Florida markets as well as in-stadium.
For more information about Seaworld Orlando, visit the official SeaWorld website!