September is upon us, which means that there are just a few short days until Haunt Season is breathing down our necks. Busch Gardens Tampa is in full swing trying to get all the elements in place for their 13th annual Howl O Scream. This year, Trickster "Unlocks the Fear Inside" the Dark Side of the Gardens. We take a look at the new shop, plus scare zone construction and some new items around the park.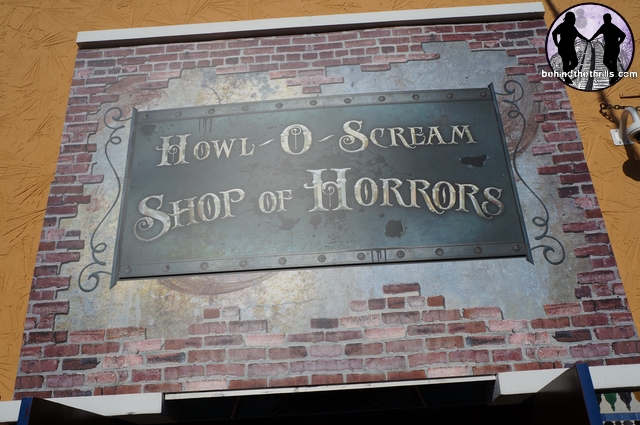 The Shop of Horrors is where you can buy most of your Howl O Scream merchandise, and has been giving guests a preview of things to come since 2009. Check out our video walkthrough of the shop:
httpvh://www.youtube.com/watch?v=02m_tJLVzHQ
You get to take a look at this year's Icon Trickster in detail thanks to the many shirts, posters and pictures of him in the shop.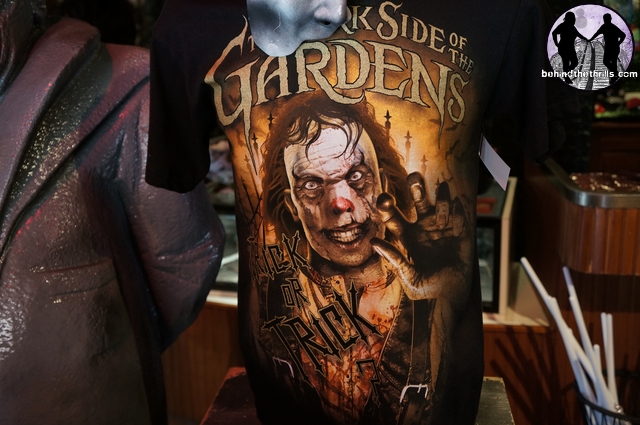 You also get to see a bit of his evil side as he has three graves for Ms. Vayne, Mr. Darkheart, and himself. Of course, someone else is in his spot. Might be worth noting that Trickster seems to be a clown. Back in the earlier days of the event, Darkheart's Fear Fair was part of the annual haunts. This year we get a circus house at Howl O Scream. Could we be seeing a few nods to what appears to be Tricksters old master?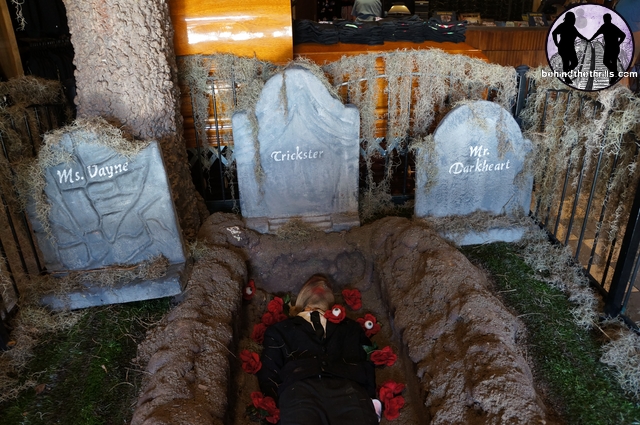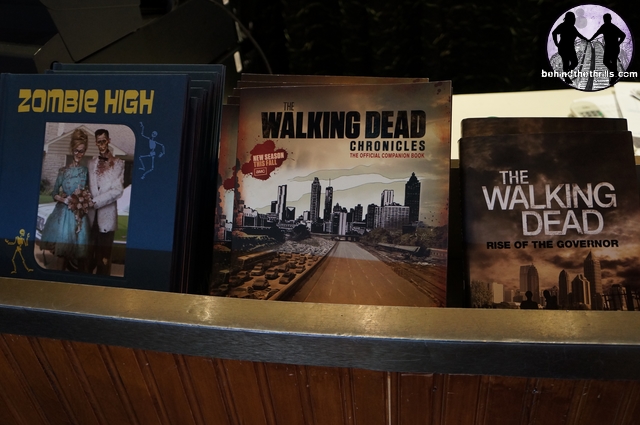 It would appear that Busch Gardens is also cashing in on the craze that other haunts will have as a main theme with the very popular show, The Walking Dead.
More Shop of Horrors:
Elsewhere in the park, scare zone construction is popping up with a few props. Note that these look to be the same props as last year in some of the same areas, so it appears that enough fans liked the ideas of "roaming hordes" to continue it this year, with props just serving as play areas for the actors.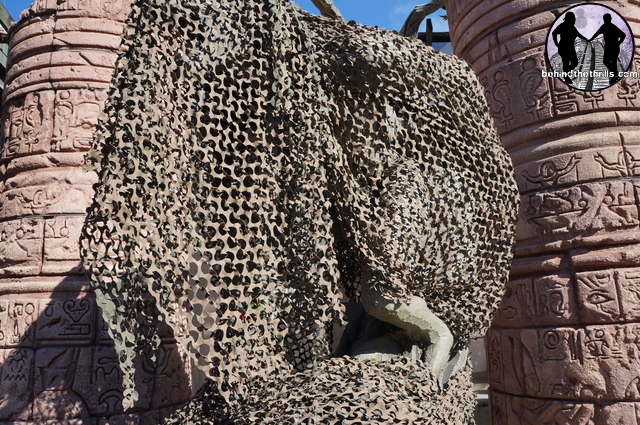 Also signs for the different houses are popping up with the most elaborate being "Circus of Superstition in 3D"
More scare zones:
On a not haunt related note, new digital signs have popped up all over the park with show times and attraction information. These aren't typical signs that you find in other park, but high definition LCD screens.
For more information on Howl O Scream, visit the official website.