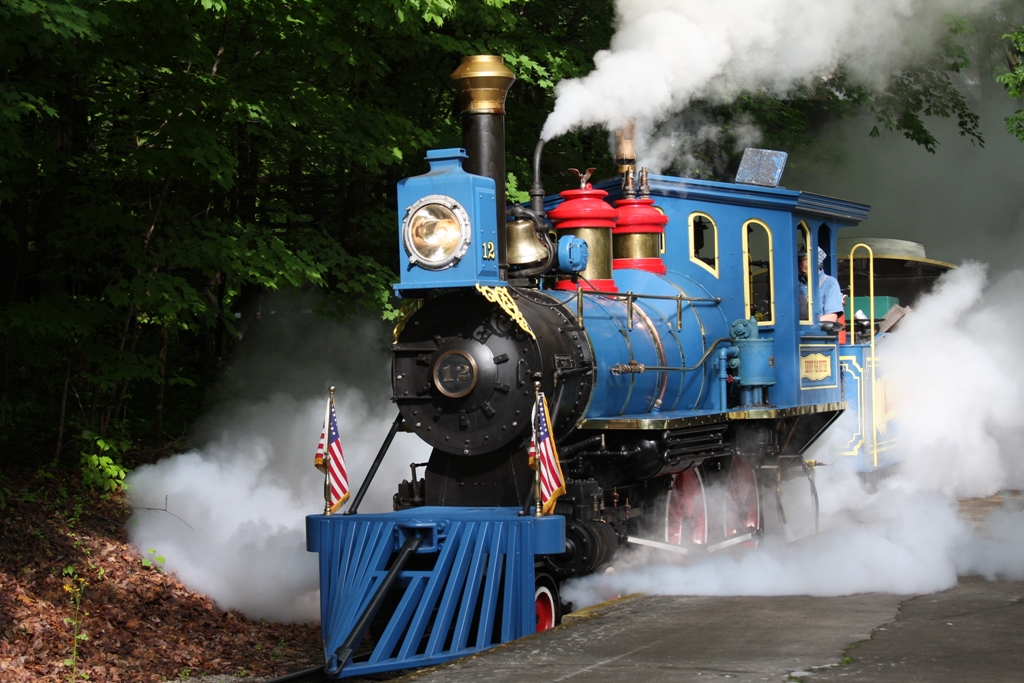 The K.I. & Miami Valley Railroad reached a major milestone of 50 million riders since it's opening in 1972 when Kings Island opened. The only other attraction in the park that has given more rides than the K.I. & Miami Valley Railroad at Kings Island is The Racer. The Racer is a wooden coaster that duels the opposite side of the ride on identical track. It has given a total of 97 million rides.
The Locomotives at Kings Island are scale replicas of the famous locomotive "The General" from the 1800's. Each of the two engines pull a total of six coaches, and when both trains are loaded to capacity, they can carry 960 guests. More than 5,000 guests can ride the locomotives each hour.
For more information about Kings Island, visit the official website.