A couple of months ago, I painted a simple Mickey Mouse design on my nails and all the ladies I met raved about my designs. I've had plans for ages to actually bring a spotlight to my nail designs to Behind the Thrills, but I haven't had the time to sit down and come up with something fun that would be easy for everyone to do. I hope to keep this going so ladies can show their theme park love on their fingertips.
This go 'round, I'll be showing you how to create a simple blood splattered nail design. This design can be done on either long or short nails.
Supplies you will need:
A skinny straw (just a bit bigger than a coffee stirrer)
A pair of scissors
A sheet of paper or paper towel
Q tips
Nail polish remover
Colors I used in my design:
"Pearly White Teeth" from Spoiled
"Paint The Town" from Maybelline Color Show
"Black Tie" from Confetti
"Strengthening Top Coat" from Sally Henson
How to create your design:
Step 1: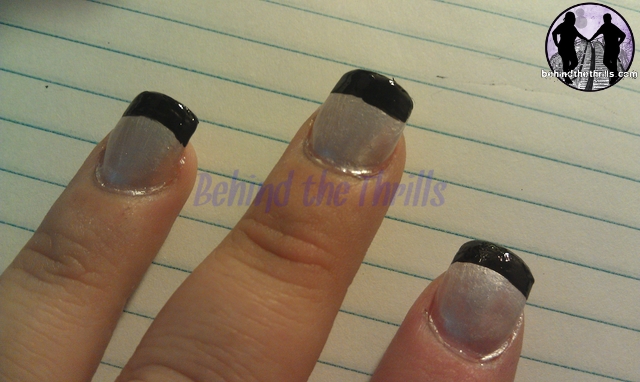 You can paint the base coat any color, but keep in mind, you will want to be able to see the blood-splatter. I used silver and painted a black french tip on my nails since I have long nails (pictured above). Give your polish ample time to dry before moving on to the next step.
Step 2: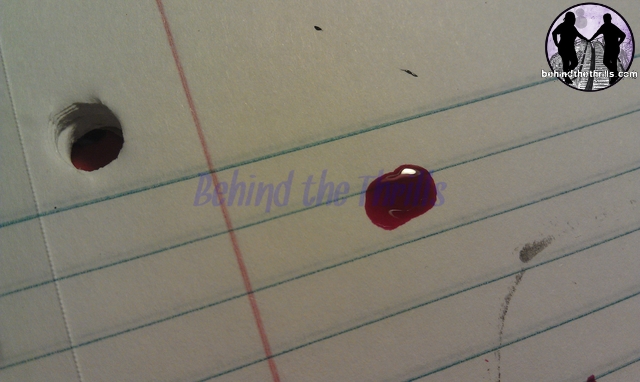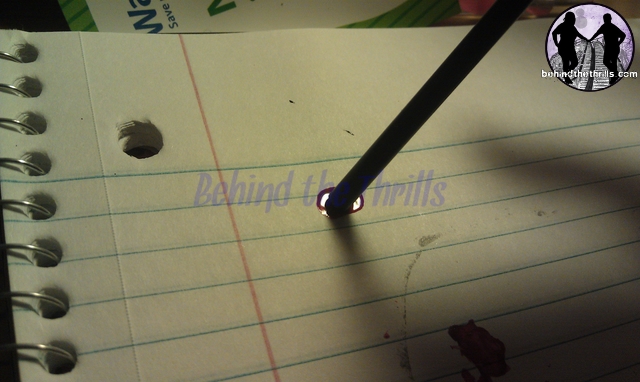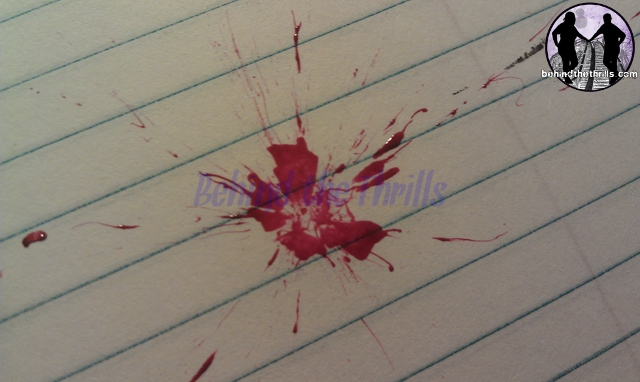 Here's where it gets kind of complicated. Take your red polish and put a big drop on the sheet of paper. Dip the straw into the polish, aim it at your nail, and blow! You might want to try this a couple times on your paper just to make sure it works (you can see my test splat above). After each nail, cut the end with the nail polish so you are using a fresh end for the next nail, otherwise it may not work. This can get pretty messy, so don't worry if you get some polish on your skin. You can go back later and remove the polish from your skin with a q-tip and some nail polish remover. Do this step for each nail.
Step 3:
To protect your design and give it extra shine, apply a clear top coat.. and you're done!
Here's the finished product: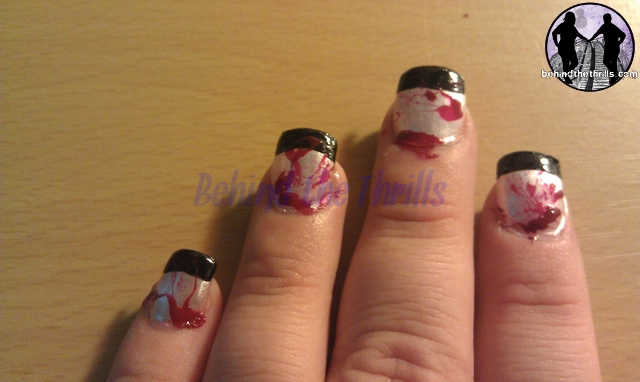 This design is perfect for going to haunt events, Halloween parties, and other gory occasions.
Want to see more cool designs like this? Tell me in the comment section below what you would like to see and I'll see what I can come up with!