One of the big additions to The New Fantasyland at the Magic Kingdom in the Walt Disney World Resort is of course Snow White's Mine Train Coaster. This all new coaster will have state of the art trains that tilt giving a more thrilling sensation as riders go careening through the mine where the Seven Dwarves will be working. Today, the coaster has taken a big step forward and has gotten what appears to be the first few pieces of track!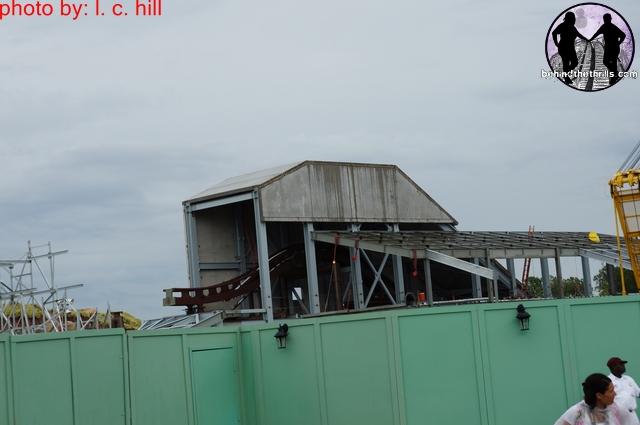 While it's not much to look at now, once track is installed, and the coaster is undergoing tests, the crews can then start on the inside themeing of the attraction. This seems to be speeding along, as most of the other rides have been relatively unseen to this point.
httpvh://www.youtube.com/watch?v=8i9oa4XO1cw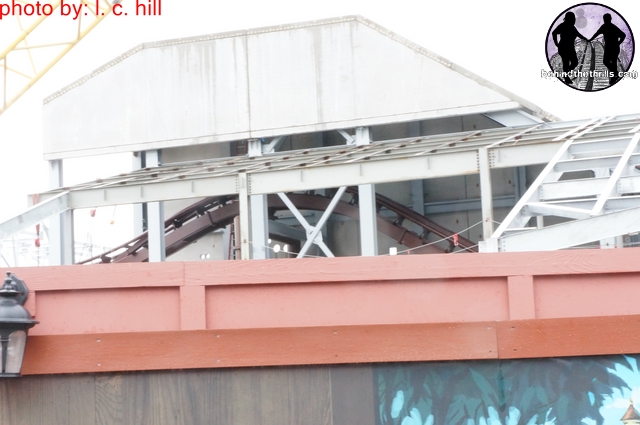 We are also starting to get a sense of how the coaster will be laid out, with what looks like a huge show building. If we had to guess, it would appear that guests would board the coaster in the mine, and go on a small adventure where they would see all the great static figures before ascending the lift hill and down into the coaster portion of the coaster. Perhaps they'll theme it to the dwarves getting word that Snow White has been attacked by the Queen, and you have to rush to save her.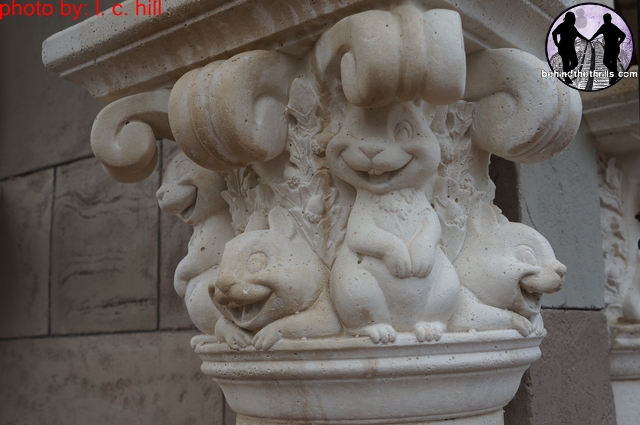 Meanwhile in the rest of the construction area, we are seeing more and more details emerge. Some of the work being put into the area looks downright gorgeous. If nothing else, this new Fantasyland will certainly be a work of art to look at.
httpvh://www.youtube.com/watch?v=qdJZ3vBigAM&feature=youtu.be
Check out the rest of the Fantasyland construction:
Snow White's Mine Train Coaster is scheduled to open in 2013. Major portions of the New Fantasyland are scheduled to open December 6th, including the all new Be Our Guest, Little Mermaid and Enchanted Tales with Belle.
For more information, including tickets, visit the official Walt Disney World website!