Disney was already a massive force in the media and theme park industry. Their films are considered by many to be classic. Then in 2009 Disney acquires Marvel comics for $1 Billion dollars in a deal that would bring the biggest comic book films to the house of mouse. Now Disney has announced that they are buying the studio that brought us one of the most influential films of all times. One has to wonder..is the Force Strong with this one?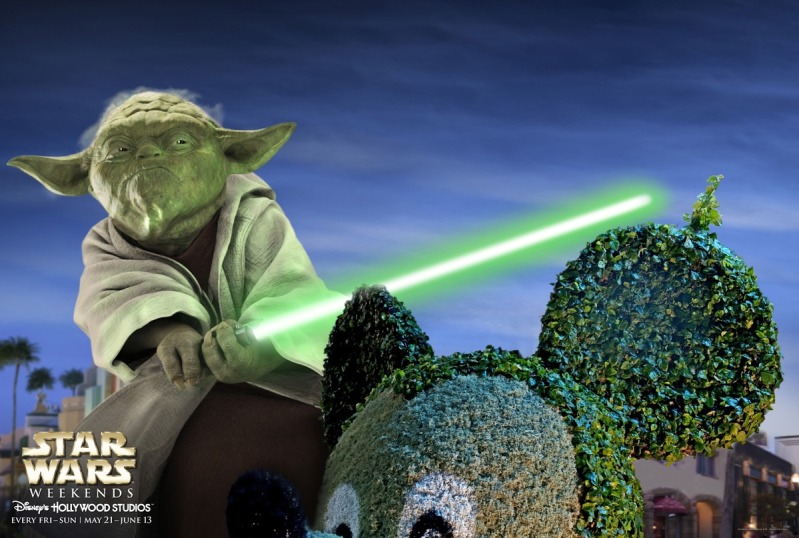 Disney has just announced that they have purchased Lucasfilm for $4 Billion in cash and stock options. On top of that they announced that the Star Wars big screen franchise will continue in 2015 with Star Wars Episode 7. They will continue the Star Wars franchise after that with new stories.
"For the past 35 years, one of my greatest pleasures has been to see Star Wars passed from one generation to the next," said George Lucas, Chairman and Chief Executive Officer of Lucasfilm. "It's now time for me to pass Star Wars on to a new generation of filmmakers. I've always believed that Star Wars could live beyond me, and I thought it was important to set up the transition during my lifetime. I'm confident that with Lucasfilm under the leadership of Kathleen Kennedy, and having a new home within the Disney organization, Star Wars will certainly live on and flourish for many generations to come. Disney's reach and experience give Lucasfilm the opportunity to blaze new trails in film , television, interactive media, theme parks, live entertainment, and consumer products."
The sale not only included all of the Star Wars branding and licensing, but also other franchises such as Indiana Jones. Disney CEO Bob Iger released the following  statement:
"This transaction combines a world-class portfolio of content including Star Wars, one of the greatest family entertainment franchises of all time, with Disney's unique and unparalleled creativity across multiple platforms, businesses, and markets to generate sustained growth and drive significant long-term value."
Disney is no stranger to acquiring outside companies, using the already familiar brands to use as Disney vehicles. Marvel was purchased in 2009 for $1 Billion, and has since released several major blockbuster films, including 2012's mega star studded, hugely successful The Avengers. The Avengers broke records, and will have a sequel delivered in 2015 with all cast and crew returning. This will put it in direct competition with the new Star Wars film.
From a fan standpoint this could be really good news. Lucas will serve only as creative consultant on the next film, and will not have a hand in the screenplay or directing aspect of it. Fans are quick to point out that the best of the six films is still Empire Strikes Back and Return of the Jedi, with the latter three films being very disappointing. With Star Wars now at Disney, it's a pretty sure bet that we could possibly see a lot more of the franchise in the parks, as well as a possible all Star Wars park in the future.
Co-Chair of Lucasfilm is Kathleen Kennedy, who will serve as President of Lucasfilm and report directly to Disney. With Disney also in charge of Indiana Jones, it's very possible we could see a complete reboot of that series, even though it's unlikely director Steven Spielberg or star Harrison Ford will return.
Disney will also acquire Industrial Light and Magic, the massive special effects maker that George Lucas created in direct response to Star Wars. They will also have Skywalker Sound, the company that brought you state of the art surround sound.
As someone on Twitter pointed out, this all has a feel of the Dark Crystal. Pixar started out as the computer animation division of Lucasfilm. Pixar broke away from Lucasfilm, and was later acquired by Disney. Now that Disney has acquired Lucasfilm, the company now holds all of the pieces of the original "crystal". The Dark Crystal also featured Jim Henson's creatures, while Disney holds the rights to Jim Henson's Muppets.
Stay tuned for more information on this as it develops!